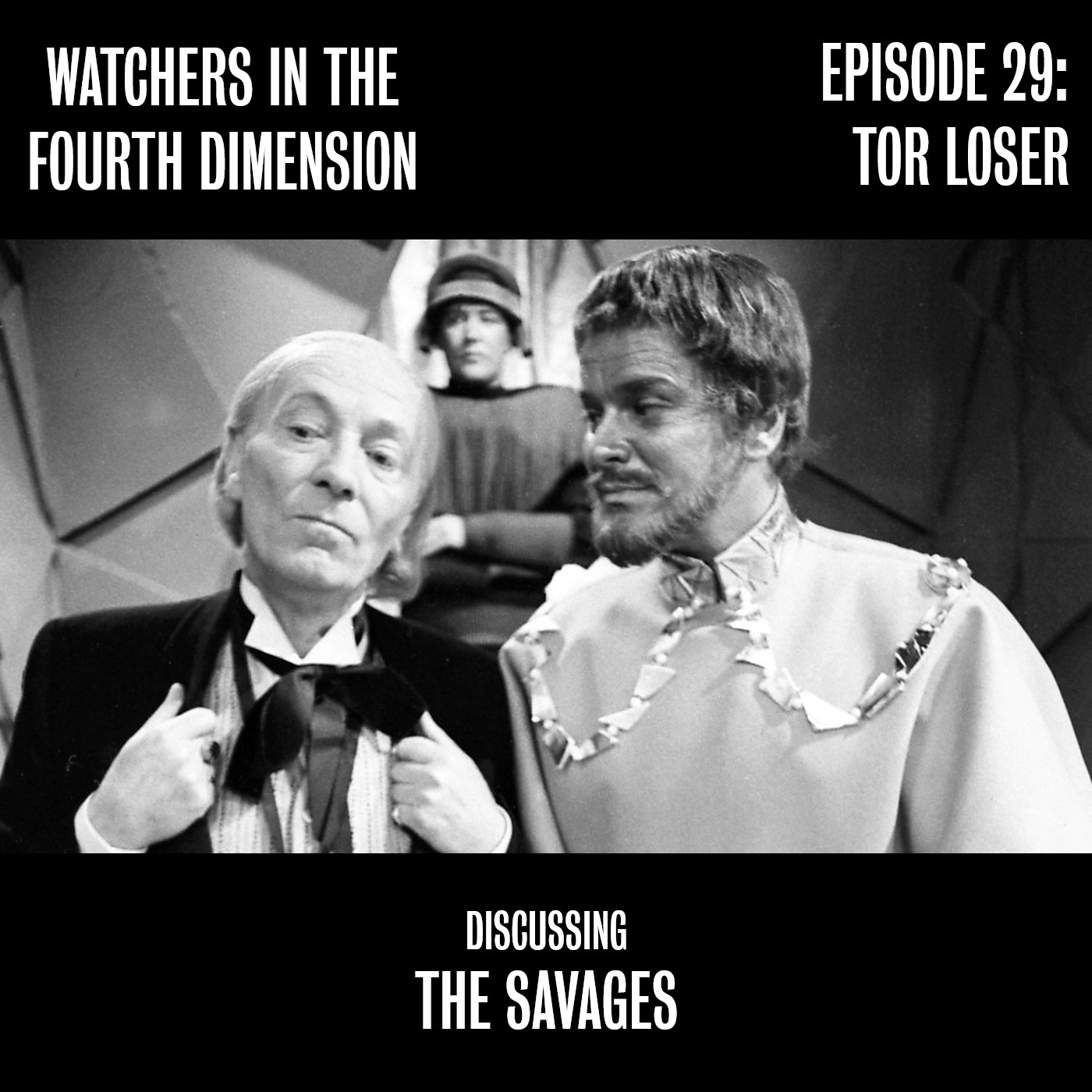 In this episode, "Tor Loser," the team are off to a place where a ruling upperclass lives off the energy and lifeforce of an oppressed working class. No, it's not Victorian Britain, but actually The Savages - a story that is bizarrely overlooked by a lot of fans, given that it's really quite good.
This episode, Anthony gets confused on which story we're meant to be talking about, Julie gets Savage on Reilly, Don doesn't bash John Wiles (for a change), and Reilly talks about the Doctor's Reacting Vibrator. The entire crew is surprised when Dodo is actually useful for a change.
For those who want to watch along with us, this story is sadly missing. You can find the missing episodes on narrated audio in The Lost TV Episodes: Collection Two box set through either Amazon US (https://amzn.to/3BT5dAh) or Amazon UK (https://amzn.to/3vlQnzY). If you want to watch the reconstruction, you should Google it – we don't want to be naughty by posting a link to Dailymotion *cough*.
Other media mentioned in this episode:
Finally, you can also follow us and interact with us on various forms of social media - Facebook, Instagram, and Twitter. You can also e-mail us at watchers4d@gmail.com. If you're enjoying this podcast, please subscribe to the show, and leave us a rating or review.