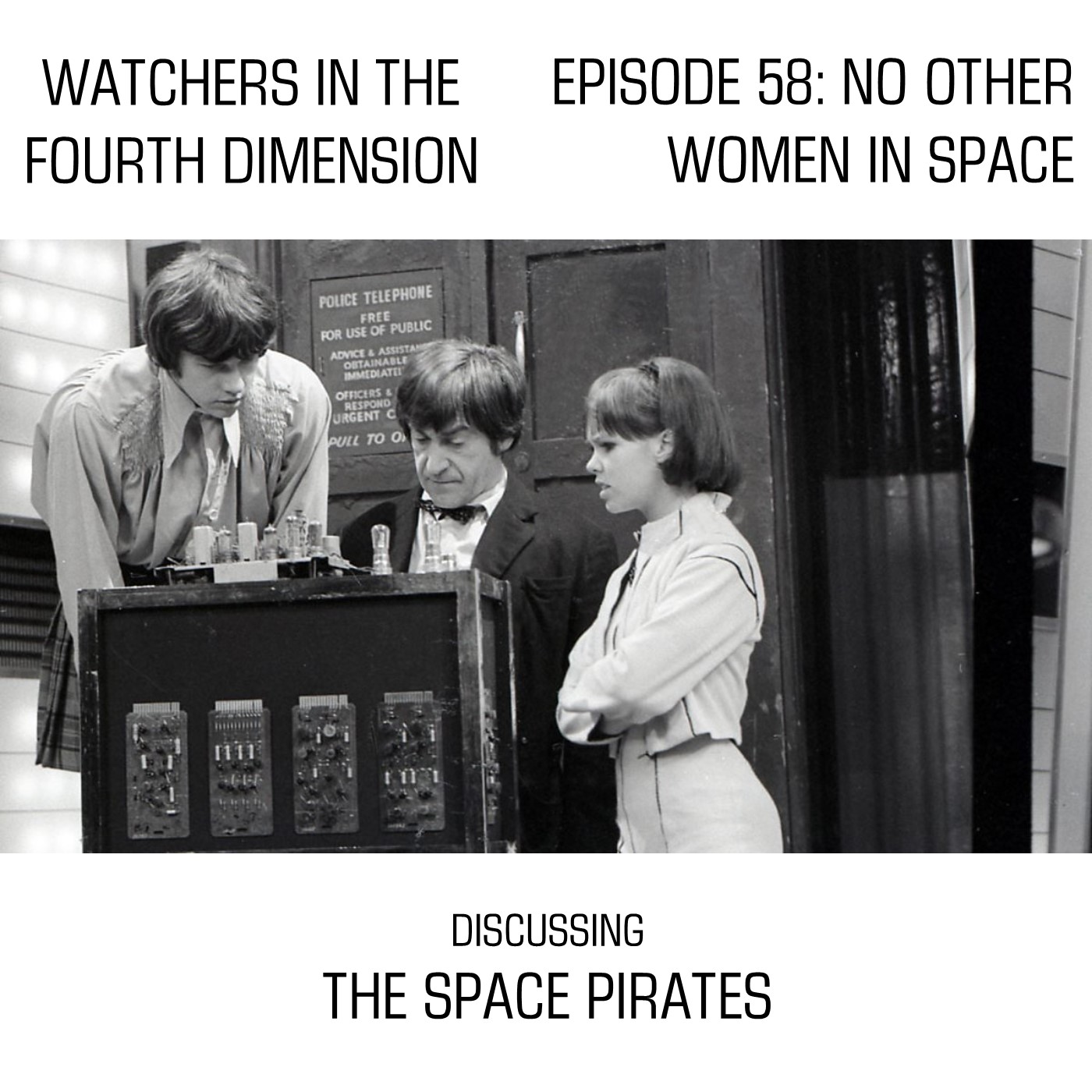 This episode, we bring to you our discussion of a story that is, in the eyes of fandom, one of the worst stories of all time. Seriously, in Doctor Who Magazine's 50th Anniversary poll, it came in at 7th last. It's also the last story to have missing episodes. That's right, it's the one and only The Space Pirates! Will we find it as bad as accepted wisdom would have it?
Over the course of the episode, Don questions the justice system of the time that this is set in, Julie continues to fangirl over Jamie, Anthony questions the decision to merge the pirate and cowboy genres and then set the whole thing in space, and Reilly gets the name of The Ballad of the Last Chance Saloon wrong and attempts to fix in post-production with some hilariously bad dubbing. As a group, the crew ponders the potential of a The Adventures of Milo Clancy spin-off.
For those of you who want to watch this along with us, this story is sadly missing. The surviving episode is available through the Lost in Time DVD Box Set (Amazon US | Amazon UK), while the soundtracks of the missing episodes are available in The Lost TV Episodes Collection 5 Box Set (Amazon US | Amazon UK). This is story sadly not available for streaming (given that it's missing), and we don't want to be naughty by linking directly to the Loose Canon reconstruction, but we're sure that you all know how to look things up on Dailymotion *cough!*
Other media mentioned in this episode:
Finally, you can also follow us and interact with us on various forms of social media - Facebook, Instagram, and Twitter. You can also e-mail us at watchers4d@gmail.com. If you're enjoying this podcast, please subscribe to the show, and leave us a rating or review.