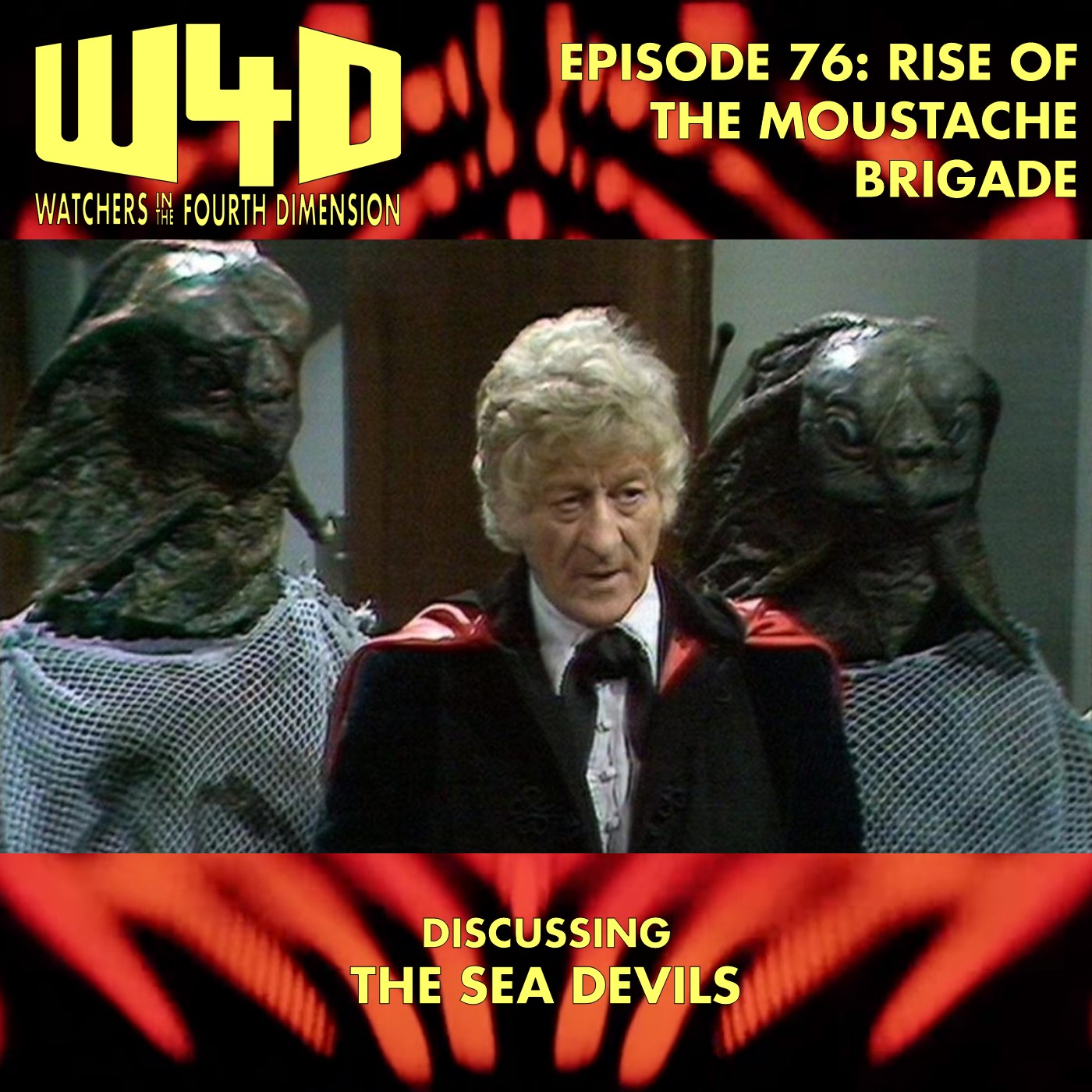 The Silurians are back, but in aquatic form! And disappointingly called Sea Devils and not Sealurians, because someone decided that they wanted to avoid further scientific inaccuracies. Disappointment over the name of the creatures aside, we spend the episode discussing The Sea Devils - a rollicking adventure that also includes everyone's favourite bearded Time Lord renegade, as well as some jaunts with the Royal Navy. What fun!
Over the course of the episode, Julie praises the fine Naval beards on display, Anthony overuses nautical puns (much to the chagrin of the rest of the team), Don takes note of the amount of food consumed in this serial, and Reilly pinpoints the moment that the Third Doctor becomes "cool." The entire team takes note of Jo's outfit and ponder the question of style vs. dry cleaning bills.
If you would like to watch along with us, this story is available for streaming at both Britbox US (http://www.britbox.com) and Britbox UK (http://www.britbox.co.uk). If you're a little old fashioned (like Anthony), you can also get it on physical media from Amazon US (https://amzn.to/3K2jWgN) and from Amazon UK as part of the "Beneath the Surface" box set (https://amzn.to/3fkZbyJ).
Other media mentioned in this episode:
Finally, you can also follow us and interact with us on various forms of social media - Facebook, Instagram, and Twitter. You can also e-mail us at watchers4d@gmail.com. If you're enjoying this podcast, please subscribe to the show, and leave us a rating or review.