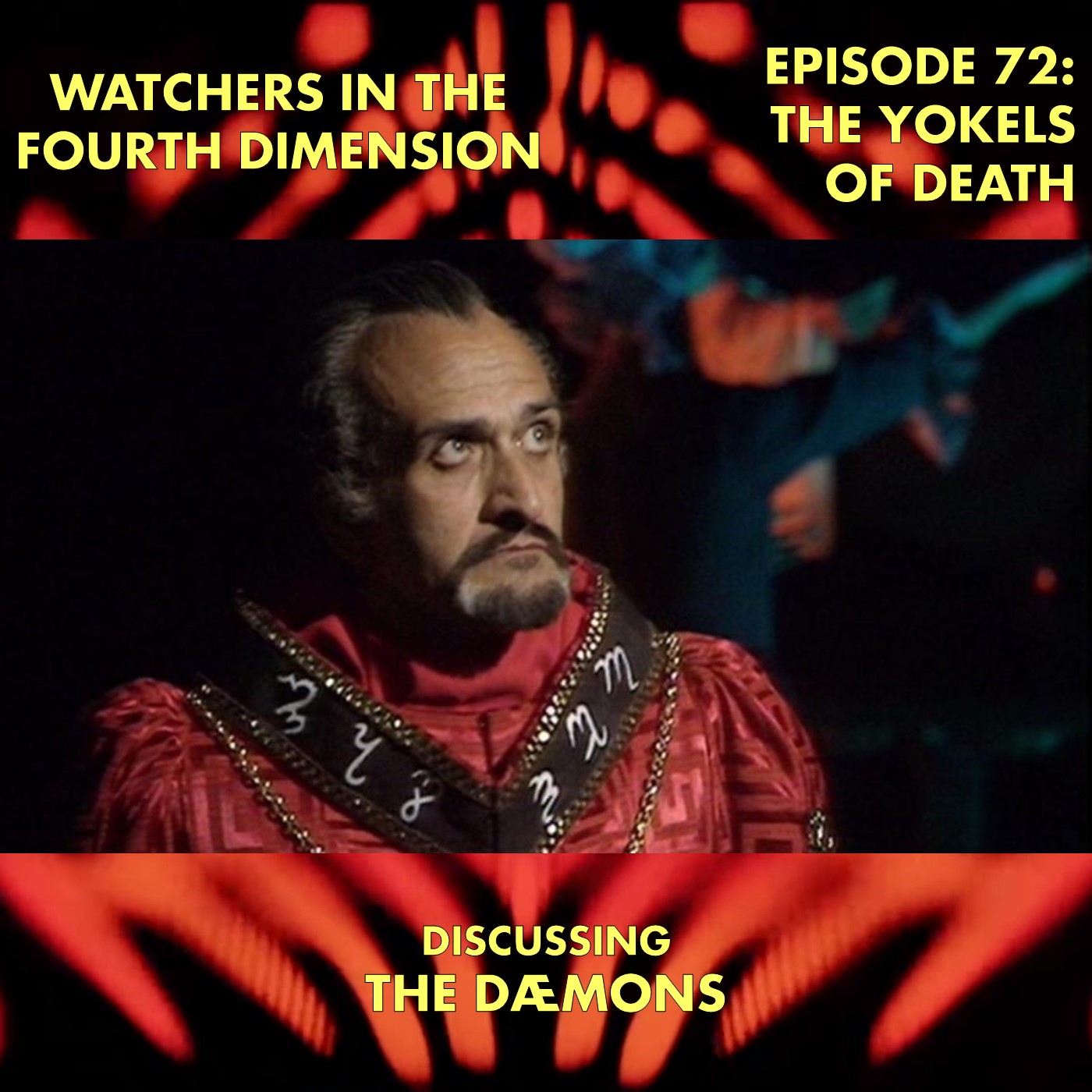 It's a classic tale of occult shenanigans in a small South West England village as the Master dresses up as a vicar, Benton finds himself an on-screen admirer, the Doctor goes hard on the science-vs-magic debate, and Jo is (for some bizarre reason) willing to sacrifice herself for him, even though he's awful to her for the whole story. It can only be Season 8's finale, The Dæmons!
During the episode, Julie's love of Benton reaches a whole new level, Reilly espouses his admiration for Professor Horner, Don accuses the show of trying to have its cake and eat it, and Anthony gets his occult on. We also all discuss how a Sergeant Benton & Miss Hawthorne spin-off would be absolutely perfect.
If you would like to watch along with us, this story is available for streaming at both Britbox US and Britbox UK. If you're a little old fashioned (like Anthony), you can also get it on physical media from Amazon US (https://amzn.to/30BXetP) and Amazon UK (https://amzn.to/3kX9VXz).
Other media mentioned in this episode:
Finally, you can also follow us and interact with us on various forms of social media - Facebook, Instagram, and Twitter. You can also e-mail us at watchers4d@gmail.com. If you're enjoying this podcast, please subscribe to the show, and leave us a rating or review.