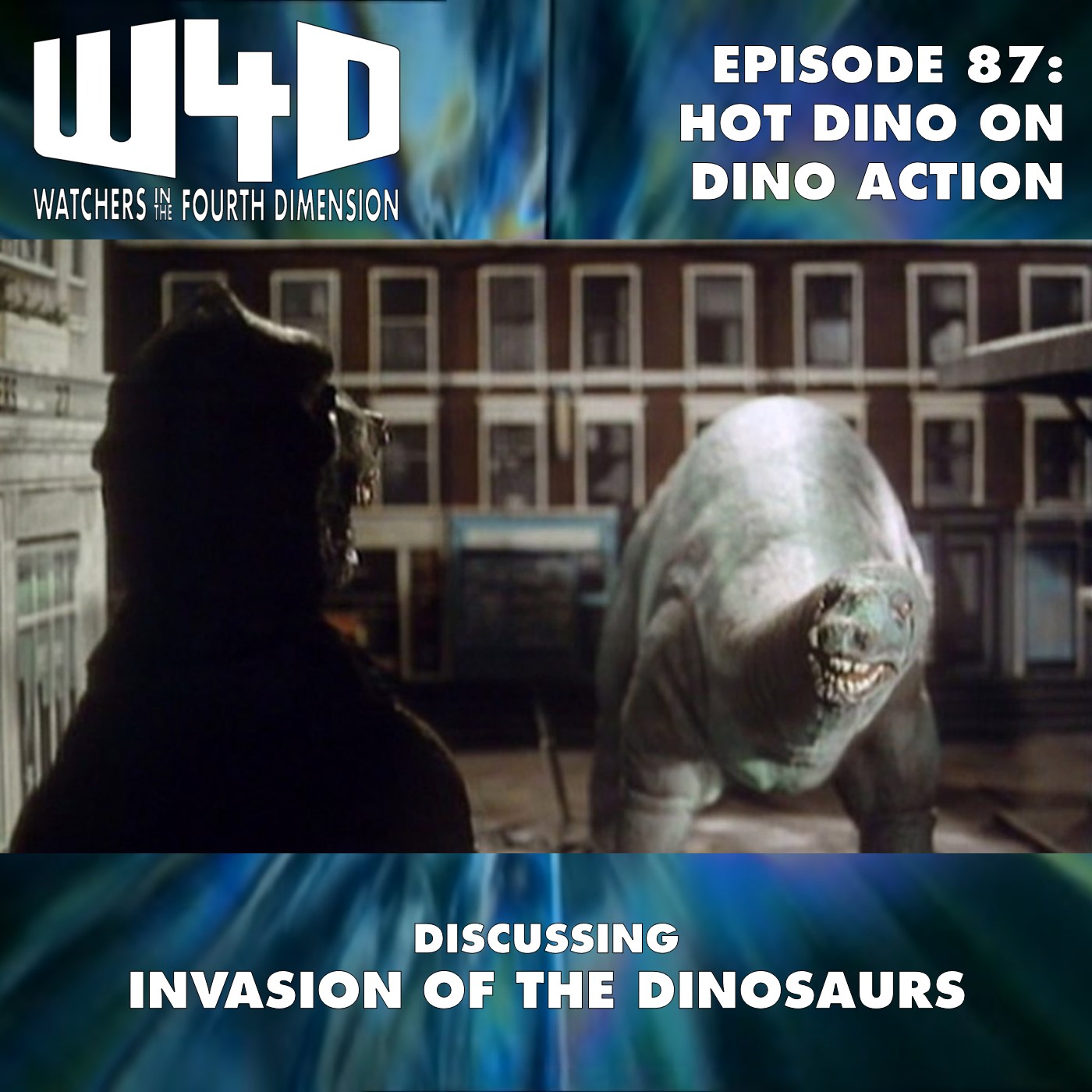 Kklak! It's the Annual Malcolm Hulke Lizard Extravaganza®, as we bang-a-gong for the children of the revolution as we take on T. Rexes in Invasion of the Dinosaurs! The Doctor and Sarah return to London, only to be confronted by a conspiracy to which almost everyone is involved, and some of Ray Harryhausen's cast-offs. Ah well, you can't win 'em all.
Over the course of the episode, Reilly explains his suspicions on how Spielberg may have approached this as the low water mark for the effects of Jurassic Park, Anthony compares the colour and the black & white versions of Part One, Don theorises that Benton is the only sane member of UNIT at this point, and Julie is happy that Benton is finally allowed to have some tea. The entire crew take turns at comparing deserted London to various horror movies.  
If you would like to watch along with us, this serial is available for streaming at both Britbox US (https://www.britbox.com) and Britbox UK (https://www.britbox.co.uk). It can also be found on DVD from Amazon US (https://amzn.to/3HH9Lxx) and as part of the UNIT Files DVD box set from Amazon UK (https://amzn.to/3xG9PZE)
Other media mentioned in this episode:
Finally, you can also follow us and interact with us on various forms of social media - Facebook, Instagram, and Twitter. You can also e-mail us at watchers4d@gmail.com. If you're enjoying this podcast, please subscribe to the show, and leave us a rating or review.