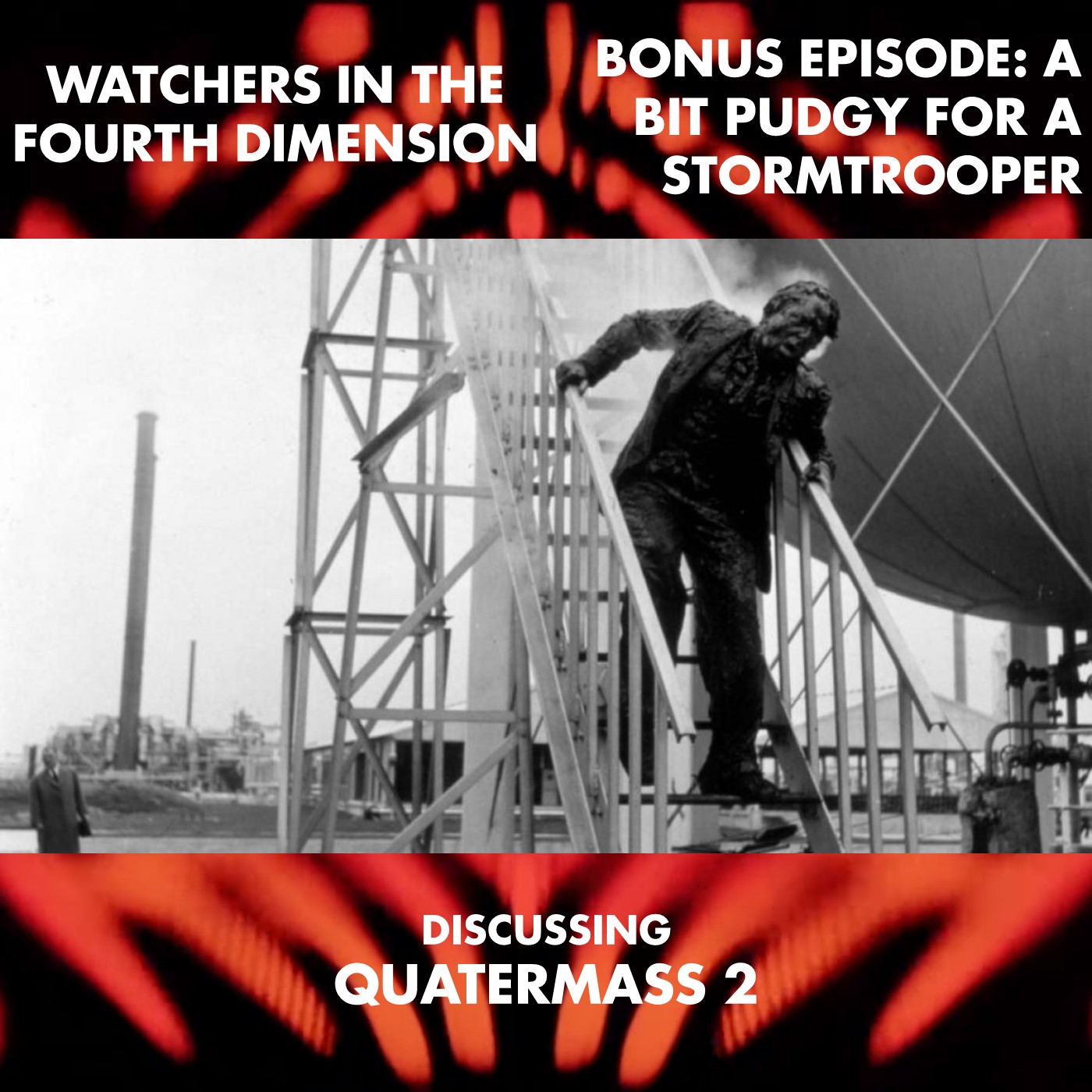 In this bonus episode, "A Bit Pudgy for a Stormtrooper" Anthony, Don, and Reilly take a side step away from Doctor Who and discuss the 1957 film Quatermass 2! This film has been cited as one of the main influences on Season 7 of Doctor Who in general, and specifically on Spearhead from Space.
Along the way, Don discusses how this film influenced an iconic scene from one of his other favourite shows, Anthony is surprised at how the critics were apparently unimpressed by this movie, and Reilly wants to talk about hats. All three of us ruminate on the more gruesome elements of the film, and how these might be amped up if the movie were made today.
If you would like to watch along with us, this film is available in glorious High Definition through both Amazon US (https://amzn.to/3iiMx4B) and Amazon UK (https://amzn.to/3ex8U54), and is also available for streaming on Shudder (http://www.shudder.com/).
Other media mentioned in this episode:
Finally, you can also follow us and interact with us on various forms of social media - Facebook, Instagram, and Twitter. You can also e-mail us at watchers4d@gmail.com. If you're enjoying this podcast, please subscribe to the show, and leave us a rating or review.