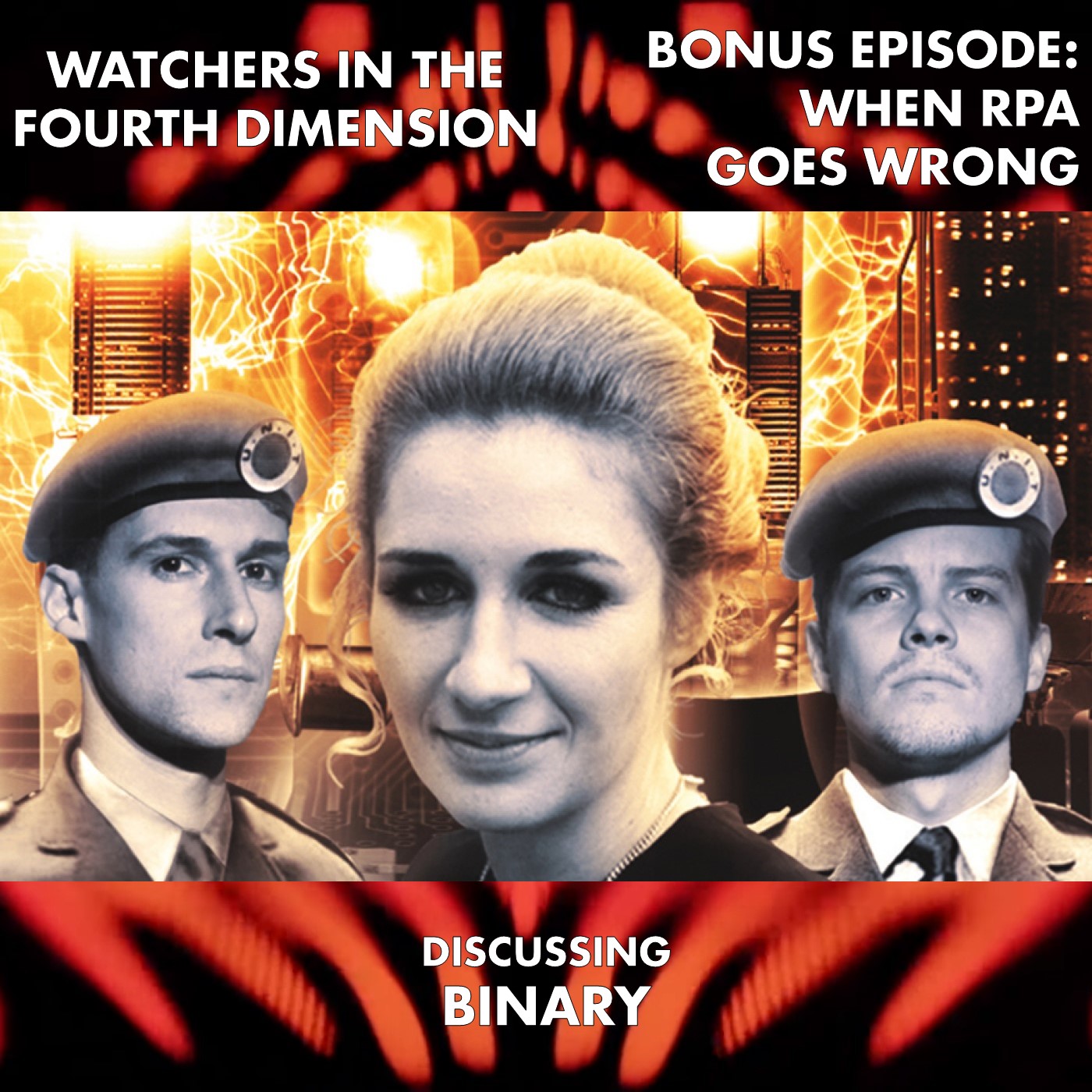 In this bonus episode, "When RPA Goes Wrong," Anthony and Julie tackle Binary – a Companion Chronicle from Big Finish! This audio features the amazing Caroline John as Liz Shaw, as she battles to escape from a sentient computer that's fallen into the hands of UNIT.
Join Anthony and Julie as they discuss this story, bringing up subjects as diverse as the ethics of sentient computers, luges, body horror, inhuman screeching, and whether the Doctor's always right. Julie talks about her professional interaction with bots, and Anthony applies some historical methodology to the script. As usual, we're highly complimentary of Big Finish's soundscape (what else would you expect)!?!?
If you would like to listen along with us, this audio is available from bigfinish.com: (https://bit.ly/3B4byYE).
Other media mentioned in this episode:
Finally, you can also follow us and interact with us on various forms of social media - Facebook, Instagram, and Twitter. You can also e-mail us at watchers4d@gmail.com. If you're enjoying this podcast, please subscribe to the show, and leave us a rating or review.