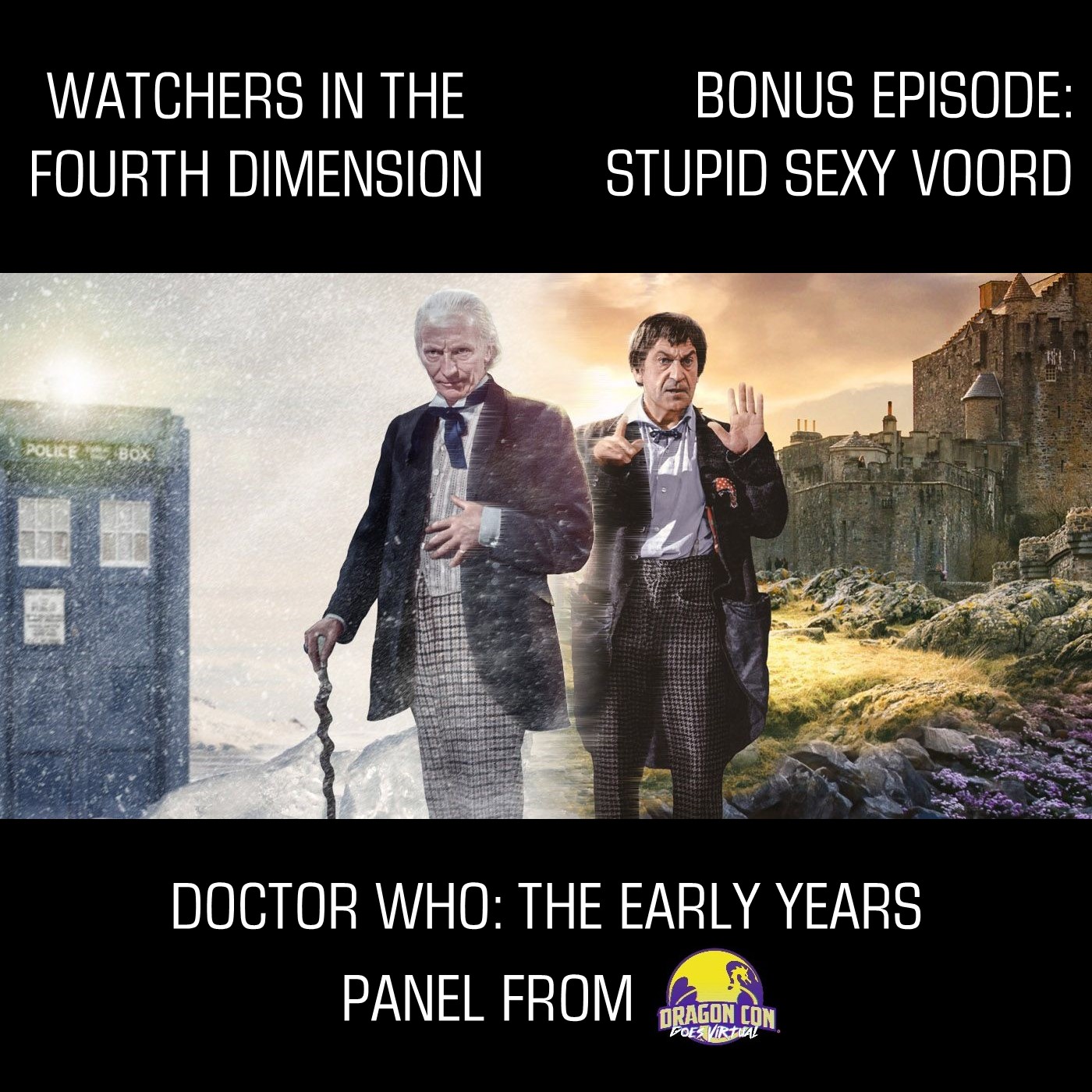 It's a bonus episode of Watchers in the Fourth Dimension! Recorded as a LIVE panel in conjunction with DragonCon's Brittrack for DragonCon Goes Virtual 2021, we bring you our discussion on Doctor Who: The Early Years - a beginners' guide to the first two Doctors, broken up into six episodes, much like many of the serials of the 1960s:
Episode 1: The Quest for Time – we discuss how New Series fans can discover the Classic Series, and some of the entry points into it.
Episode 2: The Changing Face of _______ – the Watchers sum up the personalities of first two Doctors and compare them to their modern successors.
Episode 3: The Children of Time – our panel discusses the role of the companions in early Doctor Who, how that role changes through the years, and once again, compares them to their modern successors.
Episode 4: The Evolution of the Daleks – it wouldn't be Doctor Who without his greatest enemies! We look at their early appearances and discuss the phenomenon that was Dalekmania.
Episode 5: The Emergence of the Cybermen – with the Daleks being phased out, the show turned to a secondary "dominant" race of monsters. In this segment, we look back on their early appearances, and how the earliest Cybermen were brought back in the modern era.
Episode 6: The Recommendations of Rassilon – finally, we all provide some recommendations of highlights of the first two Doctors for newbies to the black & white era of Doctor.
Links to things mentioned in this episode:
As usual, you can also follow us and interact with us on our social media accounts - Facebook, Instagram, and Twitter. You can also e-mail us at watchers4d@gmail.com. If you're enjoying this podcast, please subscribe to the show, and leave us a rating or review.