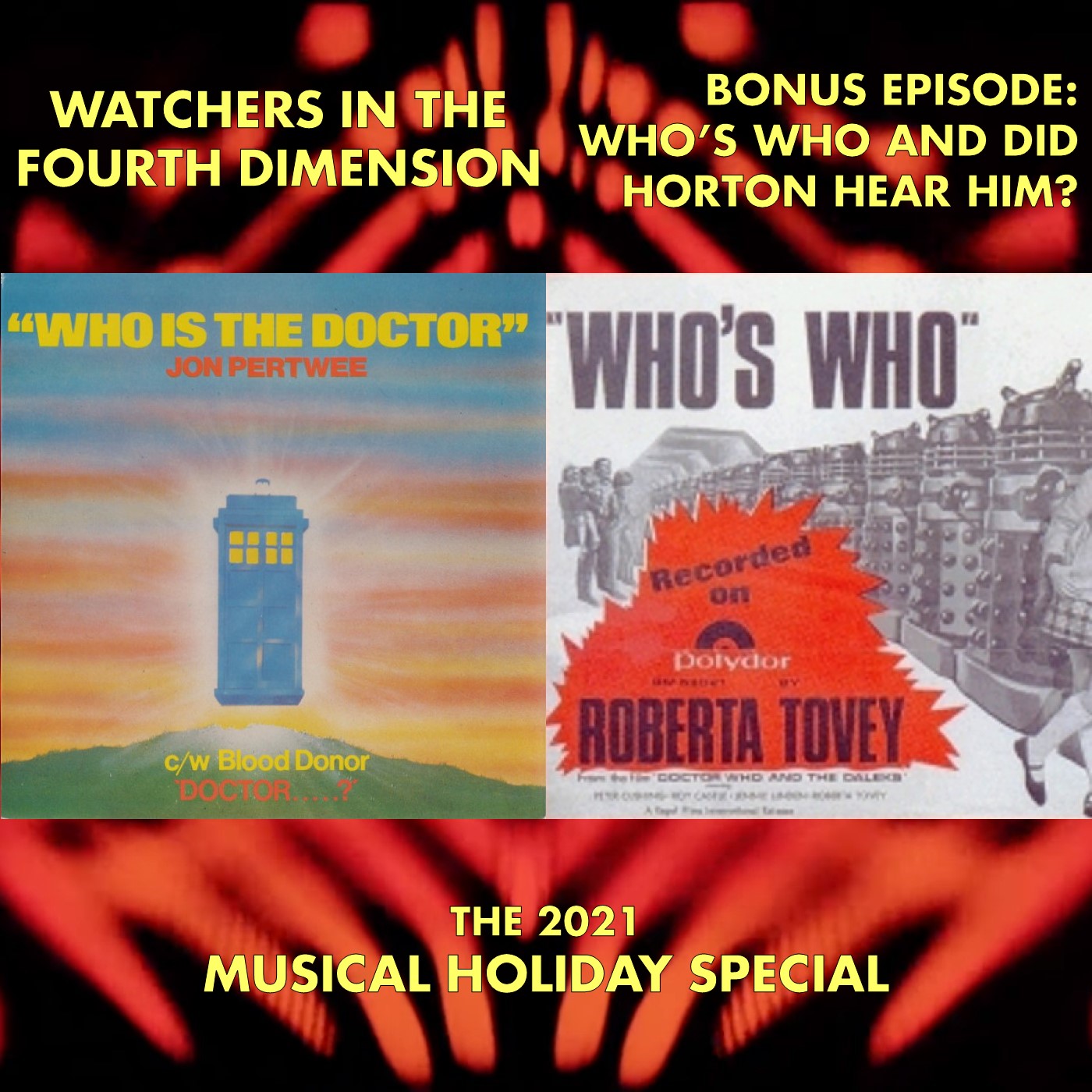 Following the precedent set last year, the Watchers once again gather for a special holiday episode in which they discuss a few Doctor Who-related musical "classics." Once again guided by our very own Don, we kick things off with Jon Pertwee's spoken word masterpiece "Who is the Doctor?" Next, we follow that up with "Who's Who?" by Roberta Tovey (aka Suzie Who from the Dalek movies), before wrapping it all up with the Delaware version of the Doctor Who theme. Halp.
You can find the tracks at the following links:
Other media mentioned in this episode:
Finally, you can follow us and interact with us on our social media accounts - Facebook, Instagram, and Twitter. You can also e-mail us at watchers4d@gmail.com. If you're enjoying this podcast, please subscribe to the show, and leave us a rating or review.