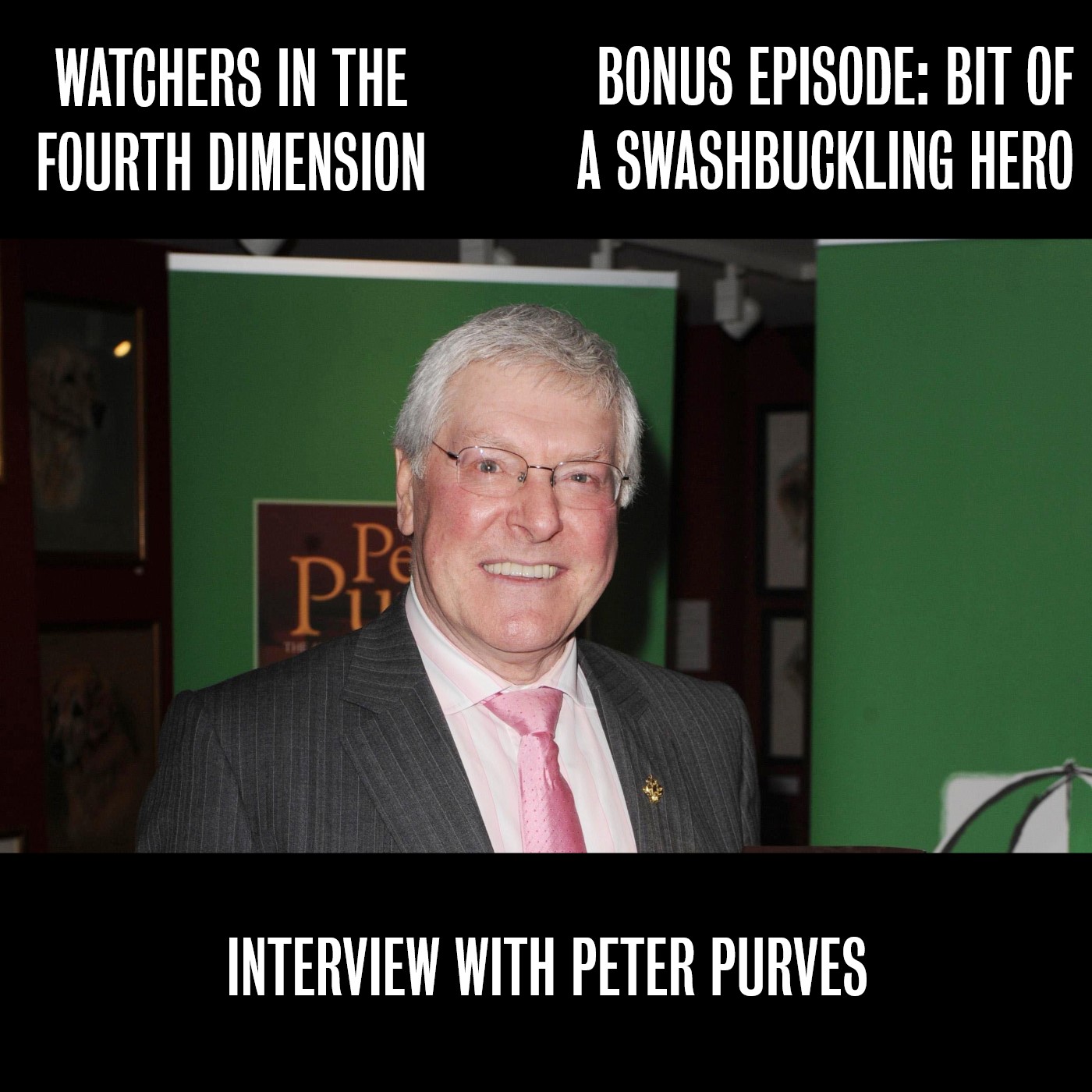 It's March 2020, and the Watchers in the Fourth Dimension have reached the end of Steven Taylor's time as the Doctor's companion. With COVID-19 running rampant across the world, and everyone (hopefully) practicing social distancing, we are here to help you stave off boredom for an hour, by bringing you a special bonus episode, in which Anthony interviews the man who played Steven himself, Peter Purves!
Their conversation meanders through Peter's career in theatre and in TV, starting with his time in repertory theatre, to Doctor Who, and into presenting the likes of Blue Peter, Record Breakers, and the Crufts Dog Show, before finally coming back to Doctor Who through Big Finish's audio productions. This convention panel-length interview is truly something to keep you entertained at home during this time.
As a thank you to Peter for his time, we made a $200 donation to Dogs for Good, a charity providing assistance dogs to those in need. If you would like to support this worthy cause, please follow the link and click on "Donate now."
Peter's time on Doctor Who can be found through the following media:
Complete stories
All of the above are also available to stream at both Britbox US and Britbox UK.
Orphan episodes
Galaxy 4: episode 3 – available as a special feature on The Aztecs Special Edition DVD (Amazon US | Amazon UK) – also available for streaming on Britbox UK
Missing episodes
Available on The Lost TV Episodes – Collection 1 (Amazon US | Amazon UK)

Galaxy 4 – episodes 1, 2, and 4
The Myth Makers – all episodes;
Big Finish
The list of Peter's work with Big Finish can be found at this link. Peter specifically mentioned Daughter of the Gods, and The First Wave.
Finally, you can also follow us and interact with us on various forms of social media - Facebook, Instagram, and Twitter. You can also e-mail us at watchers4d@gmail.com. If you're enjoying this podcast, please subscribe to the show, and leave us a rating or review.