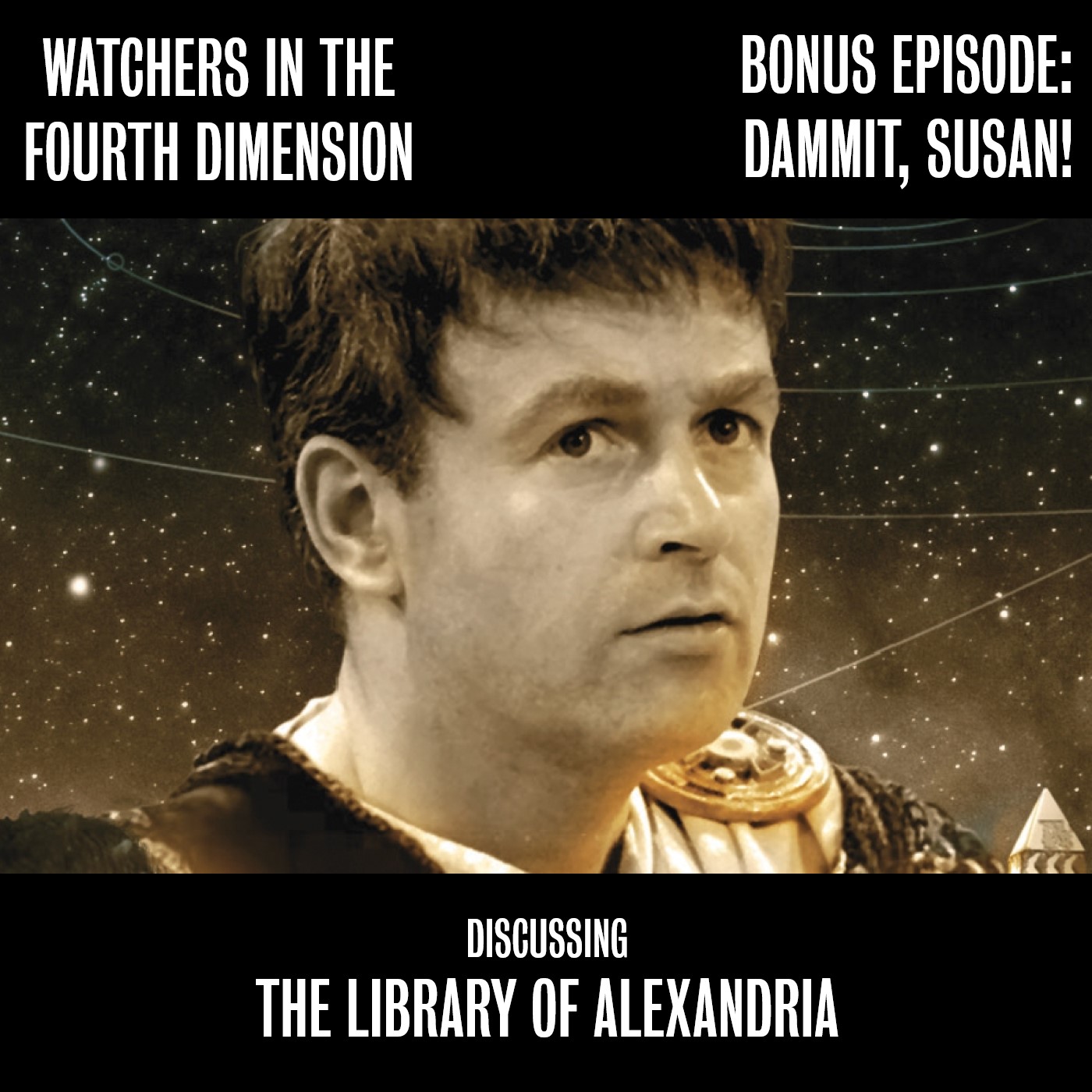 In this bonus episode, "Dammit Susan" Anthony and Julie discuss Julie's first Big Finish experience, with "The Library of Alexandria" – a Companion Chronicle narrated by Ian Chesterton himself, William Russell!
Join them as they discuss the history of the library, including how it was really destroyed, as well as the budding romance in the story, jealousy, and Susan being Susan. As you'd expect, there's a fair amount of discussion as to how Julie enjoyed her first Big Finish audio.
If you would like to listen along with us, this story is available through BigFinish.com (https://bit.ly/3nbGLUI)!
Finally, you can also follow us and interact with us on various forms of social media - Facebook, Instagram, and Twitter. You can also e-mail us at watchers4d@gmail.com. If you're enjoying this podcast, please subscribe to the show, and leave us a rating or review.