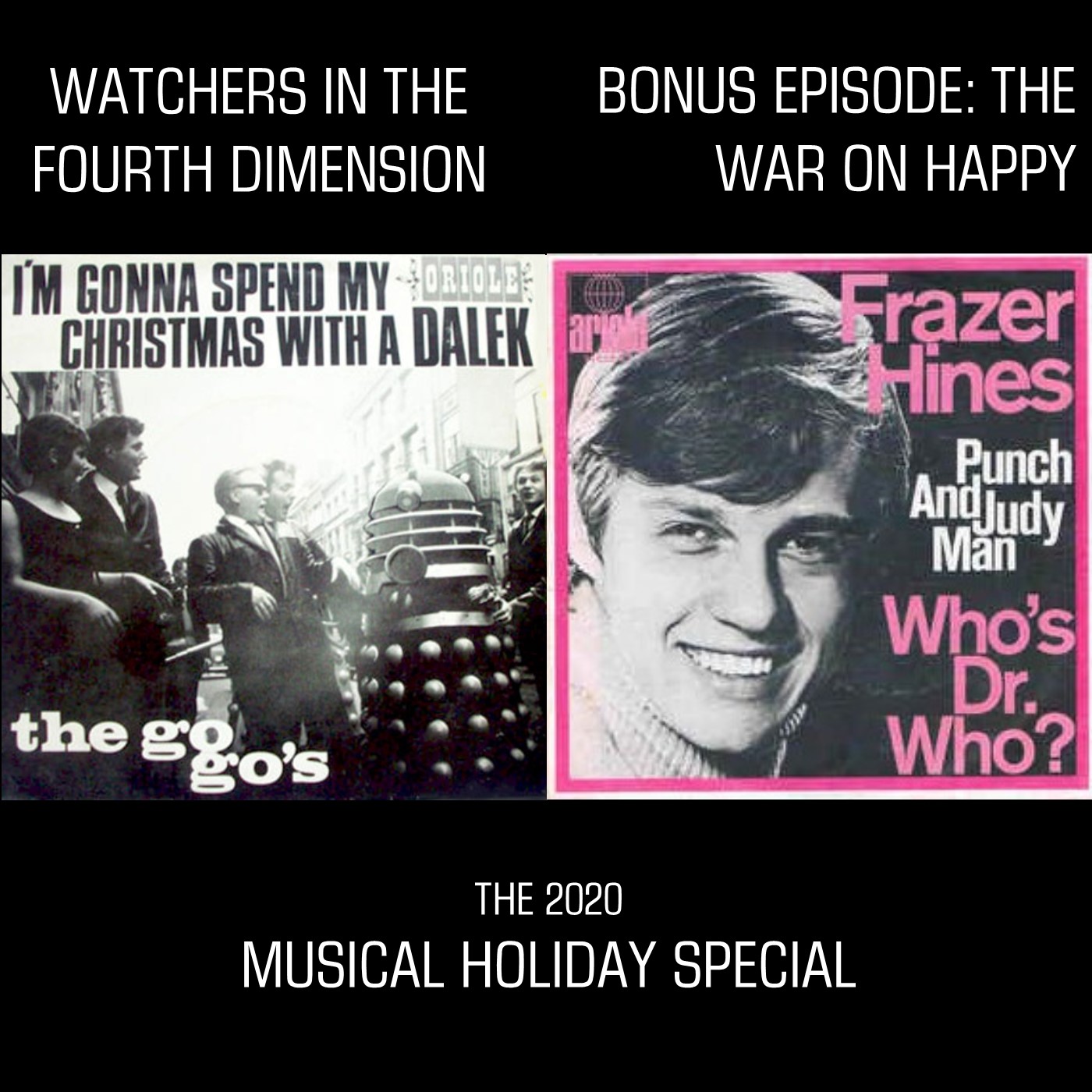 In this bonus episode, "The War on Happy," the entire Watchers crew convene for a Holiday special, in which they discuss two musical "classics" related to Doctor Who. Guided by our very own Don, we begin with the timeless Christmas classic "I'm Gonna Spend My Christmas with a Dalek" by the Go-Go's. Not content with the pain that they put themselves through with that, next up is "Who's Dr. Who?" by the our own Frazer Hines (we're claiming him).
You can find the tracks at the following links:
Other media mentioned in this episode:
Finally, you can also follow us and interact with us on various forms of social media - Facebook, Instagram, and Twitter. You can also e-mail us at watchers4d@gmail.com. If you're enjoying this podcast, please subscribe to the show, and leave us a rating or review.