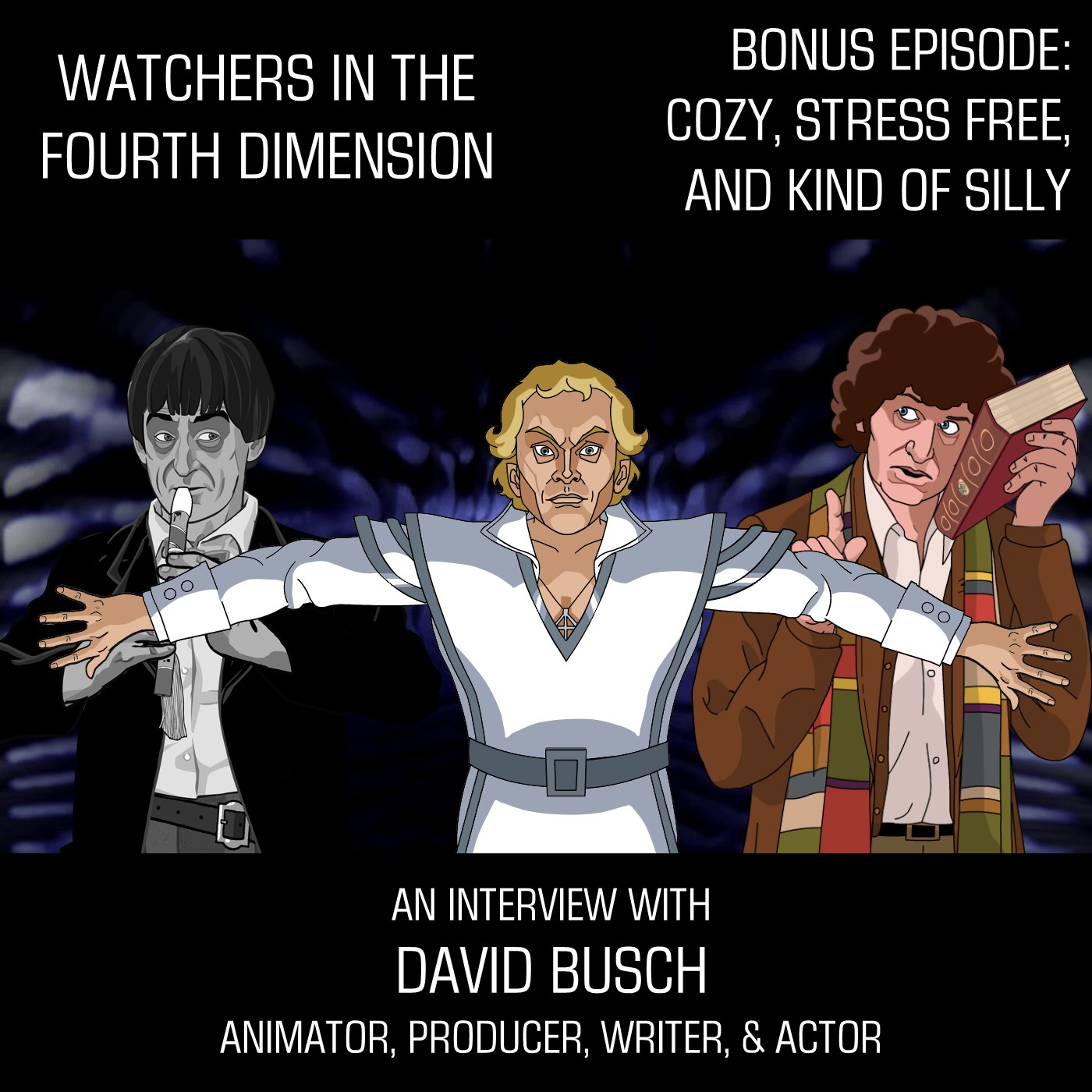 In this bonus episode, "Cozy, Stress Free, and Kind of Silly," Anthony sat down with animator, writer, producer, and actor David Busch for a chat about his work, including on the animations of Shada, The Macra Terror, and the special edition of The Power of the Daleks.
David's work can be found at the following locations:
Other media mentioned in this episode:
Finally, you can also follow us and interact with us on various forms of social media - Facebook, Instagram, and Twitter. You can also e-mail us at watchers4d@gmail.com. If you're enjoying this podcast, please subscribe to the show, and leave us a rating or review.