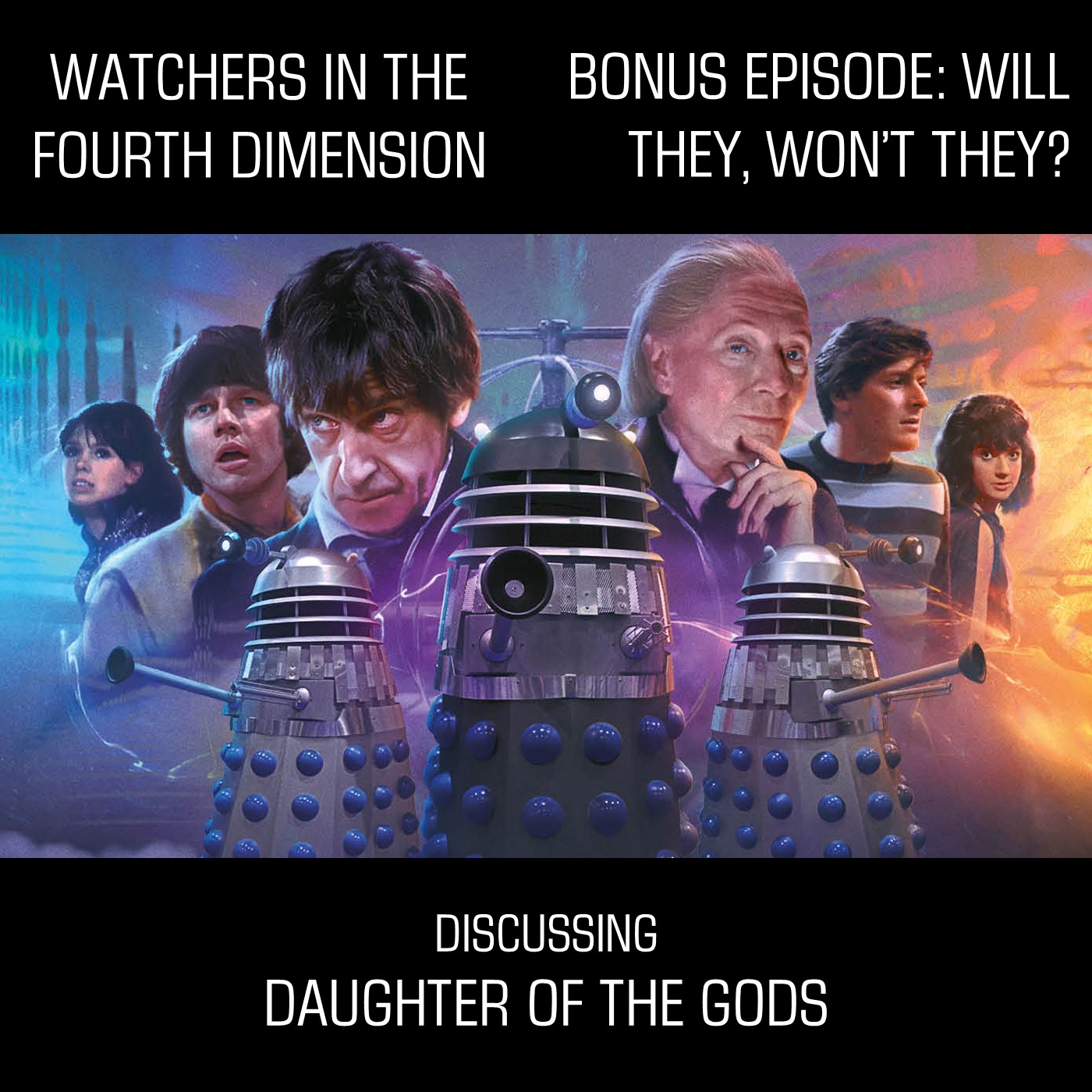 In this bonus episode, "Will They, Won't They?" Anthony and Julie discuss the Second and First Doctor cross-over story from Big Finish - Daughter of the Gods, by David K. Barnes. Part of Big Finish's 20th anniversary celebrations, this was conceived as being done in the style of a hypothetical 5th anniversary special, and features both the First and Second Doctors!
Join us as we discuss the dynamics between the First and Second Doctors, non-linear storytelling, the challenges of vocal ageing, alternate timelines, and the (in)famous Big Finish lunches. If you'd like to listen along with us, the story is available through Big Finish's website (https://bit.ly/3BaDvhl). Also be sure to check out David K. Barnes' professional website (https://www.davidkbarnes.com/), and his other Big Finish serials:
Finally, you can also follow us and interact with us on various forms of social media - Facebook, Instagram, and Twitter. You can also e-mail us at watchers4d@gmail.com. If you're enjoying this podcast, please subscribe to the show, and leave us a rating or review.