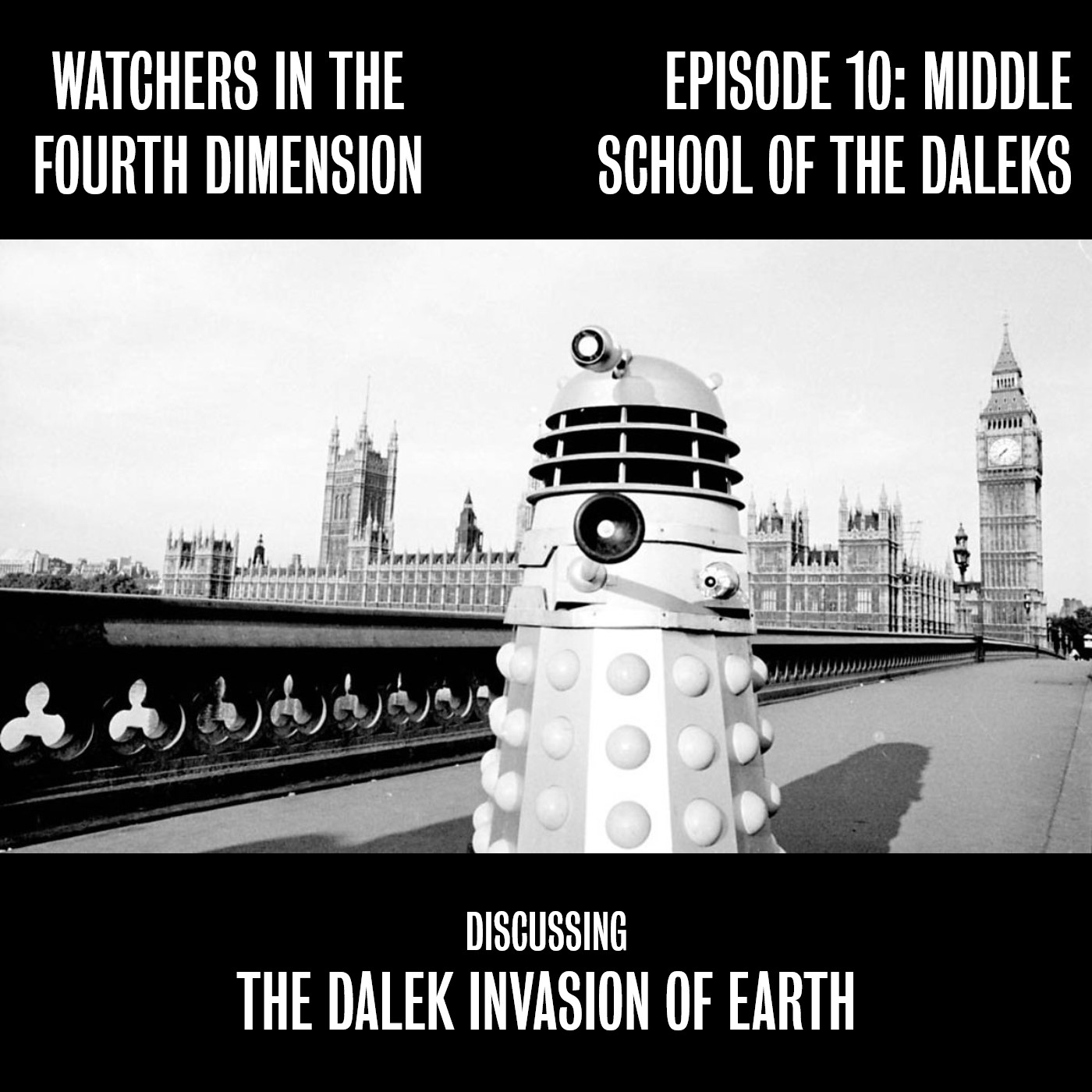 The Watchers discuss the first return of everyone's favourite fascist pepper pots, as we also say goodbye to two familiar faces on either side of the camera. Over the course of the episode, Anthony enthuses about the location shooting, Julie gets excited over Ian's whip, Don finds himself disappointed with the lack of sex pants, and Reilly draws comparisons between the Daleks and the Nazi sketch from That Mitchell and Webb Look.
For those who want to watch along with us, you can find this story on DVD from either Amazon US (https://amzn.to/3DMUsjJ), or Amazon UK (https://amzn.to/3n1IdsN). If you prefer to stream, you can find this story through Britbox in both the US (http://www.britbox.com) and the UK (http://www.britbox.co.uk)
Other notable media mentioned in this episode:
Finally, you can also follow us and interact with us on various forms of social media – Facebook, Instagram, and Twitter. If you're enjoying this podcast, please leave us a review on your preferred podcasting app.