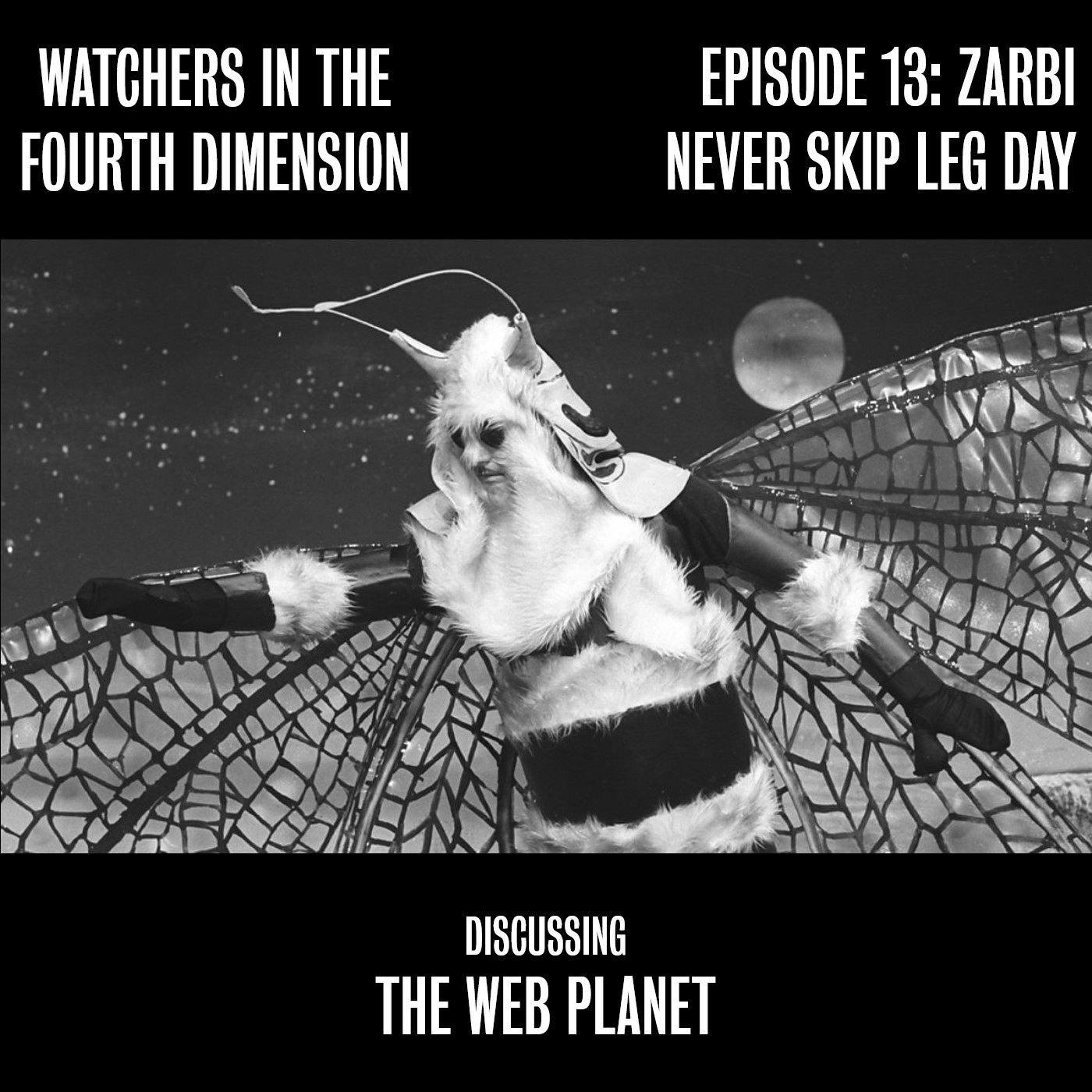 In this episode, Zarbi Never Skip Leg Day, we discuss one of the more challenging stories of Season 2 – The Web Planet. Along the way, Reilly mounts an admirable defense of the story, Julie delights over the character of the First Doctor, Don repeatedly slates the director, and Anthony talks about the bizarre influence that this story had on the first series of revived Doctor Who in 2005.
For those who want to watch along with us, you can find this story on DVD from either Amazon US (https://amzn.to/3j9P96b), or Amazon UK (https://amzn.to/3lOKmZz). If you prefer to stream, you can find this story through Britbox in both the US (http://www.britbox.com) and the UK (http://www.britbox.co.uk)
Other notable media mentioned in this episode:
Finally, you can also follow us and interact with us on various forms of social media – Facebook, Instagram, and Twitter. You can also e-mail us at watchers4d@gmail.com. If you're enjoying this podcast, please leave us a review on your preferred podcasting app.