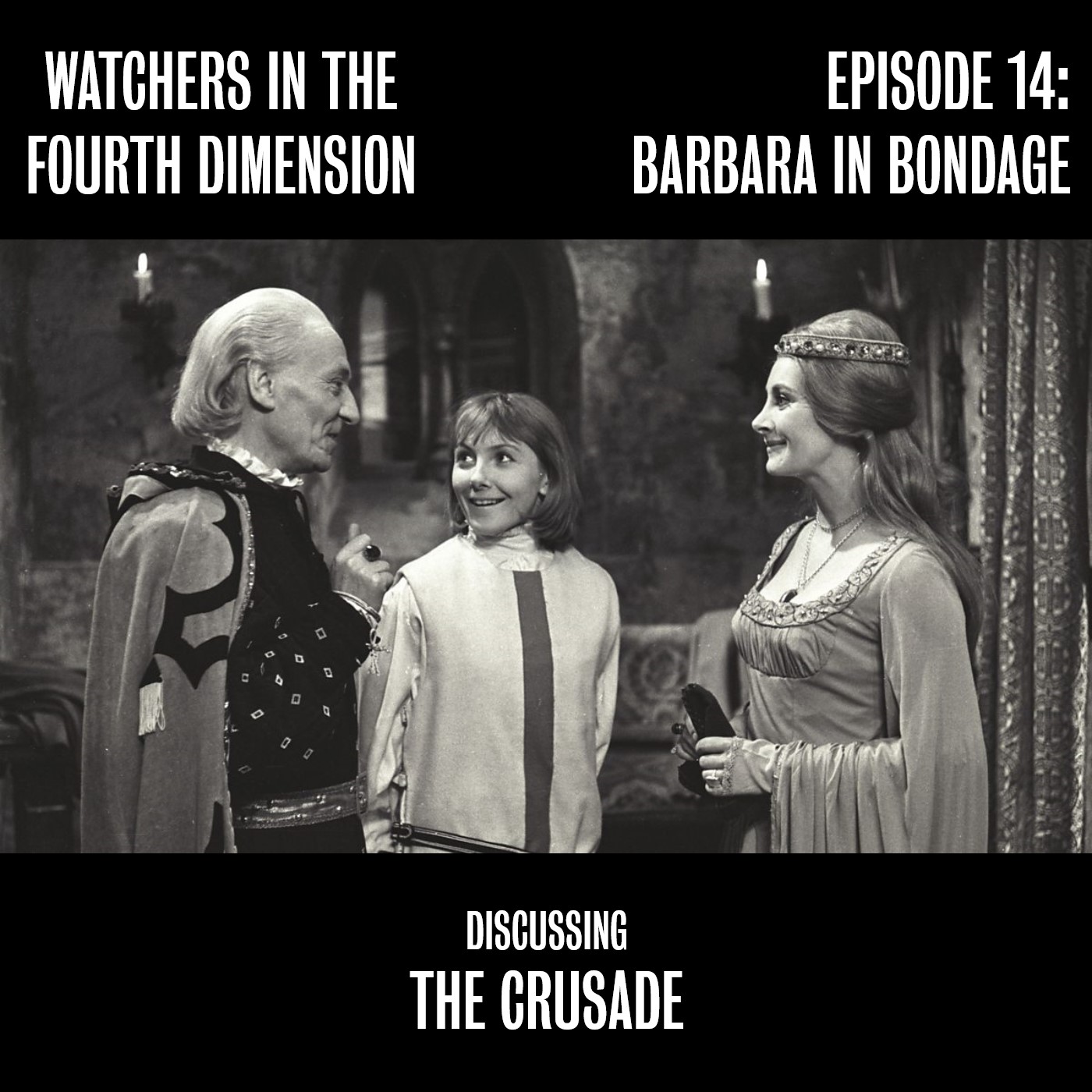 This episode, we return to missing episode land, as we discuss Season 2's The Crusade, in all its Shakespearean glory as the last "true" historical of the season. As we discuss this story, Reilly finds himself yearning for the Gospel of Barbara, Julie (as usual) enthuses over the costumes and the music, Anthony dusts off his history degree, and Don turns into Reilly for this episode. We also return to one of our tropes from our early episodes by repeatedly finding connections to Indiana Jones.
For those who want to watch along with us, you can find the two surviving episodes of this story in the Lost in Time DVD box-set from Amazon US (https://amzn.to/3mVoCKE) or Amazon UK (https://amzn.to/3BSo9iG), while the two missing episodes can either be found on a narrated CD as part of The Lost TV Episodes: Collection One from Amazon US (https://amzn.to/2Z5ag2D) or Amazon UK (https://amzn.to/3DJOaBk). The Loose Cannon recon is available online, if you know where to look (we're not linking directly, to avoid any potential problems around copyright infringement – but Google is your friend!).
Other notable media mentioned in this episode:
Finally, you can also follow us and interact with us on various forms of social media – Facebook, Instagram, and Twitter. You can also e-mail us at watchers4d@gmail.com. If you're enjoying this podcast, please leave us a review on your preferred podcasting app.