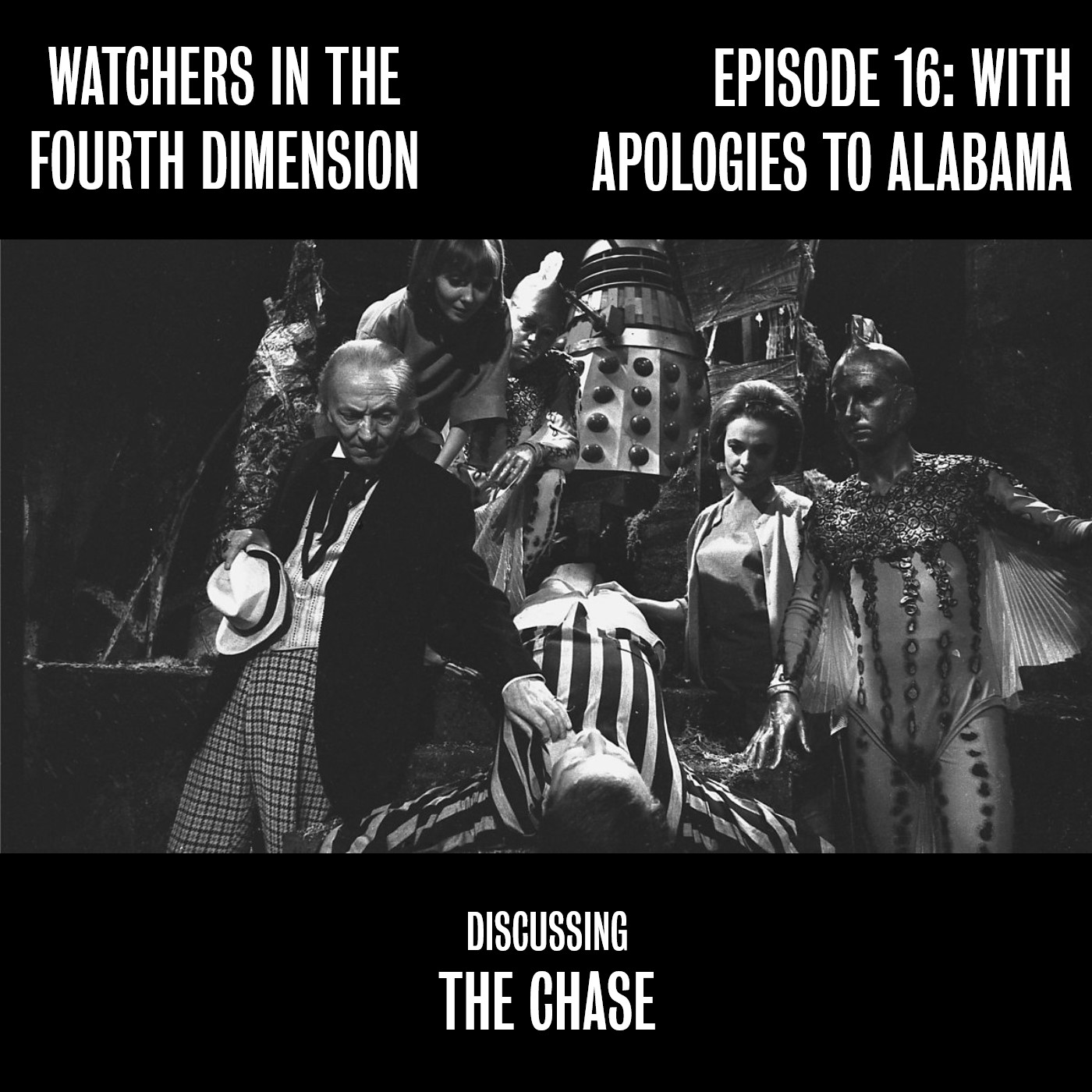 This episode, we prepare to bid farewell to three members of the cast and crew, as our heroes jump to several different points in time and space, desperately searching for a plot. That's right, it can only be Season 2's The Chase!
Along the way, Reilly proclaims his love for the fourth episode with all of its horror trappings, Julie is enamoured with Ian's dancing, Anthony reads too much into everything (again), and Don comes to the realisation that most of this story is extremely enjoyable filler. Finally, the entire team questions a lot of the production choices, both in terms of direction and costumes – Richard Martin strikes again!
For those who want to watch along with us, you can find this story in a DVD box set, along with the previous story, The Space Museum, through either Amazon US (https://amzn.to/3DVfBIJ), or through Amazon UK (https://amzn.to/3j6CP6w). If you prefer to stream, you can find this story through Britbox in both the US (http://www.britbox.com) and the UK (http://www.britbox.co.uk)
Other notable media mentioned in this episode:
Finally, you can also follow us and interact with us on various forms of social media – Facebook, Instagram, and Twitter. You can also e-mail us at watchers4d@gmail.com. If you're enjoying this podcast, please leave us a review on your preferred podcasting app.