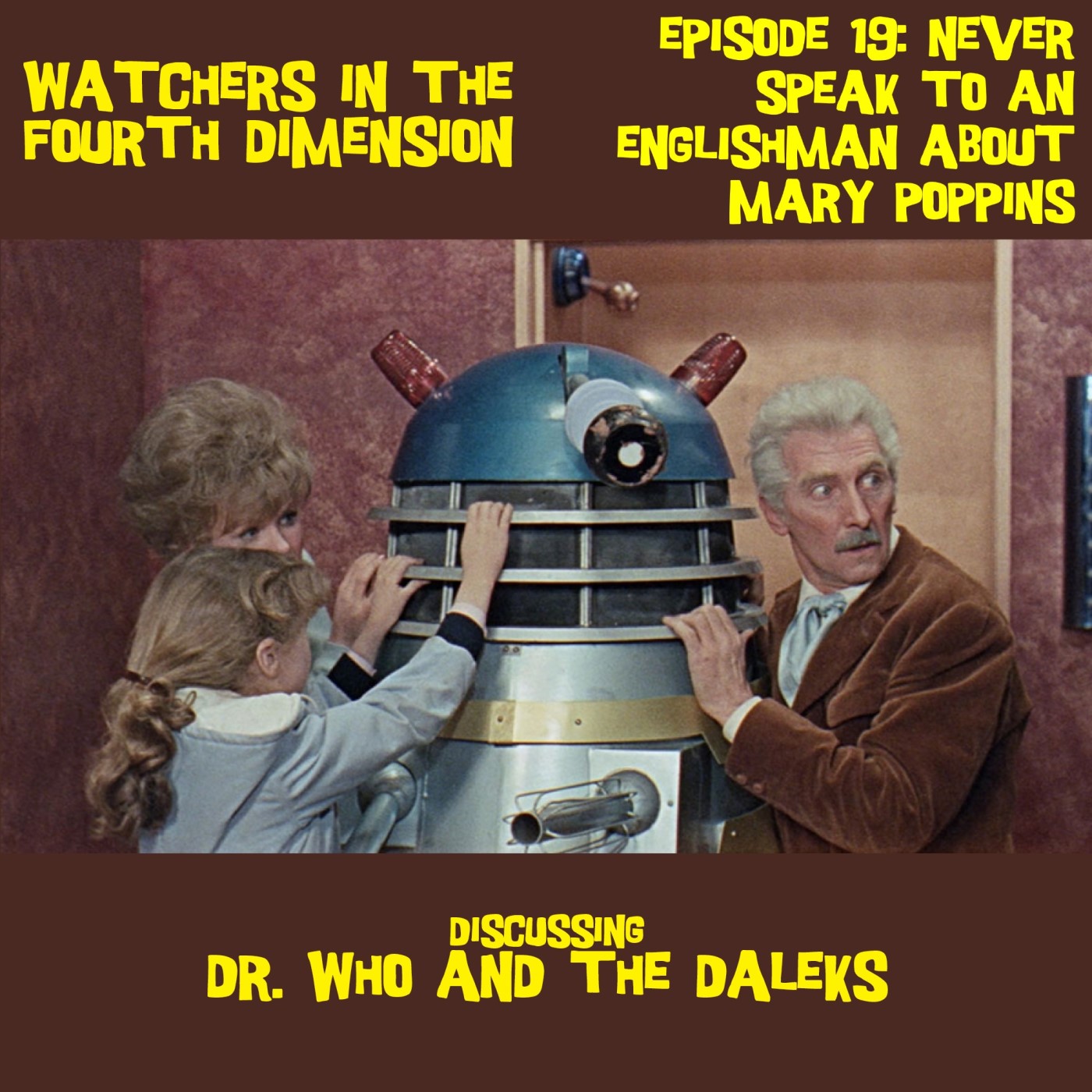 The Watchers take a side-step into an alternate universe, discussing Dr. Who and the Daleks – the concept's first venture into colour, and on the big screen!
Along the way, Reilly nerds out about film, Julie is disappointed at the sidelining of Barbara, Anthony loses his connection halfway through the recording, and Don relentlessly criticizes this interpretation of the Thals. In the meantime, you get a sneak peak of what a Hammer and Amicus Horror Podcast hosted by Don and Reilly would be like…
For those who want to watch along with us, you can find the movie on DVD/BluRay through either Amazon US (https://amzn.to/3DPnmjc) or through Amazon UK (https://amzn.to/2Z9n7Rc). The film is also available to stream through both Britbox US (http://www.britbox.com) and Britbox UK (http://www.britbox.co.uk)
Other media mentioned in this episode:
Finally, you can also follow us and interact with us on various forms of social media - Facebook, Instagram, and Twitter. You can also e-mail us at watchers4d@gmail.com. If you're enjoying this podcast, please leave us a review on your preferred podcasting app.