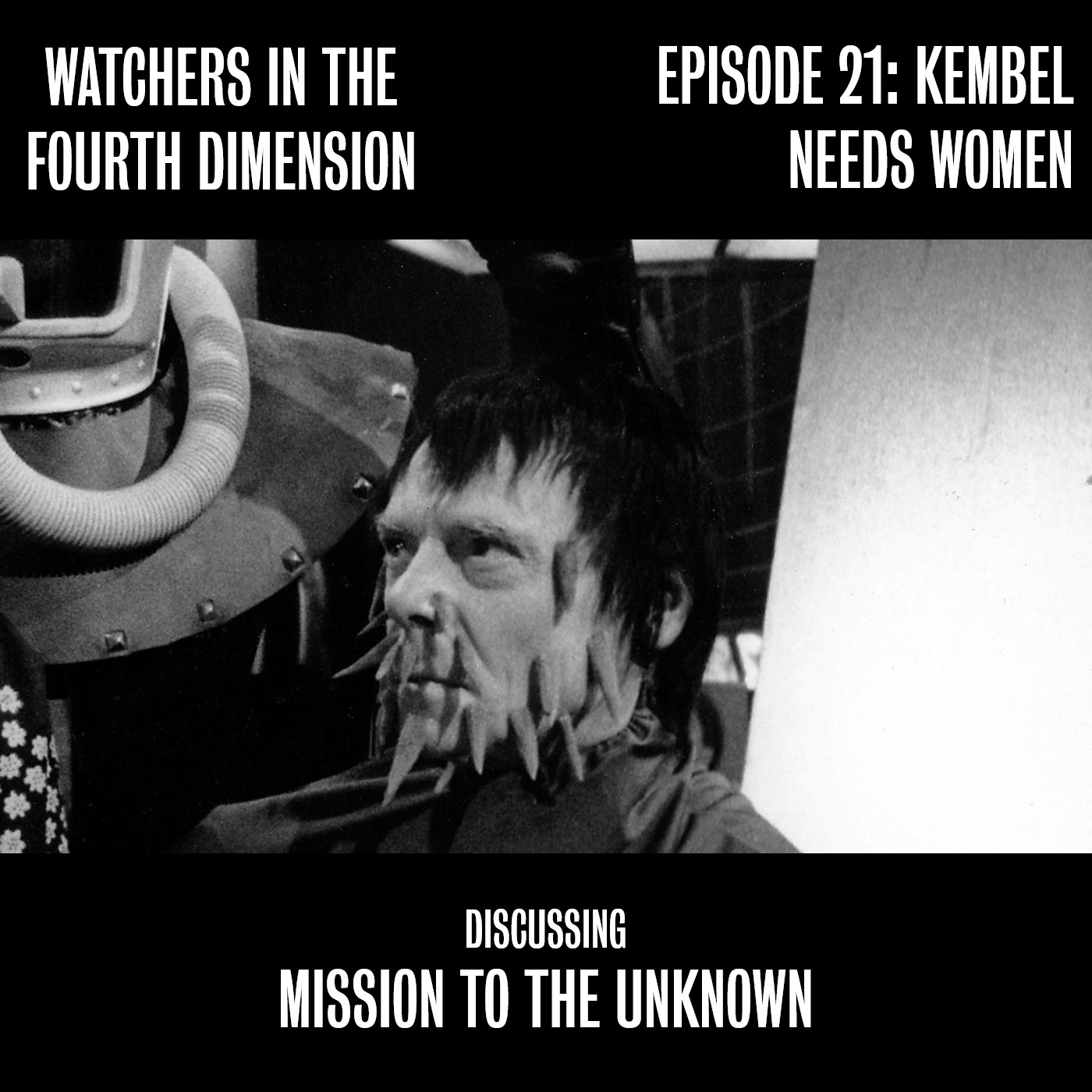 It's time for the Watchers to cover the only Doctor Who story ever to not feature any of the main cast (and the very first standalone episode...ish) – Mission to the Unknown! With this story being another one that's missing, the team were fortunate to be discussing this one just after the remount hit YouTube.
Along the way, Anthony is still blaming Richard Martin for things (even though this is the third story since his final involvement with the show), Julie ponders why the Daleks would lower themselves to an alliance with lesser species, Reilly announces his names for the various delegates (having decided that it's impossible to tell which one is which from the names alone), and Don laments the incompetence of the "hero" of the episode, Marc Cory. The team wraps up with a hearty discussion on the University of Central Lancashire (UCLAN) remake of the episode.
For those who want to watch along with us, you can find the missing episode on narrated audio as part of The Lost TV Episodes: Collection Two through either Amazon US (https://amzn.to/30xJRe5) or Amazon UK (https://amzn.to/2Z1BZk9). If you want to watch the reconstruction, you should Google it – we don't want to be naughty by posting a link to Dailymotion *cough*. Finally, the UCLAN remake can be found on YouTube (https://youtu.be/NW8yk-m5Ig8), as can the "Making Of" featurette (https://youtu.be/jbYq8A_6_dc).
Other media mentioned in this episode:
Finally, you can also follow us and interact with us on various forms of social media - Facebook, Instagram, and Twitter. You can also e-mail us at watchers4d@gmail.com. If you're enjoying this podcast, please leave us a review on your preferred podcasting app.