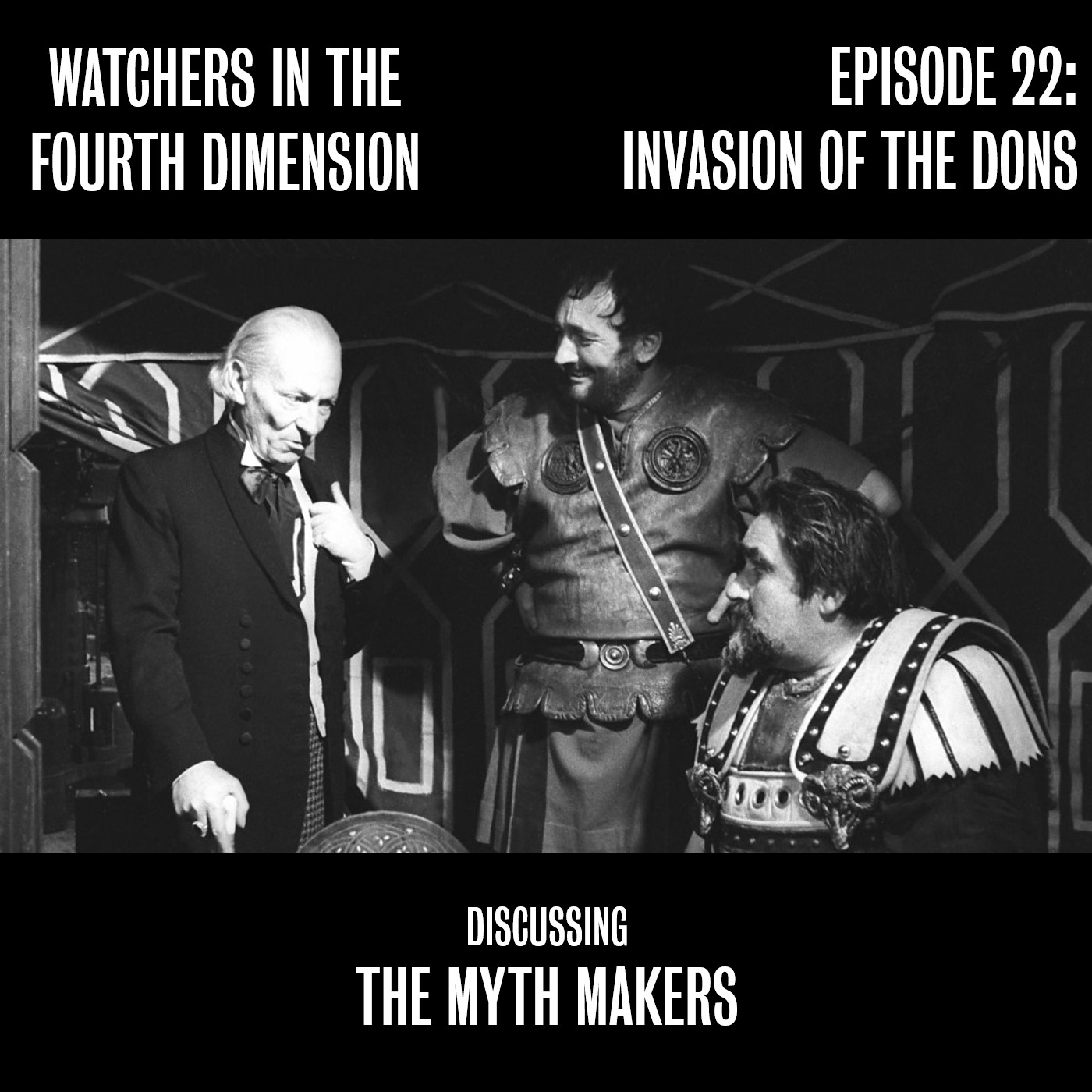 This episode, we're off to Asia Minor to watch some Greeks and Trojans do some battling in Season 3's The Myth Makers. We also find ourselves in the middle of an Invasion of the Dons, with this serial being written by Don Cotton, with Don Tosh as Story Editor, and our very own Don Smith contributing to our conversation!
Along the way, Anthony gets his Classics nerd on, Julie talks about The Doctor, Ian, and Steven and their varying abilities to convince as Classical Deities, Reilly espouses his love of the TARDIS wardrobe, and Don is busy just being one of the many Dons that contributed to the making of this episode of the podcast. The entire team find themselves disappointed that the original title for episode 3, "Is There a Doctor in the Horse?" didn't stick.
For those who want to watch along with us, you can find these missing episode on narrated audio as part of The Lost TV Episodes: Collection One through either Amazon US (https://amzn.to/3DSPBh2) or Amazon UK (https://amzn.to/3AUSFY1). If you want to watch the reconstruction, you should Google it – we don't want to be naughty by posting a link to Dailymotion *cough*.
Other media mentioned in this episode:
Finally, you can also follow us and interact with us on various forms of social media - Facebook, Instagram, and Twitter. You can also e-mail us at watchers4d@gmail.com. If you're enjoying this podcast, please leave us a review on your preferred podcasting app.