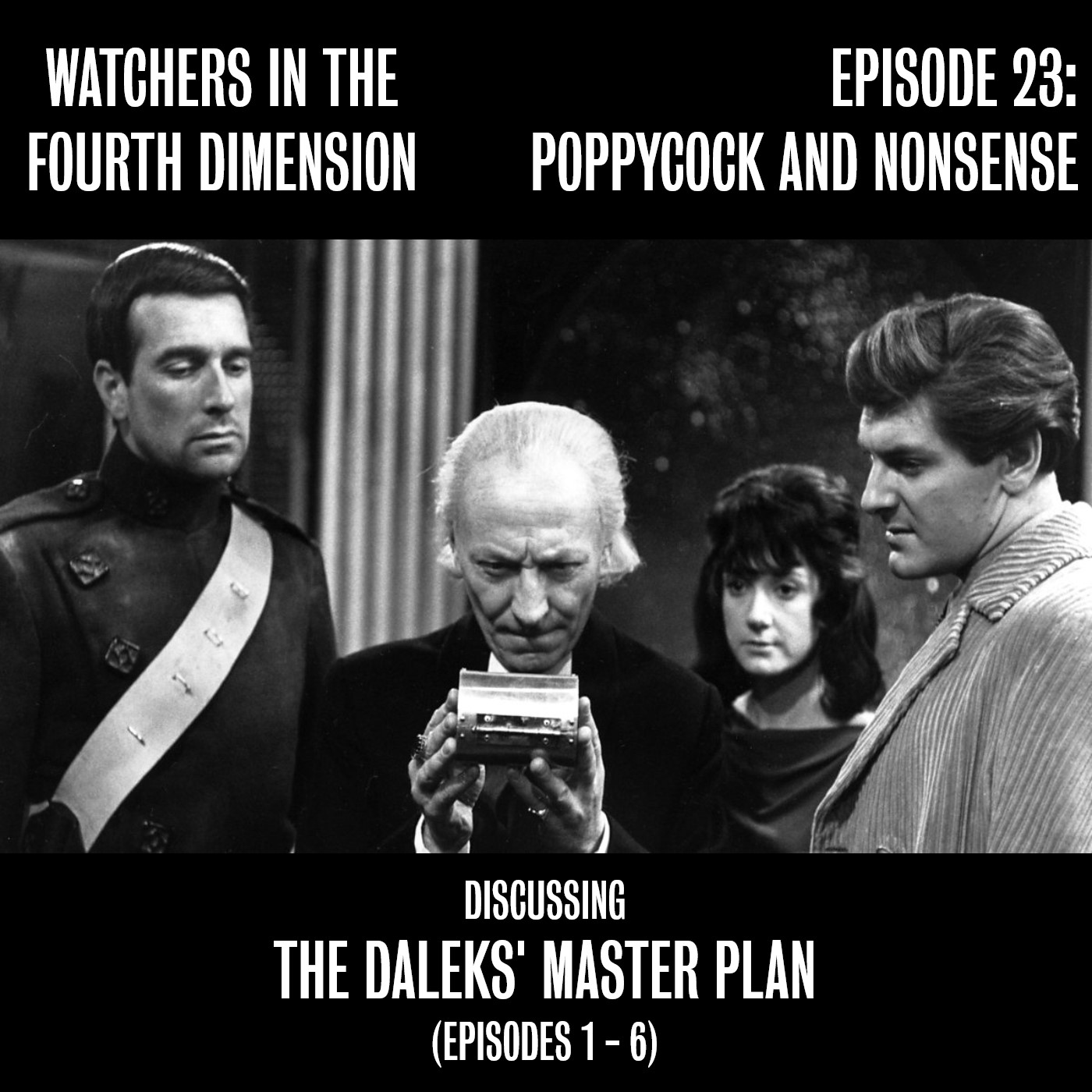 This episode, we finally get around to that Dalek epic that was teased a couple of stories back… yes, we've finally made it to The Daleks' Master Plan! Since the televised story was twelve episodes long, it's going to take us two podcasts to get through. Thus in this episode, Poppycock and Nonsense, we discuss episodes 1 through 6.
Along the way, Anthony says "absurdly" an absurd number of times, Julie questions whether the Doctor will actually have any lasting memories of Katarina, Reilly draws some parallels between this story and The Phantom Menace, and Don enthuses over the atmosphere of mistrust in the story. The entire team debate whether it would have been better or worse if it had actually been Vicki that got flushed out of that airlock.
For those who want to watch along with us, the surviving episodes are available as part of the Lost in Time DVD set, which is available through both Amazon US (https://amzn.to/3pea8s9) and Amazon UK (https://amzn.to/3pmd2em). You can find the missing episodes on narrated audio in The Lost TV Episodes: Collection Two box set through either Amazon US (https://amzn.to/3BT5dAh) or Amazon UK (https://amzn.to/3vlQnzY). If you want to watch the reconstruction, you should Google it – we don't want to be naughty by posting a link to Dailymotion *cough*.
Other media mentioned in this episode:
Finally, you can also follow us and interact with us on various forms of social media - Facebook, Instagram, and Twitter. You can also e-mail us at watchers4d@gmail.com. If you're enjoying this podcast, please leave us a review on your preferred podcasting app.