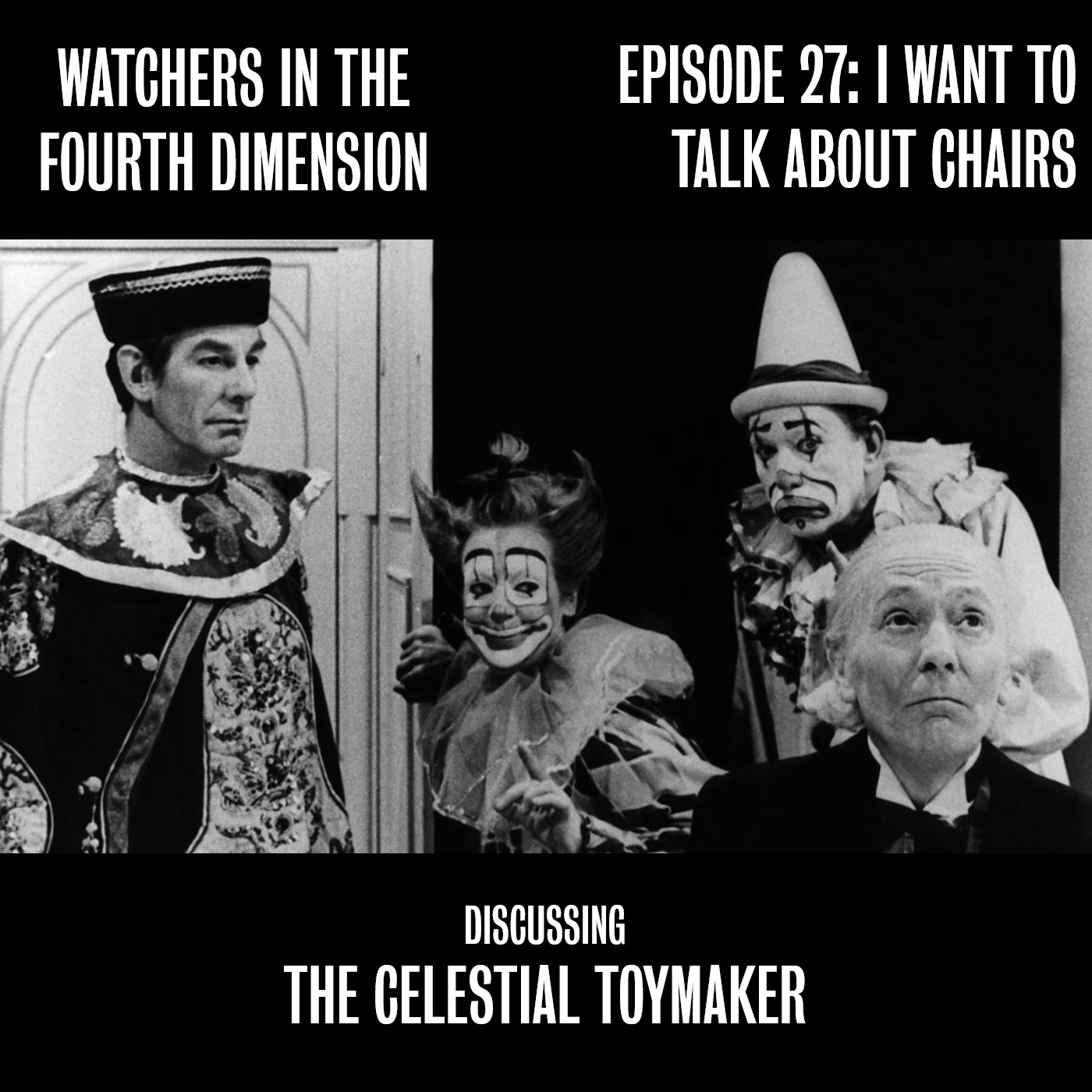 In this episode, "I Want to Talk About Chairs," we're off to the realm of an extremely bored immortal with a penchant for fun and games. That's right – it's The Celestial Toymaker, a story that undoubtedly divides opinion in fandom.
This episode, Anthony talks about his fear of clowns, Reilly gets excited about the notion of the return of Sgt. Ruggs and Mrs. Wiggs, Julie talks about chairs, and Don talks about why John Wiles was so bad for the very last time. The entire team discuss whether or not the supporting characters are all meant to be the same three characters in different roles or not.
For those who want to watch along with us, this story is another one that is mostly missing. You can find the narrated audio for Episodes 1-3 as part of the The Lost Episodes: Collection Two  through either Amazon US (https://amzn.to/3BT5dAh) or Amazon UK (https://amzn.to/3vlQnzY). The surviving episode, Episode 4, is available in the Lost in Time DVD boxset at both Amazon US (https://amzn.to/3pea8s9) and Amazon UK (https://amzn.to/3pmd2em). For listeners in the UK, it is also available through Britbox UK (http://www.britbox.co.uk). If you want to watch the reconstruction, you should Google it – we don't want to be naughty by posting a link to Dailymotion *cough*.
Other media mentioned in this episode:
Big Finish's Celestial Toymaker stories:
Finally, you can also follow us and interact with us on various forms of social media - Facebook, Instagram, and Twitter. You can also e-mail us at watchers4d@gmail.com. If you're enjoying this podcast, please subscribe to the show, and leave us a rating or review.