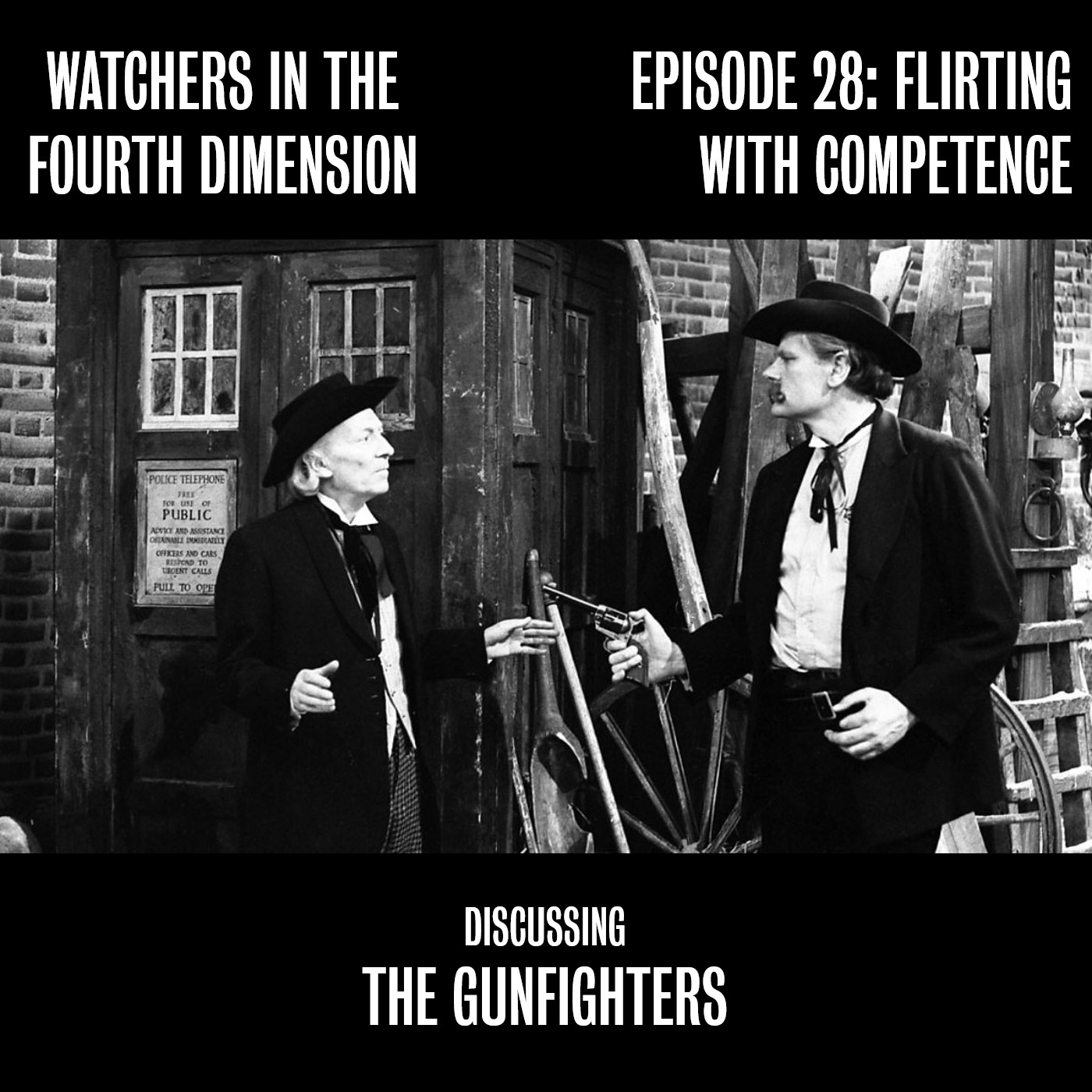 In this episode, "Flirting with Competence," we're off to the Wild West so that the Doctor can get a tooth extracted… wait, what!? It's the kind of thing that could only happen in 60s Doctor Who, and this story is The Gunfighters! Will the Watchers survive the repeated refrains of the infamous Ballad of the Last Chance Saloon?
This time around, Anthony raves about the sets and the costumes, Reilly discusses his struggles with Westerns, Julie sings a delightful little ditty based on The Ballad of the Last Chance Saloon, and Don finds himself at odds with Reilly's opinion for the first time in a while. The entire team discusses accents – unsurprisingly, given that three of the four cast members are born and bred Americans.
For those who want to watch along with us, this story is one that still exists in its entirety. You can get this story on DVD as a standalone release from Amazon US (https://amzn.to/3n4JaAG), or as part of the Earth Story boxset from Amazon UK (https://amzn.to/3FZPjXp). If streaming is more your thing, you can stream it from Britbox US (http://www.britbox.com) or Britbox UK (http://www.britbox.co.uk).
Other media mentioned in this episode:
Finally, you can also follow us and interact with us on various forms of social media - Facebook, Instagram, and Twitter. You can also e-mail us at watchers4d@gmail.com. If you're enjoying this podcast, please subscribe to the show, and leave us a rating or review.