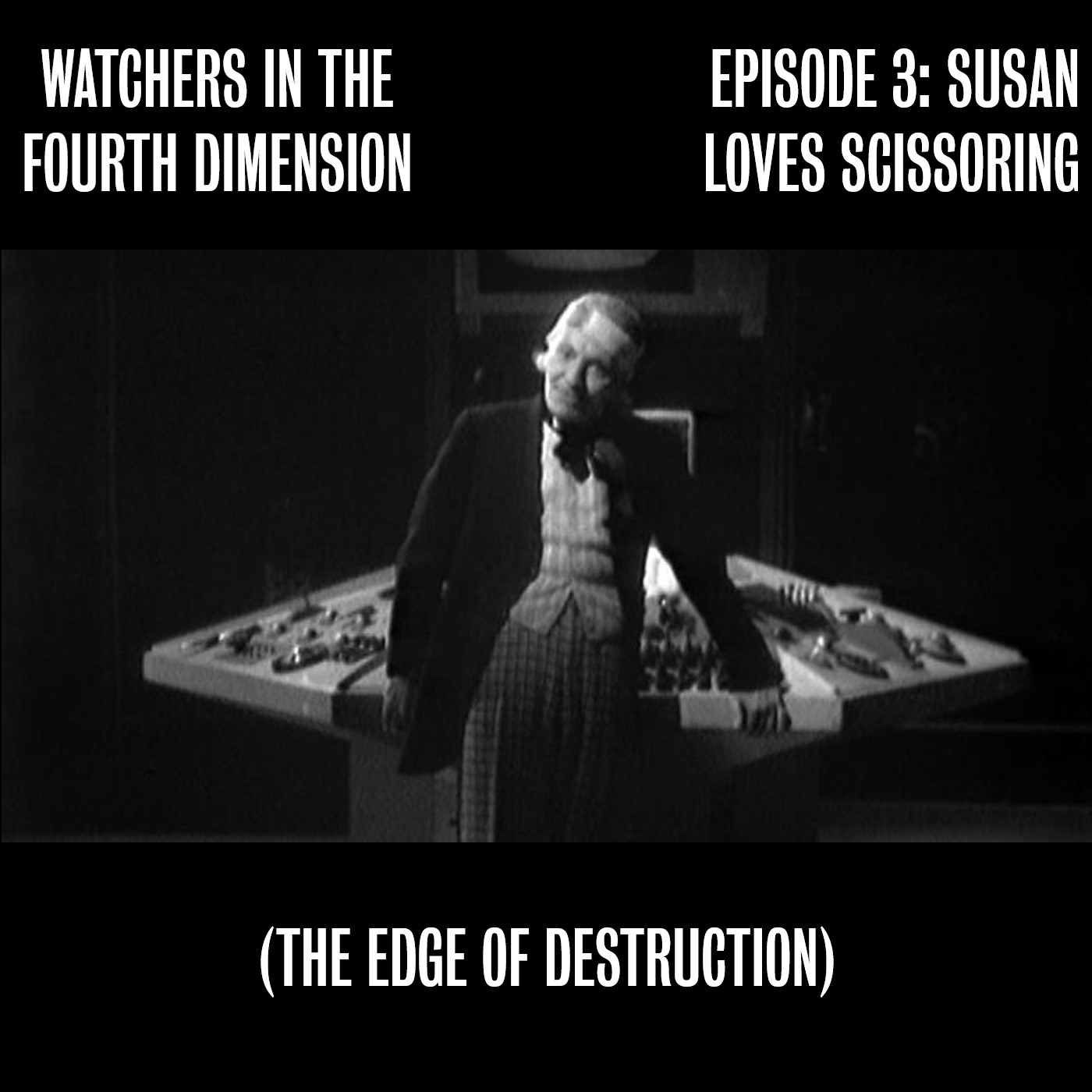 In this episode, the Watchers discuss The Edge of Destruction, the only Doctor Who story that directly contradicts your mother's instructions not to run with scissors (with hilarious consequences). Along the way, Julie indulges her inner musician, Reilly ponders whether the show could've continued without Barbara, while Don and Anthony compare the Doctor to Carl Sagan and William Shatner, respectively. The team wraps up by discussing whether or not anyone would remember the show if it had ended with this serial.
For those who want to watch along with us, you can find this story on DVD from either Amazon US (https://amzn.to/3p9V4vC), or Amazon UK (https://amzn.to/30CTh8p). If you prefer to stream, you can find this story through Britbox in both the US (http://www.britbox.com) and the UK (http://www.britbox.co.uk)
Finally, you can also follow us and interact with us on various forms of social media – Facebook, Instagram, and Twitter. If you're enjoying this podcast, please leave us a review on your preferred podcasting app.