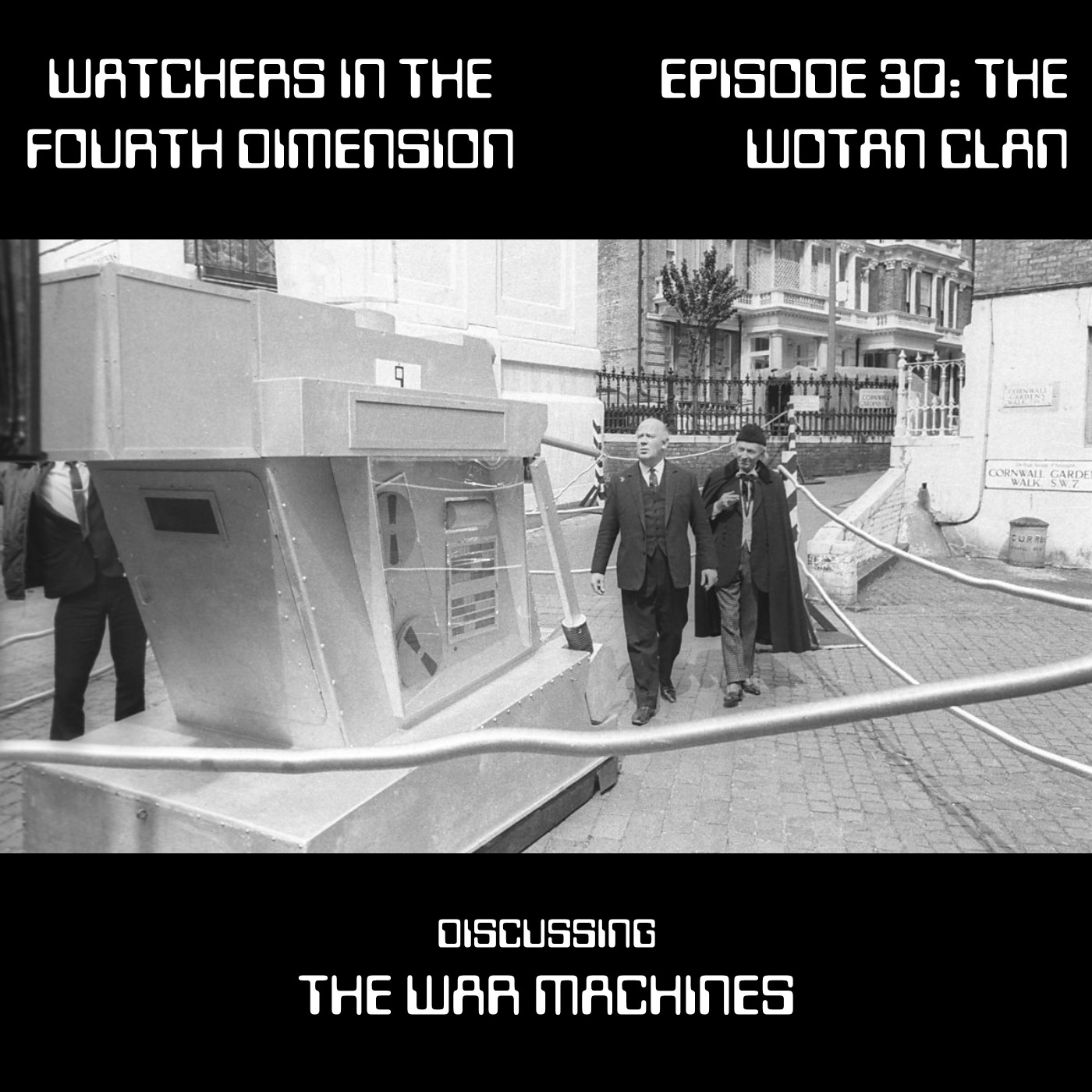 In this episode, "The WOTAN Clan," the team head to contemporary Earth for the first time since Planet of Giants. And this time, the TARDIS crew are full size! All this and more as we tackle The War Machines!
This episode, Julie finds her first directorial snafu, Anthony ponders what WOTAN plans to do once he's taken over, Don writes and recites a bad haiku, and Reilly enthuses over the more modern directing. Everyone is genuinely disappointed about Dodo's departure, which happens just as soon as she starts being a decent companion!
For those who want to watch along with us, this story is available on DVD through either Amazon US (https://amzn.to/3pbzpDv) or Amazon UK (https://amzn.to/3BUEl37). It's also available for streaming on Britbox US (http://www.britbox.com) or Britbox UK (http://www.britbox.co.uk).
Other media mentioned in this episode:
Finally, you can also follow us and interact with us on various forms of social media - Facebook, Instagram, and Twitter. You can also e-mail us at watchers4d@gmail.com. If you're enjoying this podcast, please subscribe to the show, and leave us a rating or review.