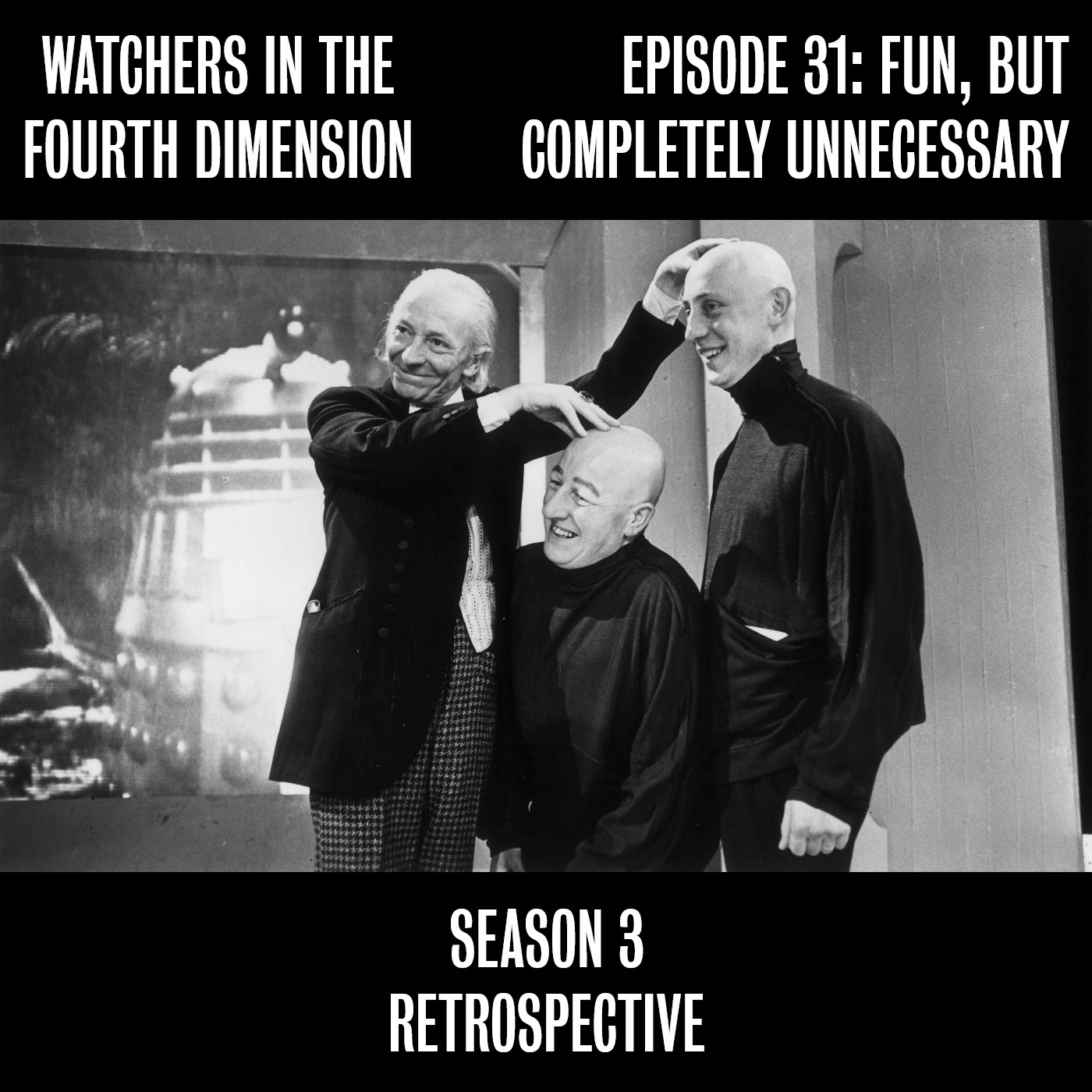 In this episode, "Fun, But Completely Unnecessary," the Watchers crew look back on the ups-and-downs of Season 3, with a series of awards, questions from listeners, and the qualitative data from the last 10 episodes.
This episode, Don talks about how Katarina could have worked as a companion, Anthony flip-flops on a couple of things, Julie praises the women of the show, and Reilly tries his hardest not to keep jabbing at The Gunfighters. The entire crew are united in their praise of two particular stories… but which ones? And how on Earth does Michael Bloomberg get involved in all of this!?!? Well, you'll have to listen to find out! (Obviously – we're not giving you those kinds of spoilers in the blurb!)
Finally, you can also follow us and interact with us on various forms of social media - Facebook, Instagram, and Twitter. You can also e-mail us at watchers4d@gmail.com. If you're enjoying this podcast, please subscribe to the show, and leave us a rating or review.