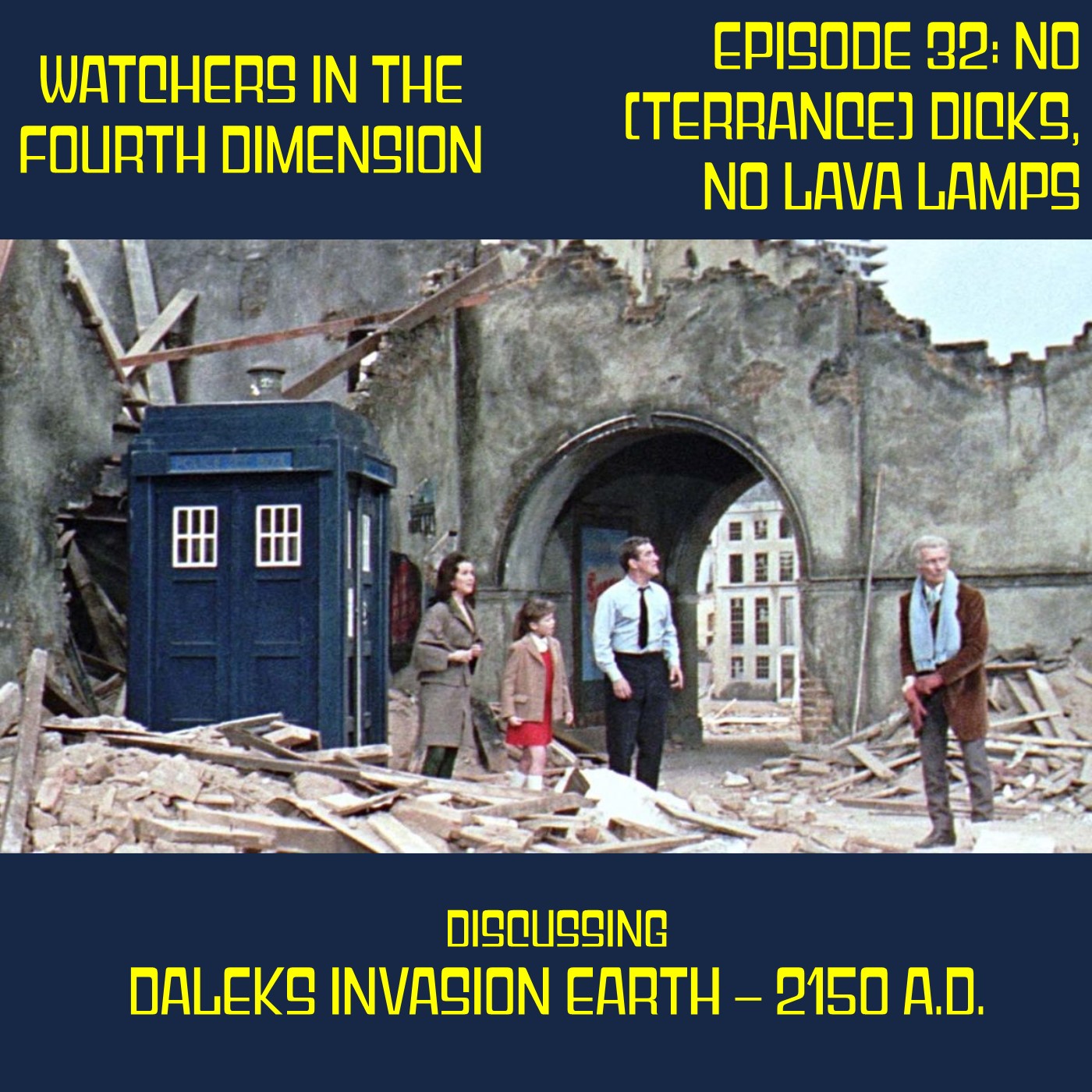 In this episode, "No (Terrance) Dicks, No Lava Lamps" the Watchers crew tread somewhat familiar, yet slightly different ground, as they discuss the second Peter Cushing Dalek movie, Daleks Invasion Earth 2150 A.D.
This episode, Anthony can't resist a final cheeky dig at Richard Martin, Julie talks about the diminishment of the role of women in the film, Don gets excited over the use of fetish gear, and Reilly ponders how Daleks Invasion Earth 2150 B.C.(!) might have worked out. Naturally, the entire team find themselves repeatedly comparing the film to the original TV serial.
For those who want to watch along with us, this film is available on physical media through either Amazon US (https://amzn.to/3n59Z7F) or Amazon UK (https://amzn.to/3BTWU7n). It's also available for streaming on Britbox US (http://www.britbox.com) and Britbox UK (http://www.britbox.co.uk). 
Other media mentioned in this episode:
Finally, you can also follow us and interact with us on various forms of social media - Facebook, Instagram, and Twitter. You can also e-mail us at watchers4d@gmail.com. If you're enjoying this podcast, please subscribe to the show, and leave us a rating or review.