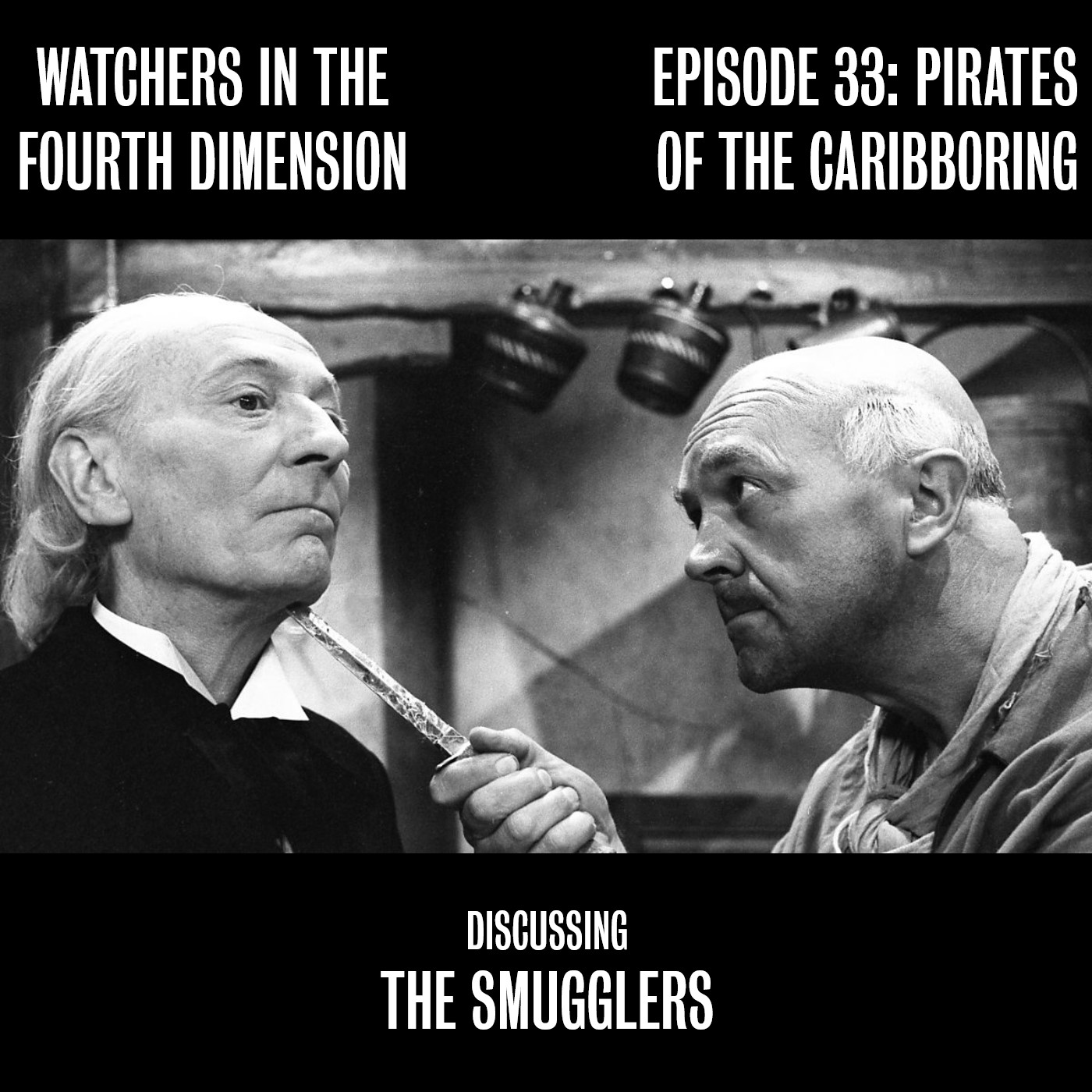 In this episode, "Pirates of the Caribboring" the Watchers kick-start Season 4 with the swashbuckling adventure known only as "The Smugglers." Oh... maybe "swashbuckling" and "adventure" oversells it a bit?
This episode, Anthony talks censorship, Julie gets excited about the shirtless men of the story, Don discusses his least-favourite trope, and Reilly highlights the Doctor's boozing. Spoiler alert: the entire team doesn't find much to enjoy about this story.
For those who want to watch along with us, this story is sadly missing. You can find the missing episodes on narrated audio in The Lost TV Episodes: Collection Two box set through either Amazon US (https://amzn.to/3BT5dAh) or Amazon UK (https://amzn.to/3vlQnzY). If you want to watch the reconstruction, you should Google it – we don't want to be naughty by posting a link to Dailymotion *cough*.
Other media mentioned in this episode:
Finally, you can also follow us and interact with us on various forms of social media - Facebook, Instagram, and Twitter. You can also e-mail us at watchers4d@gmail.com. If you're enjoying this podcast, please subscribe to the show, and leave us a rating or review.