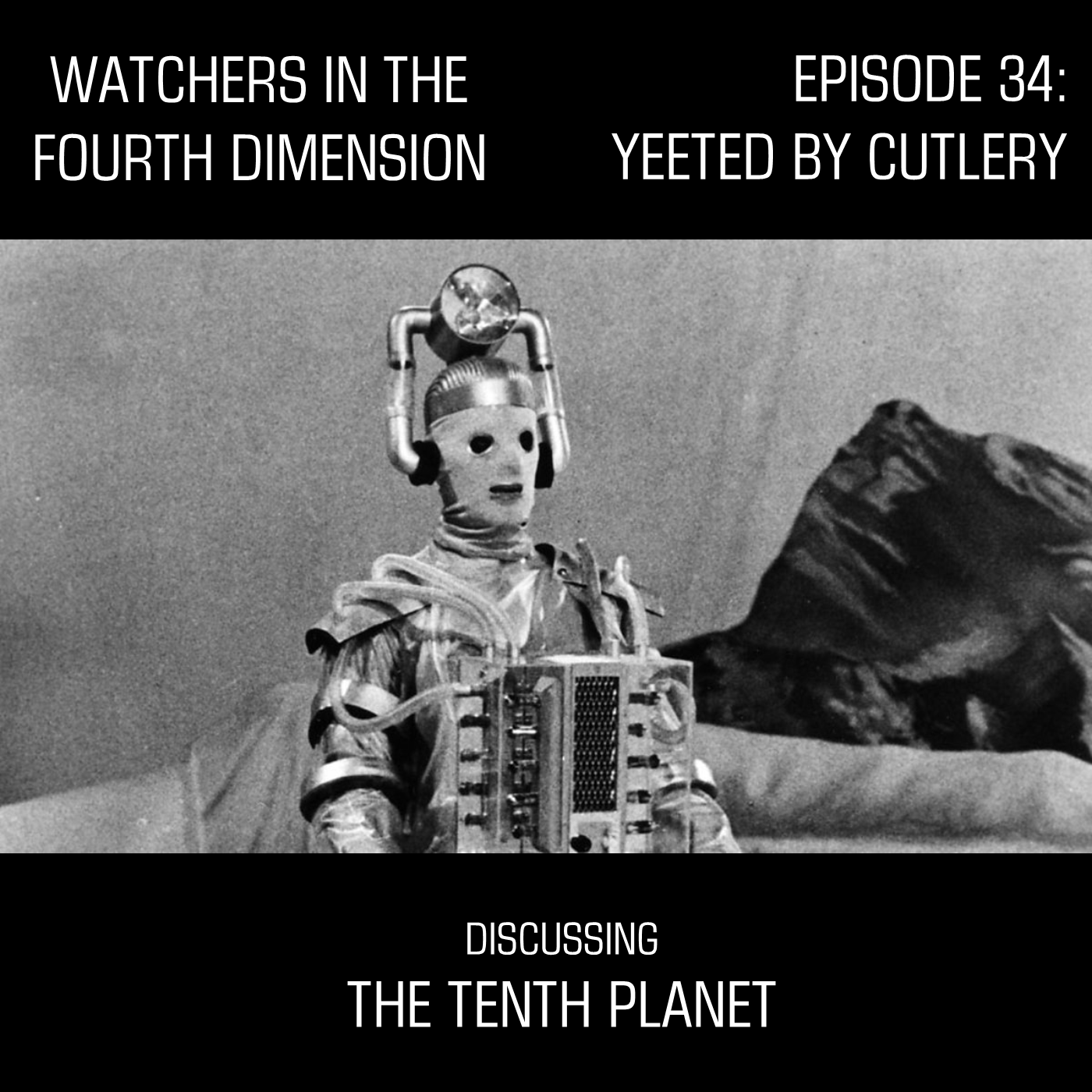 In this episode, "Yeeted by Cutlery" the Watchers say "hello!" to a new favourite monster, meet an overly aggressive American military commander, and bid farewell to the First Doctor - all in the setting of the South Pole. It's time for us to discuss The Tenth Planet!
This episode, Reilly talks about the true threat of the story, Julie discusses the imbalance among the TARDIS crew, Anthony is surprised about an infodump working for once, and Don questions Ben's ability as a military man. The entire team gets excited about the introduction of the Cybermen, and discuss literally everything about them – from their costumes and voices to how they were defeated.
For those who want to watch along with us, this film is available on physical media through either Amazon US (https://amzn.to/3BYXEbl) or Amazon UK (https://amzn.to/3jc7nUz). It's also available for streaming on Britbox US (http://www.britbox.com), but sadly not on its UK equivalent. 
Other media mentioned in this episode:
Finally, you can also follow us and interact with us on various forms of social media - Facebook, Instagram, and Twitter. You can also e-mail us at watchers4d@gmail.com. If you're enjoying this podcast, please subscribe to the show, and leave us a rating or review.