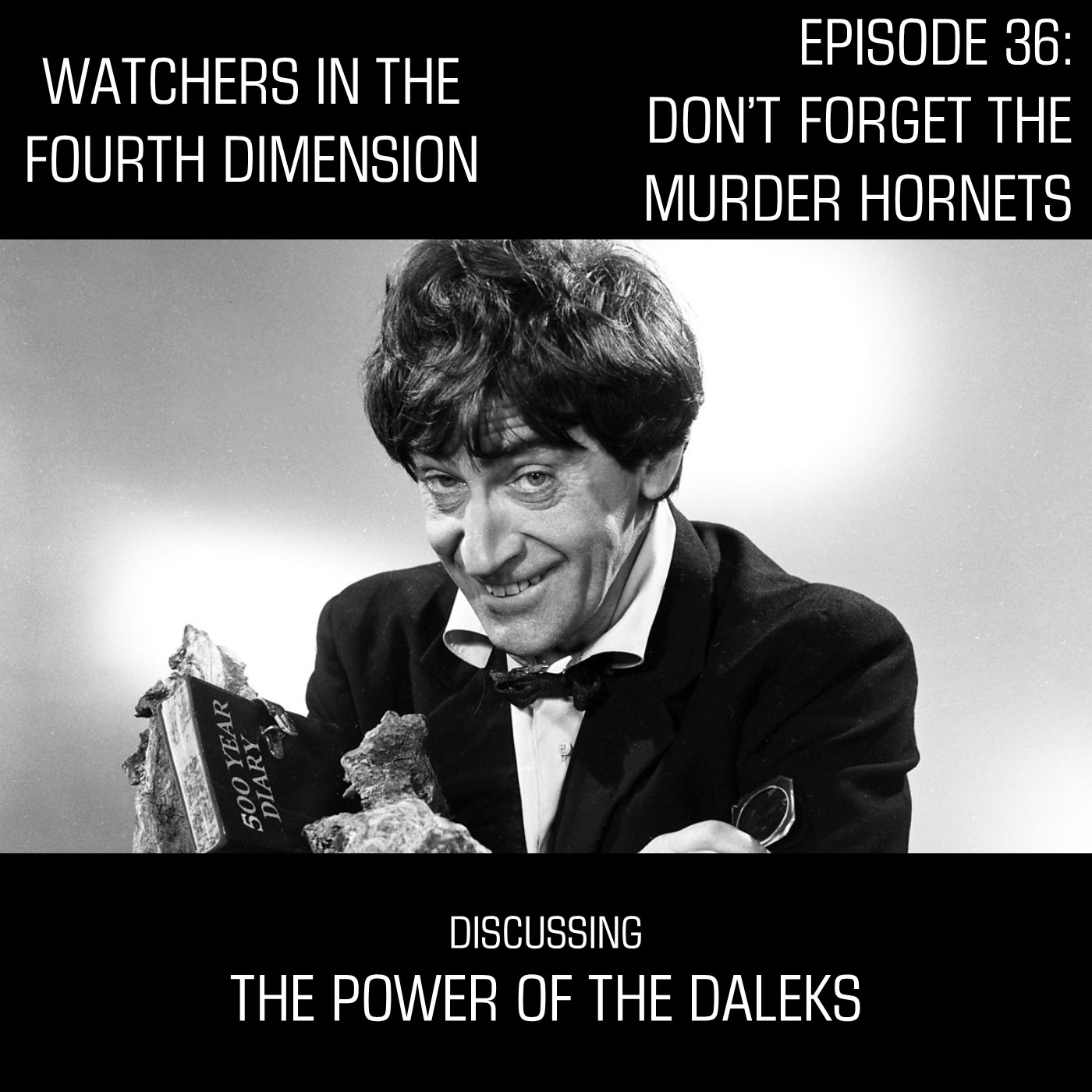 After 35 episodes, The Watchers in the Fourth Dimension move onto the next chapter of Doctor Who, as they head off to the planet Vulcan (no, not that one!) to kick-off the Patrick Troughton era, as the discuss The Power of the Daleks!
During the discussion, Reilly talks about the physicality of Patrick Troughton's acting, Don compares the Daleks to high school girls, Anthony gets metaphysical, and Julie finds herself pleasantly surprised by how Janley's role grows through the story. The entire team talks about the new Doctor's choices in hats (because we're a hat-obsessed podcast).
If you want to watch along with us, the animated version of this story is available on DVD and Blu-Ray, and can be picked up on Amazon US (https://amzn.to/3pgKt25) or Amazon UK (https://amzn.to/2YZ9ZxM). A version with enhanced animation is also available through both Amazon US (https://amzn.to/3DYQ1SP) and Amazon UK (https://amzn.to/3jjscgW).
Other media mentioned in this episode:
Finally, you can also follow us and interact with us on various forms of social media - Facebook, Instagram, and Twitter. You can also e-mail us at watchers4d@gmail.com. If you're enjoying this podcast, please subscribe to the show, and leave us a rating or review.