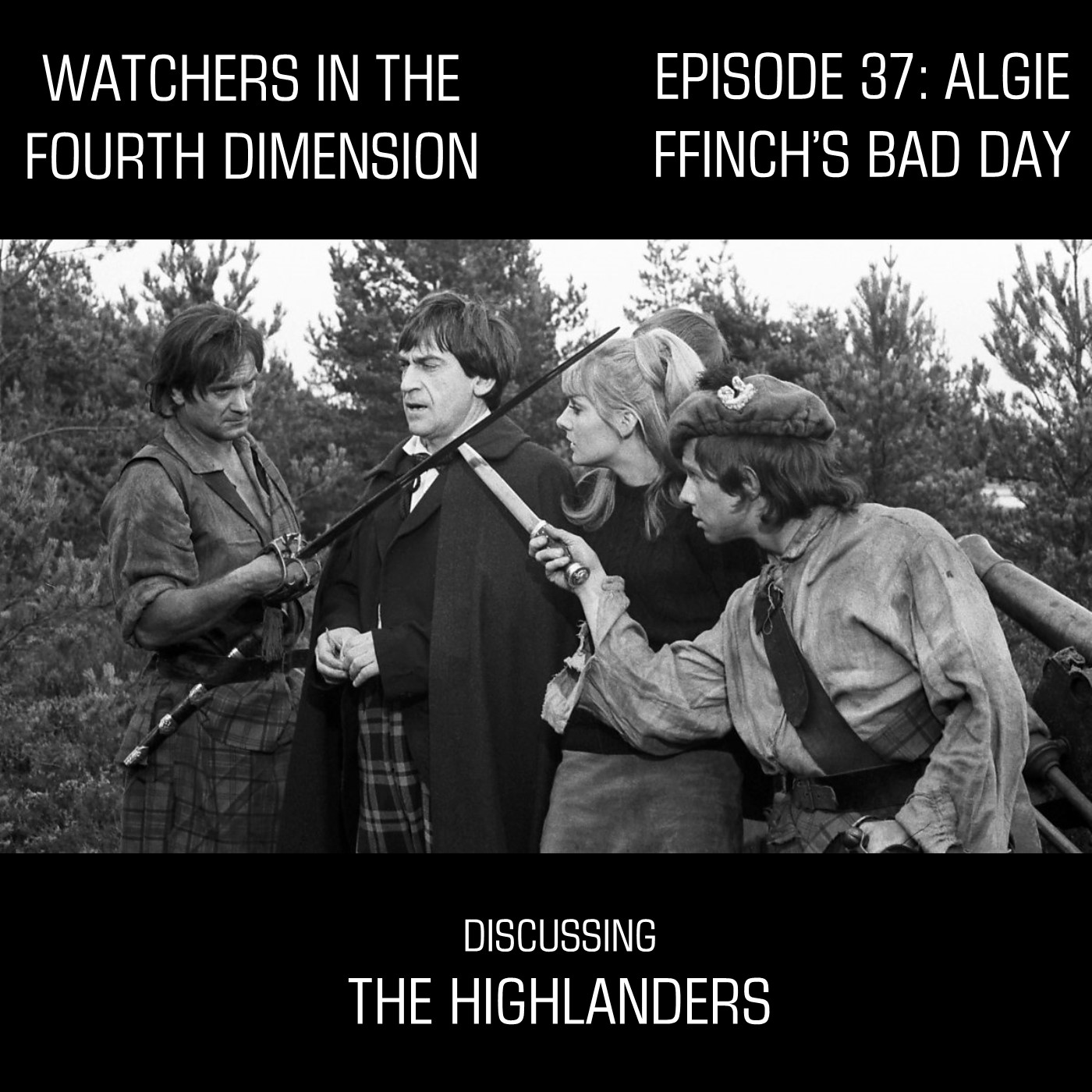 Moving full steam ahead with the Patrick Troughton era, the intrepid Watchers in the Fourth Dimension head to what could seems like the set of Outlander, as they discuss what is the last "pure" historical adventure for quite a long time – it's The Highlanders!
During the discussion, Don finds himself concerned over Ben's lack of safe firearm handling, Reilly makes what is probably the first (and also probably last) ever comparison between The Highlanders and Martin Scorsese's Casino, Anthony talks about how crazy the new Doctor is in this story, and Julie talks Jacobite history. The entire crew, of course, discusses hats (no surprise there – we have proclaimed ourselves as the most hat-friendly Doctor Who podcast).
For those who want to watch along with us, this story is sadly missing. You can find the missing episodes on narrated audio in The Lost TV Episodes: Collection Three box set through either Amazon US (https://amzn.to/3lXuGTC) or Amazon UK (https://amzn.to/3lTK5Et). If you want to watch the reconstruction, you should Google it – we don't want to be naughty by posting a link to Dailymotion *wink*.
Other media mentioned in this episode:
Finally, you can also follow us and interact with us on various forms of social media - Facebook, Instagram, and Twitter. You can also e-mail us at watchers4d@gmail.com. If you're enjoying this podcast, please subscribe to the show, and leave us a rating or review.