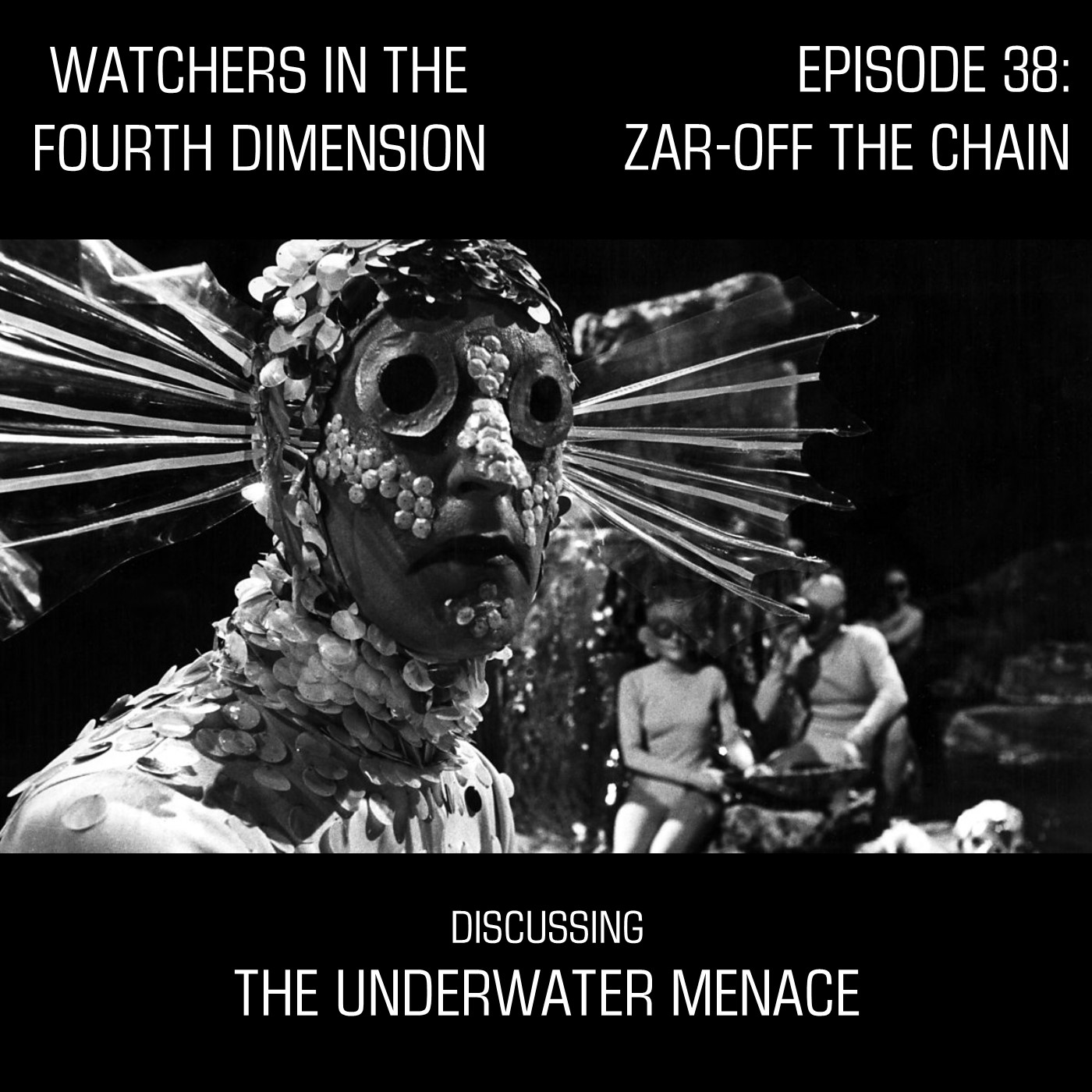 The Watchers in the Fourth Dimension discuss mad scientists, fish people, and everyone's new favourite companion (or is that favourite new companion?), as they tackle one of the most-maligned stories of the black and white era - The Underwater Menace!
Over the course of the episode, Don talks about the horror elements of the story, Reilly discusses Professor Zaroff's worst work day ever, Anthony has some sound issues and sounds like he's recording from the lost city of Atlantis (rather than his usual location of Atlanta!), and Julie praises the new Doctor's ethics. Unsurprisingly, the entire crew spends some time discussing whether or not Professor Zaroff was really intelligent or really stupid (regardless of his levels of craziness).
If you want to watch along with us, half of this story is sadly missing. However, the BBC have released the surviving episodes on DVD, along with somewhat lackluster reconstructions of the two missing episodes, and you can acquire it through either Amazon US (https://amzn.to/2Z1YvKt) or Amazon UK (https://amzn.to/3lTWI2s). If you want to find the superior Loose Cannon recons, we suggest that you use Google to find them – we don't want to get into trouble for directly linking to them on Dailymotion *wink*
Other media mentioned in this episode:
Finally, you can also follow us and interact with us on various forms of social media - Facebook, Instagram, and Twitter. You can also e-mail us at watchers4d@gmail.com. If you're enjoying this podcast, please subscribe to the show, and leave us a rating or review.