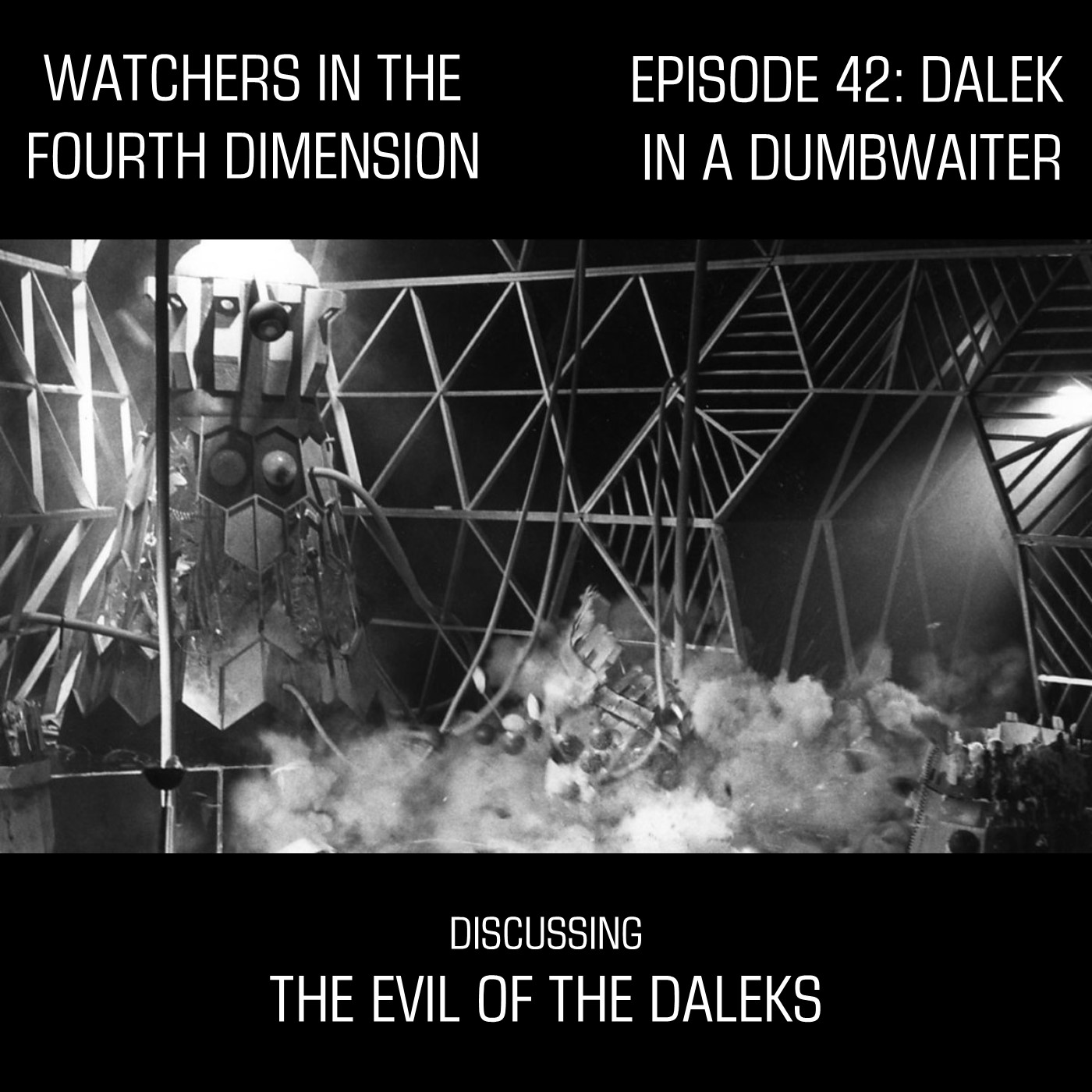 Antiques! Alchemy! Time travel! Daleks! David Whitaker! What could possibly go wrong for The Evil of the Daleks! It's another missing story – but is it a lost classic, or just a needlessly padded 7-parter? Listen along to hear what we decide.
Over the course of the episode, Reilly volunteers to voice Kemel in Big Finish, Julie finds herself delighted by the conflict between Jamie and the Doctor, Anthony fixates on alchemy, and Don laments how the story title completely ruins the surprise of the Daleks. The whole team ponders an alternative, much darker (but still humourous) exit for Ben and Polly. 
If you want to watch along with us, this story is sadly mostly missing. The surviving episode is available as part of the Lost in Time DVD set, available through Amazon US (https://amzn.to/3pea8s9) and Amazon UK (https://amzn.to/3pmd2em). You can listen to the soundtracks of the missing episodes as part of The Lost TV Episodes: Collection 4 CD set, also available through Amazon US (https://amzn.to/3DVuFWx) and Amazon UK (https://amzn.to/3G2HeRN). We all watched the reconstruction for the missing episodes, but we wouldn't want to be naughty and link to Dailymotion *cough*
Other media mentioned in this episode:
Finally, you can also follow us and interact with us on various forms of social media - Facebook, Instagram, and Twitter. You can also e-mail us at watchers4d@gmail.com. If you're enjoying this podcast, please subscribe to the show, and leave us a rating or review.