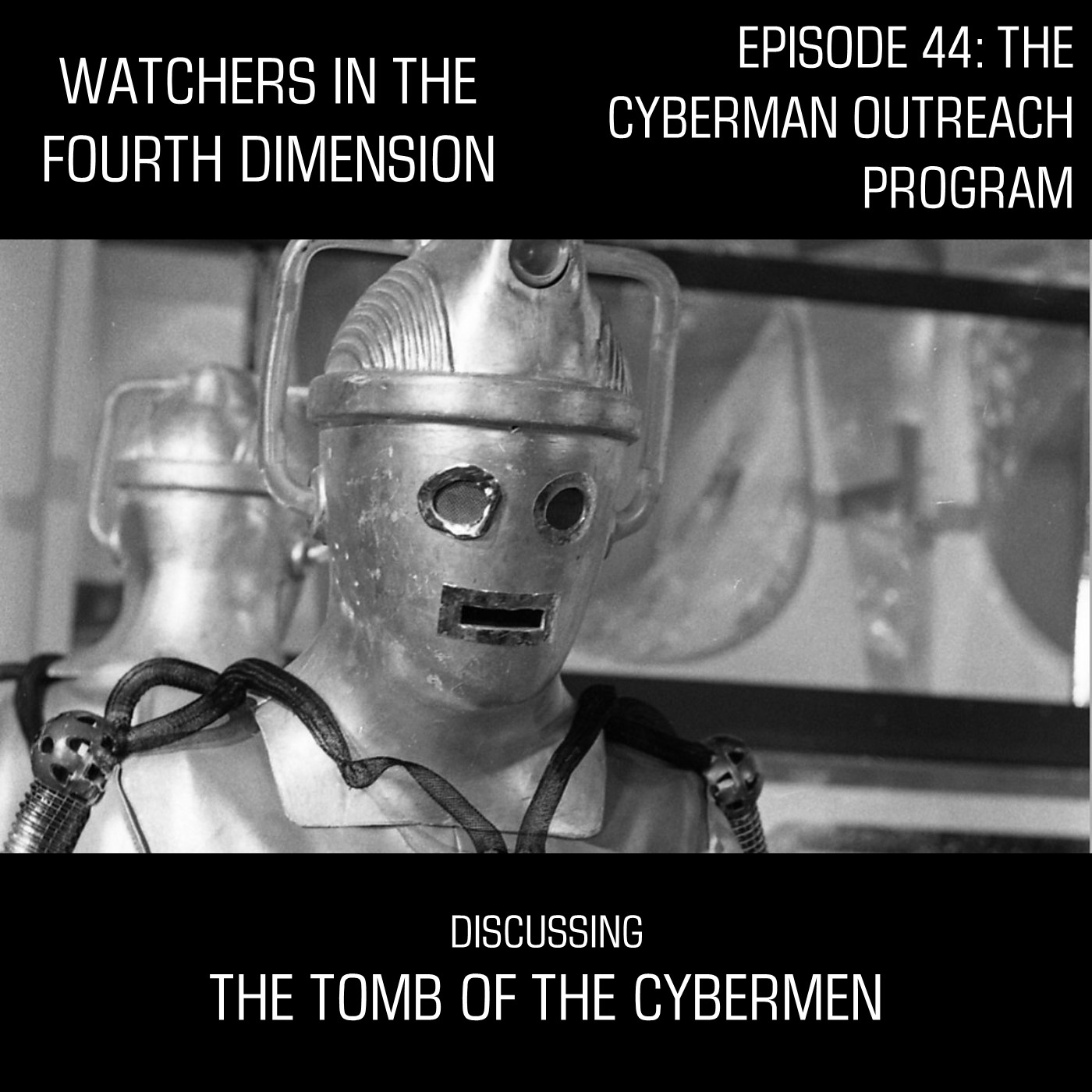 After a brief diversion in the shape of our Dragon Con panel, we are BACK to continue our journey through all of Doctor Who as we get started with Season 5 of the show. This episode, we discuss a story where our heroes get drawn into a remake of The Mummy starring a rag-tag group of archaeologists, some logicians, and the Cybermen… it's The Tomb of the Cybermen!
Over the course of the episode, Julie praises Victoria's characterisation, Anthony's mind goes to the gutter, Reilly ponders whether the Scrubbing Bubbles brand is part of a Cyberman plot, and Don discusses the inferiority complex of the Brotherhood of Logicians. The whole team questions the archaeological method on display in this story and whether it was sensible in any way, shape, or form.
For those of you who want to watch this along with us, this story is available on DVD as a standalone release through Amazon US (https://amzn.to/3C1jdbx), or as part of the Revisitations 3 box set through Amazon UK (https://amzn.to/2ZahAtP). It's also available for streaming on Britbox US (http://www.britbox.com) and Britbox UK (http://www.britbox.co.uk).
Other media mentioned in this episode:
Finally, you can also follow us and interact with us on various forms of social media - Facebook, Instagram, and Twitter. You can also e-mail us at watchers4d@gmail.com. If you're enjoying this podcast, please subscribe to the show, and leave us a rating or review.