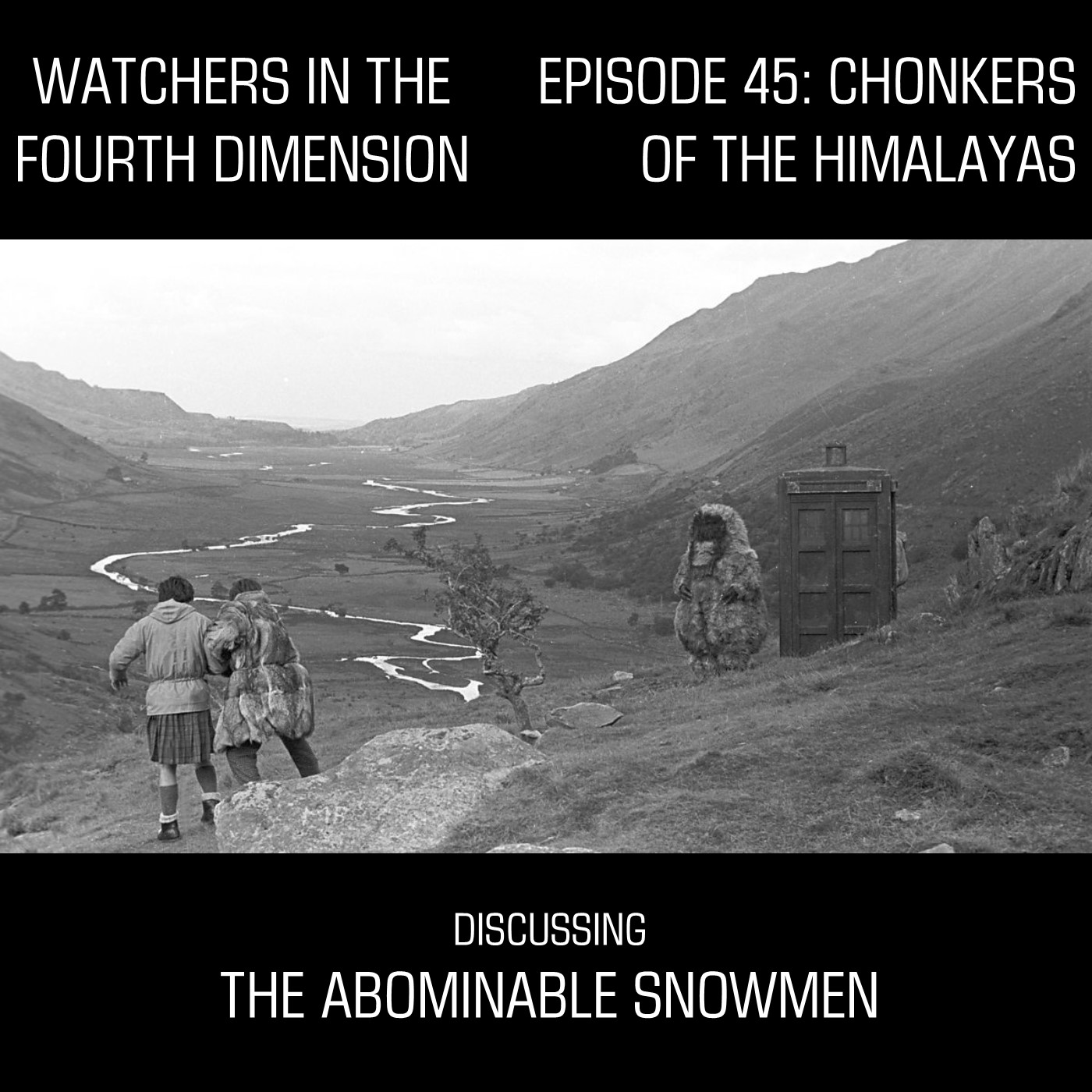 Moving further into the show's famous "base under siege" season, we discuss The Abominable Snowmen – a story in which a Lovecraftian disembodied intelligence utilizes some #THICC robot Yeti to carry out its nefarious plan for World domination! 
Over the course of our discussion, Reilly praises the proactive role of Victoria in this story, Anthony expresses a desire for a TARDIS band, Julie declares her appreciation for the familial relationship between Jamie and Victoria, and Don talks about the complete lack of introspection on the part of the Monks. The whole crew find themselves debating the intricacies of how the relationship between the Yeti and their control spheres.
For those of you who want to watch this along with us, this story is mostly missing. The surviving episode can be found as part of the Lost in Time box set, which is available through Amazon US (https://amzn.to/3pea8s9) and Amazon UK (https://amzn.to/3pmd2em). The soundtracks of the missing episodes can be found as part of The Lost TV Episodes Collection 4, also available through Amazon US (https://amzn.to/3DVuFWx) and Amazon UK (https://amzn.to/3G2HeRN). For those who prefer recons, we don't want to get in trouble by linking directly, but they can be found by searching on Dailymotion…
Other media mentioned in this episode:
Finally, you can also follow us and interact with us on various forms of social media - Facebook, Instagram, and Twitter. You can also e-mail us at watchers4d@gmail.com. If you're enjoying this podcast, please subscribe to the show, and leave us a rating or review.