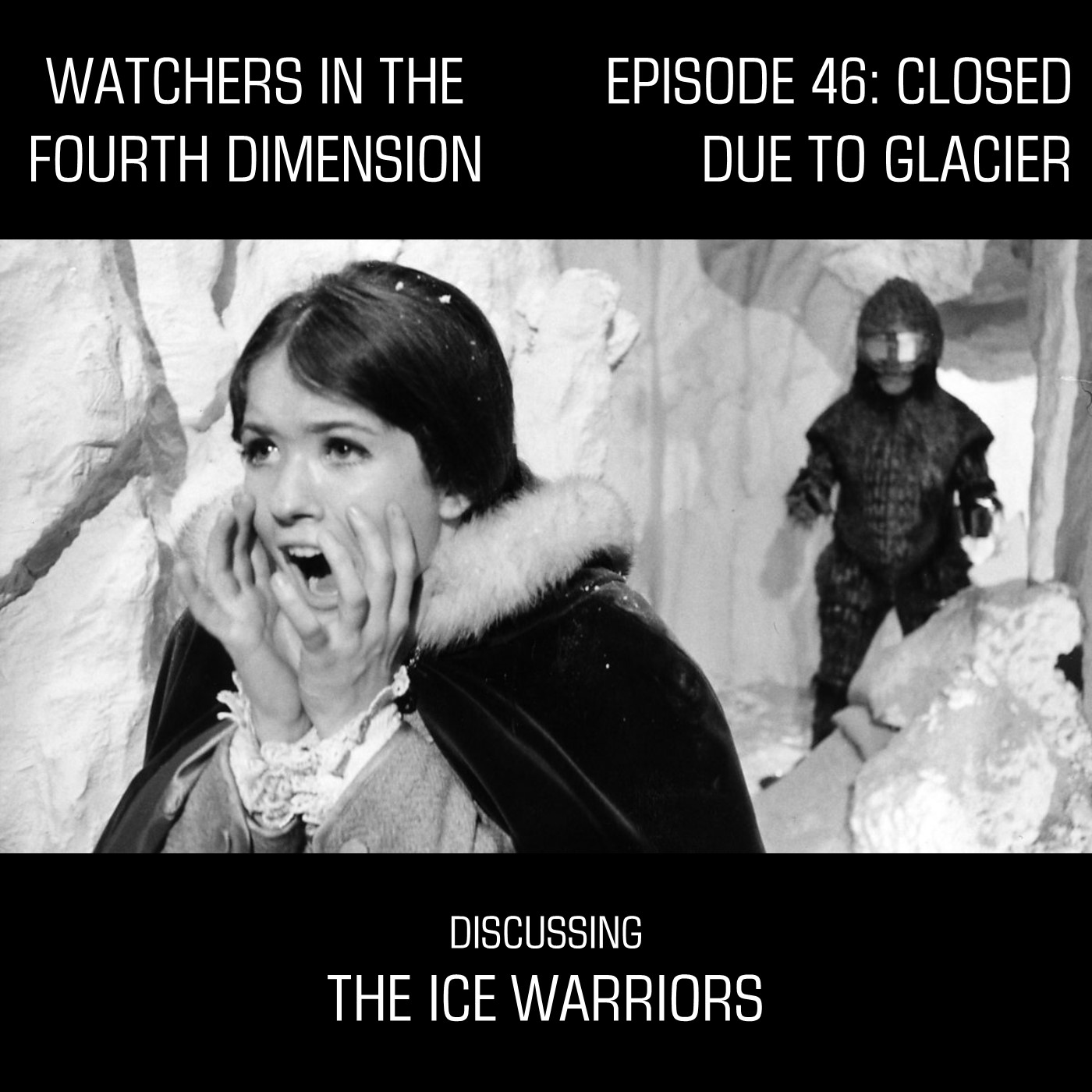 This episode, the Watchers in the Fourth Dimension ask themselves "oven mitt or lego hand?" as something is stirring in the ice… in the latest of these seemingly never ending "base under siege" stories, it's The Ice Warriors!
Over the course of our discussion, Reilly discusses the size of the Ice Warriors' hips and the cold-blooded nature of reptiles, Anthony criticizes the animation style for episodes 3 and 4, Julie praises the costume design in the story, and Don questions the naming of the titular aliens. The entire team discusses the experience of having to work for a bad boss (like Clent) – we've all been there!
For those of you who want to watch this along with us, this story is available on DVD (with the missing episodes animated) through both Amazon US (https://amzn.to/2Z5nWL9) and Amazon UK (https://amzn.to/3jgBlXh). Sadly, this one doesn't seem to be available for streaming at this time.
Other media mentioned in this episode:
Finally, you can also follow us and interact with us on various forms of social media - Facebook, Instagram, and Twitter. You can also e-mail us at watchers4d@gmail.com. If you're enjoying this podcast, please subscribe to the show, and leave us a rating or review.