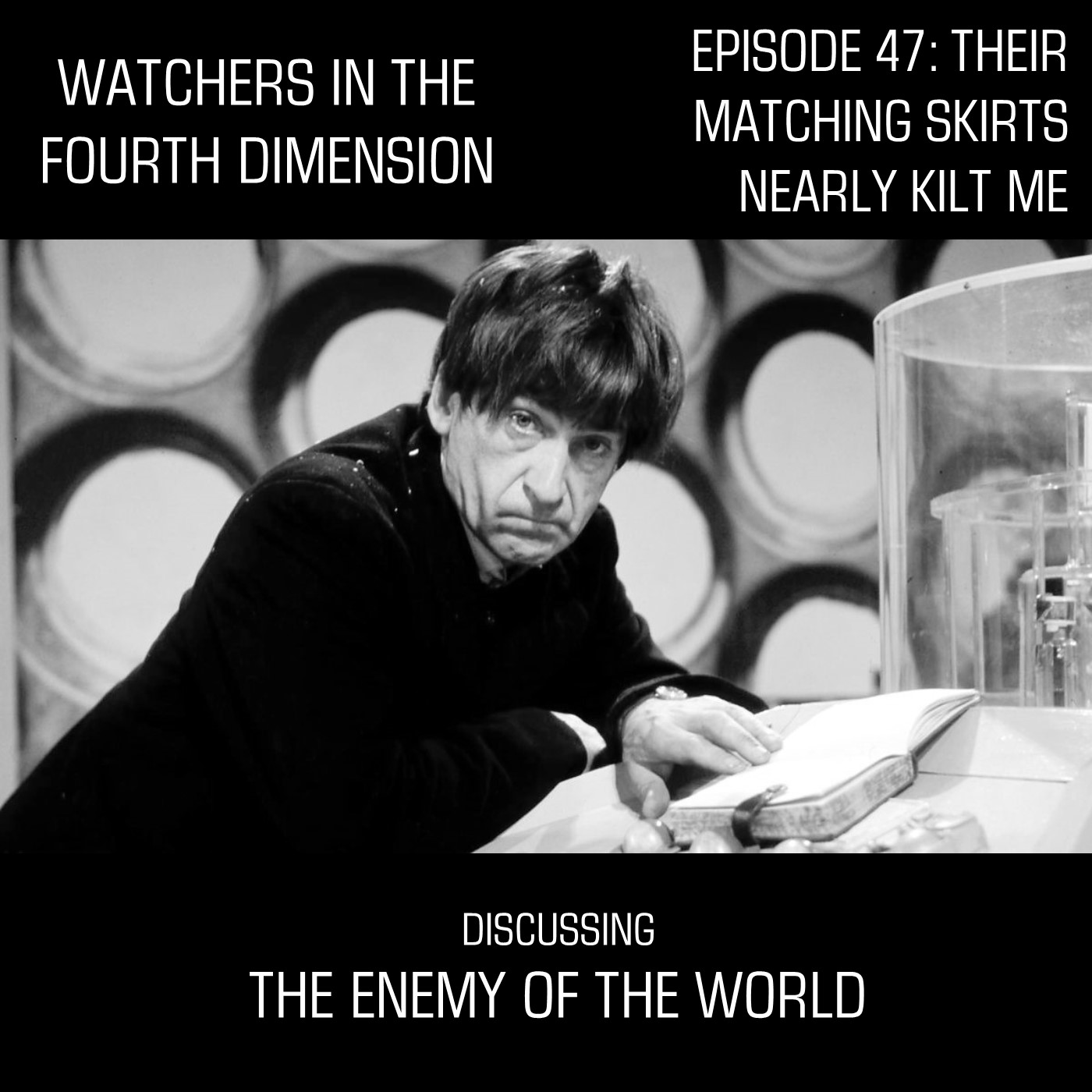 This episode, the Watchers in the Fourth Dimension are travelling back to 2018 – where an egotistical and nefarious world leader is trying to stockpile power through increasingly subversive acts of tyranny. No, it's not real life – it's the Doctor Who serial The Enemy of the World, and the world leader in question is Salamander, the doppelganger of our own hero, The Doctor!
Over the course of the discussion, Anthony does some terrible impressions of the Doctor doing terrible impressions of Salamander, Don expresses his desire for Griffin the Chef to join the TARDIS full-time, Reilly talks about the use of rear projection to show the increased budget, and Julie heaps praise on the strong female characters. The entire team discusses the type of relationship that Jamie and Victoria may actually have.
For those of you who want to watch this along with us, this story is available on DVD through both Amazon US (https://amzn.to/3plmheQ) and Amazon UK (https://amzn.to/3nbOgen). It is also available to stream on both BritBox US (http://www.britbox.com) and BritBox UK (http://www.britbox.co.uk).
Other media mentioned in this episode:
Finally, you can also follow us and interact with us on various forms of social media - Facebook, Instagram, and Twitter. You can also e-mail us at watchers4d@gmail.com. If you're enjoying this podcast, please subscribe to the show, and leave us a rating or review.