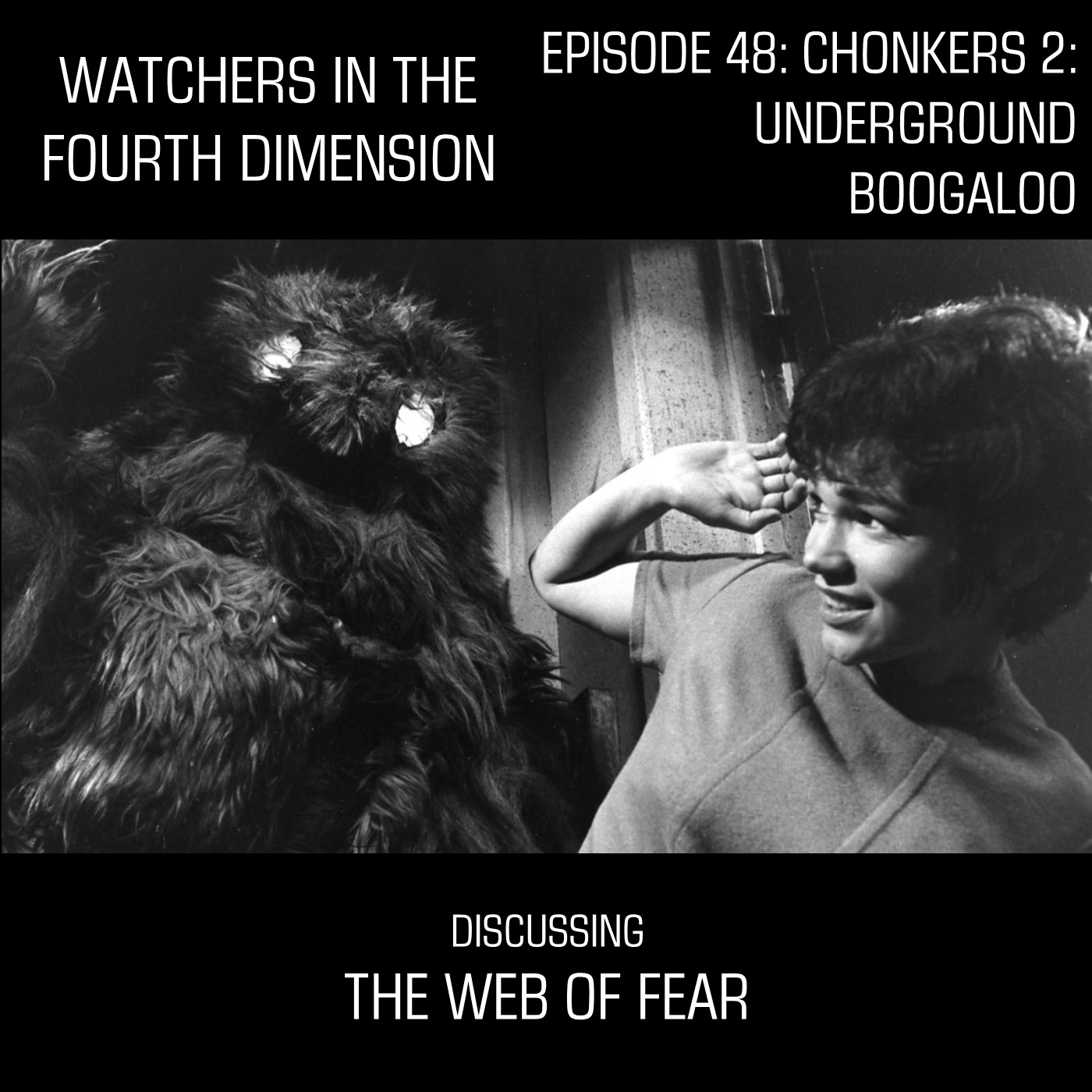 This episode, the Watchers in the Fourth Dimension face off against the villainy of the Great Intelligence, the Yeti, and the powers-that-be at the London Underground! It can only be the return of everyone's favourite chonkers and the introduction of a Doctor Who legend in the once-lost-now-(mostly)-found story that is The Web of Fear!
Over the course of our discussion, Don underestimates the therapeutic power of making tea, Julie expresses a rare enjoyment of Private Evans (someone, somewhere had to like that character), Reilly ponders whether there might have been a better tool for the Great Intelligence than the Yeti, and Anthony talks about Welsh teeth (again). The entire crew discusses the best example to date of a Doctor Who ramping up the tension through an atmosphere of claustrophobia and paranoia.
For those of you who want to watch this along with us, this story is available on DVD (with the missing episode as a reconstruction) through both Amazon US (https://amzn.to/3G5xXs3) and Amazon UK (https://amzn.to/3lYGGoc). There is also a newer version with the missing episode animated is available through Amazon US (https://amzn.to/3aSQbP90) and Amazon UK (https://amzn.to/3AUnCvj). This story is also available to stream through both BritBox US (http://www.britbox.com) and BritBox UK (http://www.britbox.co.uk).
Other media mentioned in this episode:
Finally, you can also follow us and interact with us on various forms of social media - Facebook, Instagram, and Twitter. You can also e-mail us at watchers4d@gmail.com. If you're enjoying this podcast, please subscribe to the show, and leave us a rating or review.