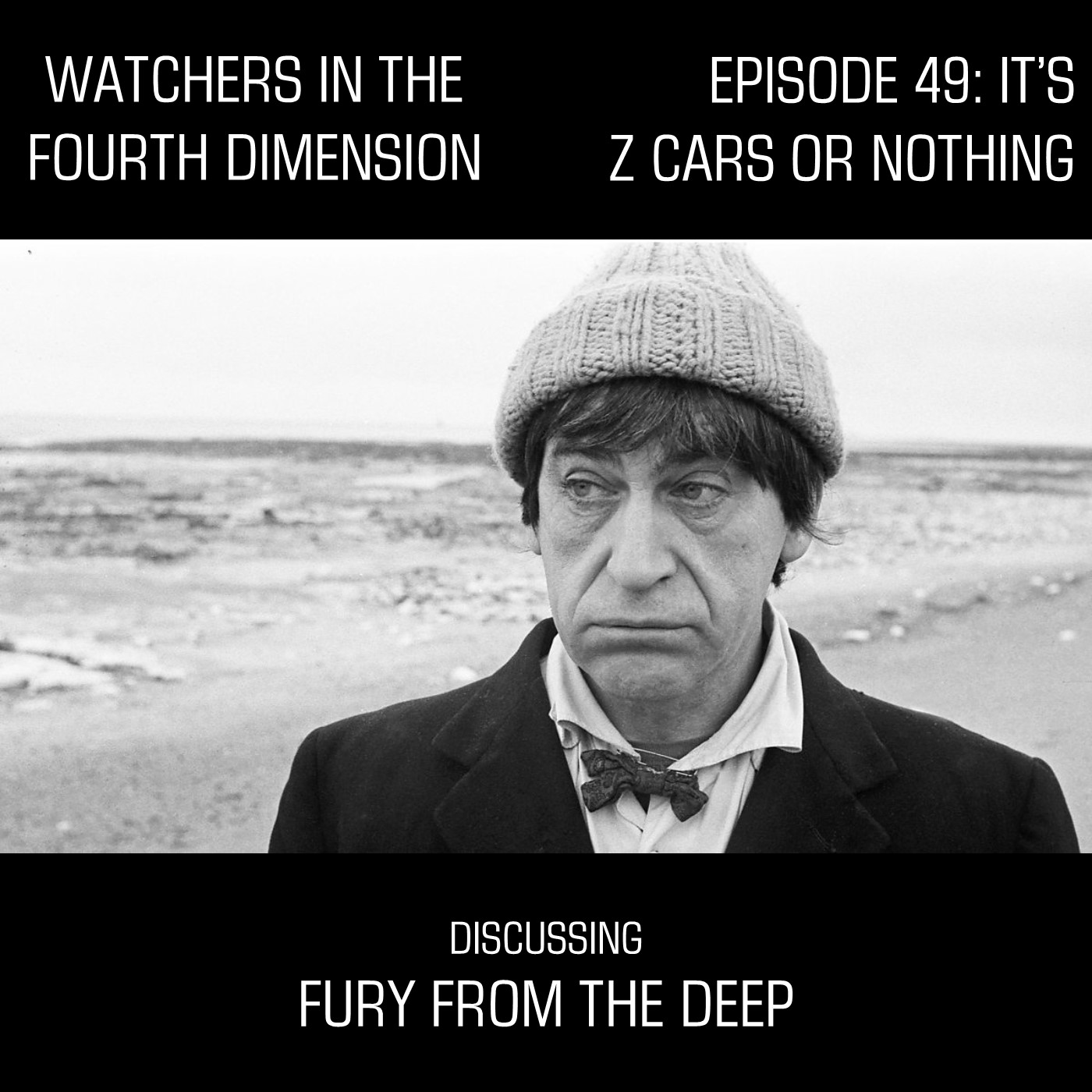 This episode, the Watchers in the Fourth Dimension struggle to hide their sniggers as the Doctor, Jamie, and Victoria face off against some evil weed and its calming effect on people as it tries to take over Earth! It may sound like Reefer Madness, but it's actually the (sadly) missing story Fury from the Deep!
Over the course of our discussion, Anthony relentlessly makes weed jokes, Julie ponders the seaweed's relationship with its foam, Reilly laments the poor characterization of Victoria across her run on the show, and Don complains repeatedly about Robson. The whole crew discuss the tropes that are repeated through the entire season – including the legendary BBC foam machine.
For those of you who want to watch this along with us, this story is sadly missing, but there is a full animation available through both Amazon US (https://amzn.to/3nfFRqr) and Amazon UK (https://amzn.to/3C3xSmk). Sadly, this is story is not yet available to stream.
Other media mentioned in this episode:
Finally, you can also follow us and interact with us on various forms of social media - Facebook, Instagram, and Twitter. You can also e-mail us at watchers4d@gmail.com. If you're enjoying this podcast, please subscribe to the show, and leave us a rating or review.