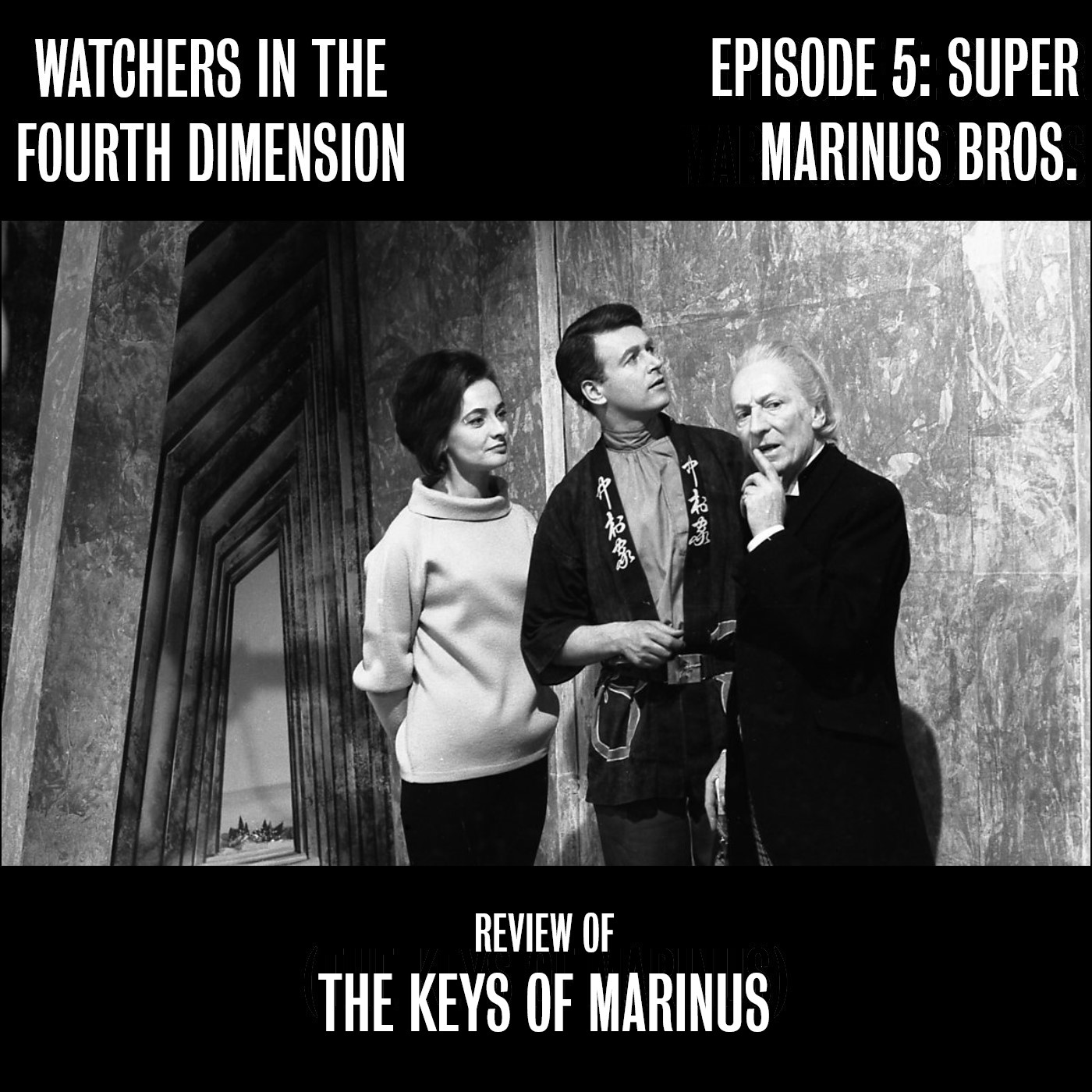 Do the TARDIS crew have what it takes to save the Planet Marinus?
They'll have to think fast and move even faster to complete this quest! The Keys of Marinus are being hunted by the evil Voord tribe of fetishists. It's up to the Doctor and friends to gather them before they fall into the clutches of Yartek, leader of the Voord, before time runs out. But it won't be easy. To get to the keys, they'll have to cross acid seas, survive screaming jungles, avoid bottomless pits, fight off ice soldiers, and a host of cunning traps that only a deranged hermit can devise. It's another non-stop adventure from the SUPER MARINUS BROS.!
For those who want to watch along with us, you can find this story on DVD from either Amazon US (https://amzn.to/3AOcb8B), or Amazon UK (https://amzn.to/3aKZPU6). If you prefer to stream, you can find this story through Britbox in both the US (http://www.britbox.com) and the UK (http://www.britbox.co.uk)
Finally, you can also follow us and interact with us on various forms of social media – Facebook, Instagram, and Twitter. If you're enjoying this podcast, please leave us a review on your preferred podcasting app.