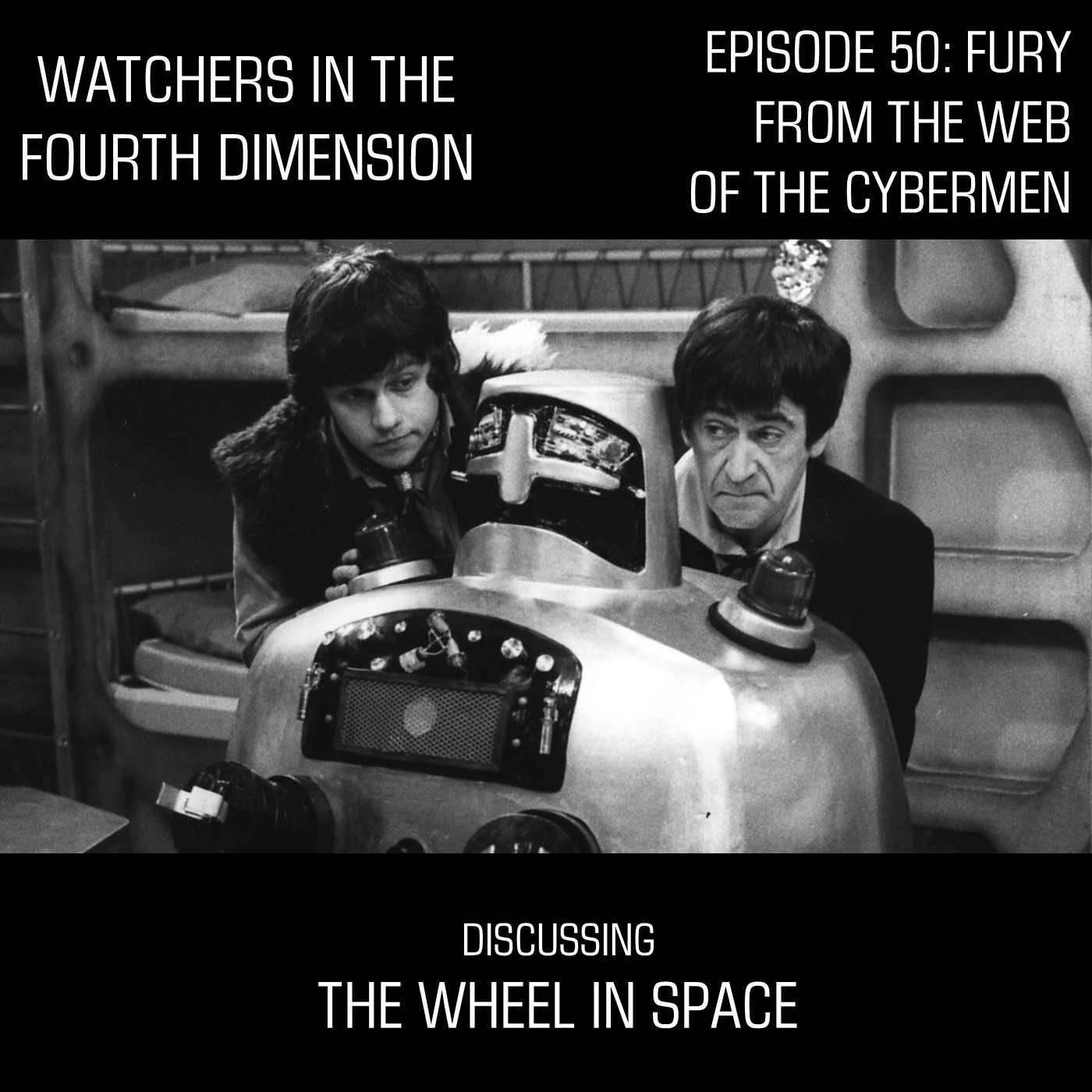 This episode, the Watchers in the Fourth Dimension enter battle against the tropes that have come to be persistent through all of Season 5, as the TARDIS crew take on the Cybermen in their most bizarre plan yet. As you may have guessed, we spend this episode discussing the season finale of Season 5 – The Wheel in Space!
Over the course of our discussion, Anthony wonders whether the plotline for this story was put together on the back of an envelope, Don questions whether the Cyberplanner is actively working against the Cybermen, Julie praises the quality of Loose Cannon's CGI work, and Reilly ponders whether the Doctor was actually concussed for almost the entire story. The entire team discusses the horrors of the barely-mentioned society that this story is set around, among hints of brainwashing.
For those of you who want to watch this along with us, this story is sadly missing – the existing episodes are available as part of the Lost in Time DVD boxset through Amazon US (https://amzn.to/3pea8s9) and Amazon UK (https://amzn.to/3pmd2em). The audio of the missing episodes is available as part of The Lost Episodes: Collection Five CD boxset, available Amazon US (https://amzn.to/3jl0H6p) and Amazon UK (https://amzn.to/3G7gq31). This is story is available to stream through Britbox US (http://www.britbox.com) and Britbox UK (http://www.britbox.co.uk), complete with reconstructions of the missing episodes. There is also a superior reconstruction out on the internet, courtesy of Loose Cannon (we don't want to risk being told off for linking directly to those, but Google is your friend!)
Other media mentioned in this episode:
Finally, you can also follow us and interact with us on various forms of social media - Facebook, Instagram, and Twitter. You can also e-mail us at watchers4d@gmail.com. If you're enjoying this podcast, please subscribe to the show, and leave us a rating or review.