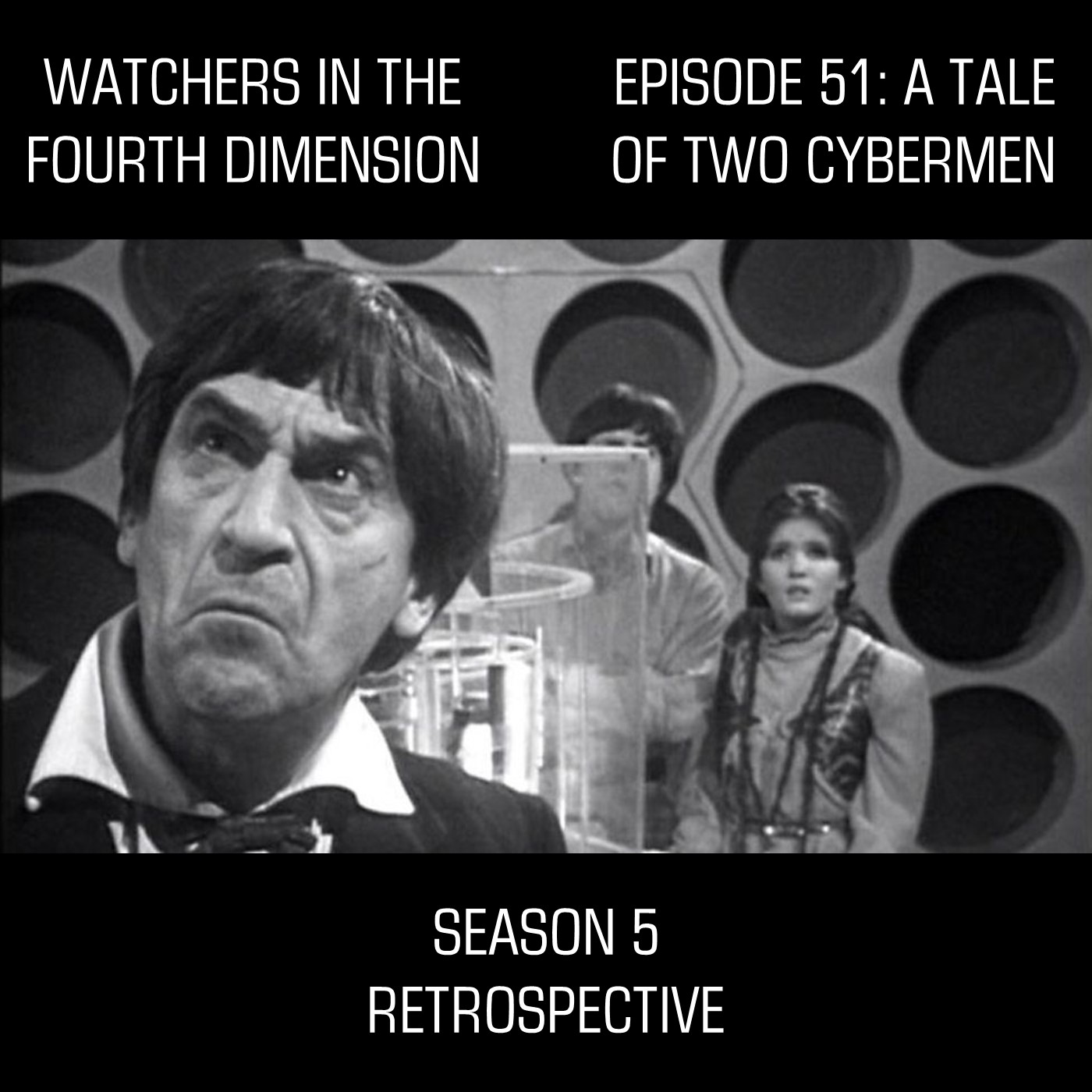 This episode, the Watchers in the Fourth Dimension look back at seven stories of monsters, bases under siege, bad bosses, and evil doppelgangers, as they recap their journey through Season 5, picking out the best and worsts of the season!
Over the course of our discussion, Julie surprises everyone with her choice of best lead actor, Don questions the greatness of "The Great Intelligence," Reilly gives some love to Fariah, and Anthony talks about the huge gulf in quality between the two Cybermen stories of the season. The entire team tries to think of whether the season could have worked better if the stories had been in a better order.
Other media mentioned in this episode:
Finally, you can also follow us and interact with us on various forms of social media - Facebook, Instagram, and Twitter. You can also e-mail us at watchers4d@gmail.com. If you're enjoying this podcast, please subscribe to the show, and leave us a rating or review.