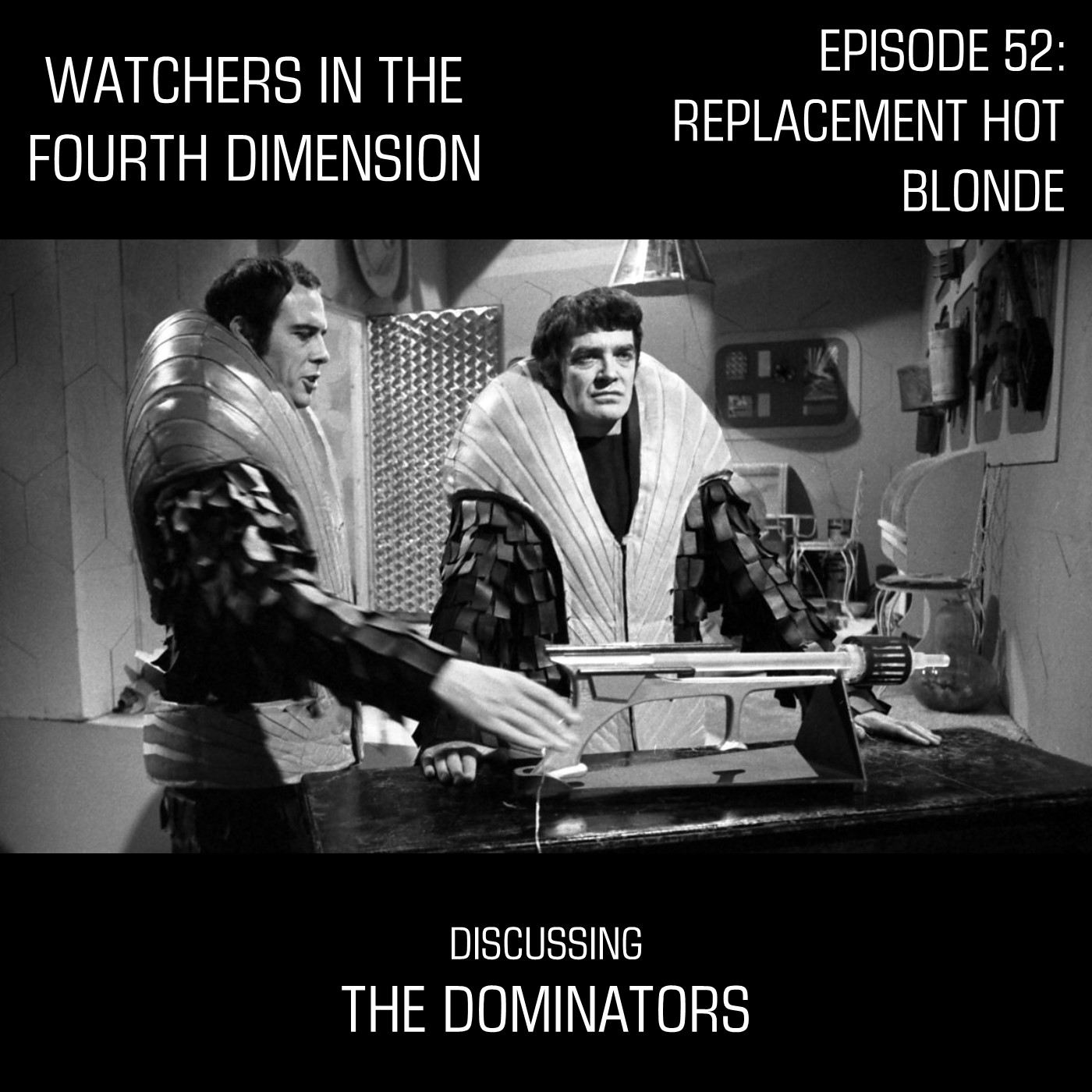 This episode, the Watchers in the Fourth Dimension kick off Season 6 of Doctor Who with a more of a whimper than a bang, as they tackle a story that involves two hostile turtles as they seek to dominate an entire planet of hippies and turn it into a radioactive ball of lava. It's that rather misjudged attempt at satire, known only as The Dominators…
Over the course of our discussion, Don questions the impact of this story on the reputation of the Dominators themselves, Anthony talks about the homogeny of the Dulcians, Julie focuses in on Jamie's kilt (as usual), and Reilly finds a way to draw a parallel between this story and horror movies! The entire crew question some of the costuming choices, and wonder what was going on with the costume designer…
For those of you who want to watch this along with us, this story is available on DVD through both Amazon US (https://amzn.to/3EabMze) and Amazon UK (https://amzn.to/3vHgBNt). This is story is also available to stream through Britbox US (http://www.britbox.com) and Britbox UK (http://www.britbox.co.uk).
Other media mentioned in this episode:
Finally, you can also follow us and interact with us on various forms of social media - Facebook, Instagram, and Twitter. You can also e-mail us at watchers4d@gmail.com. If you're enjoying this podcast, please subscribe to the show, and leave us a rating or review.