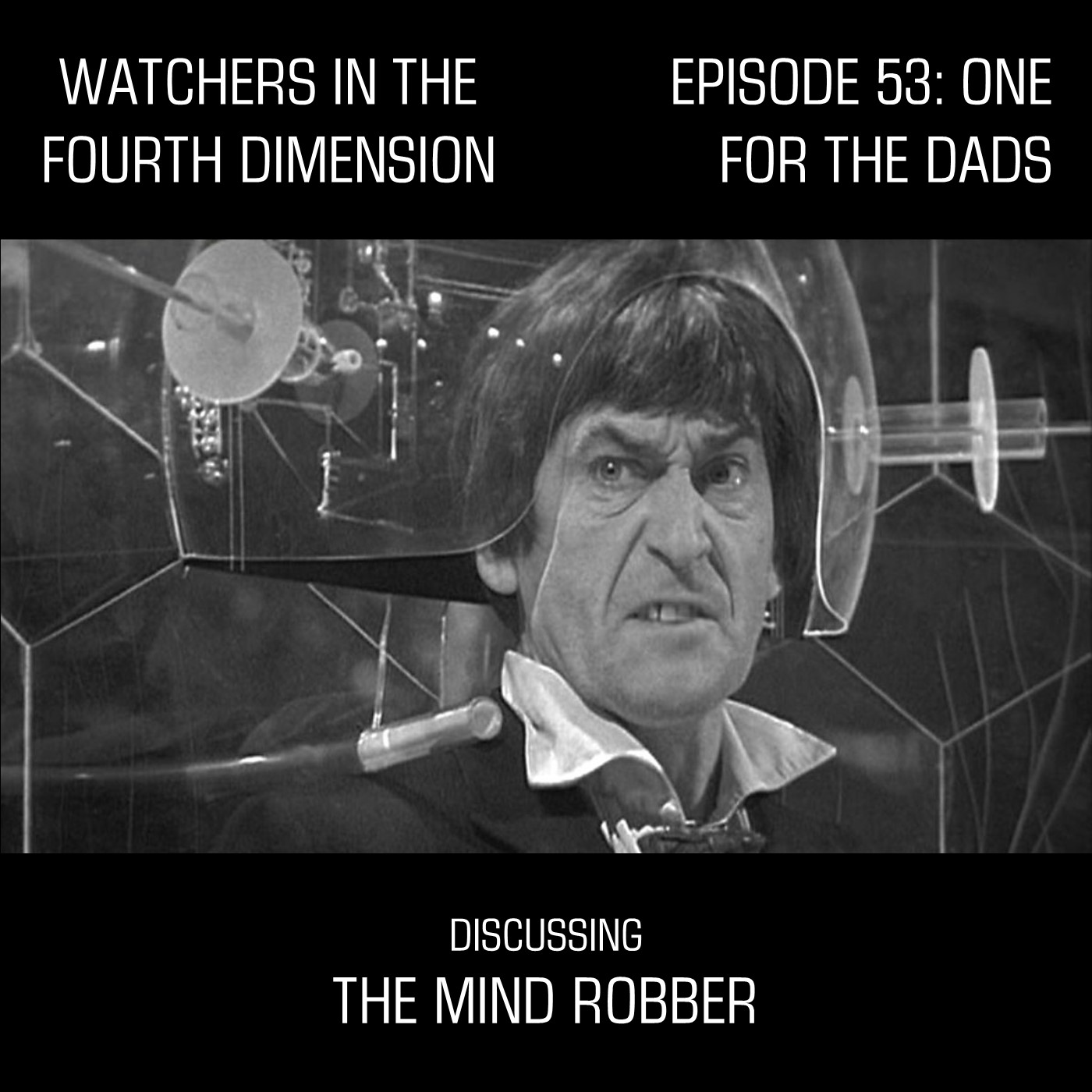 This episode, the Watchers in the Fourth Dimension find that reality is getting too hot anyway, and move outside of the confines of our reality and into a world where they could well become works of fiction. It can only be The Mind Robber!
Over the course of our discussion, Julie (of course) has strong feelings about the temporary re-casting of Jamie, Anthony learns some things about Scottish culture, Reilly finds himself curious about Captain Jack Harkaway, and Don has theories on the origin of the story's villain and the nature of the Land of Fiction itself. The entire team find themselves loving how meta this story ended up being.
This episode is dedicated to the memory of Hamish Wilson, who sadly passed away from COVID-19 in March 2020.
For those of you who want to watch this along with us, this story is available on DVD through both Amazon US (https://amzn.to/3B7QnFc) and Amazon UK (https://amzn.to/3E64759). This is story is also available to stream through Britbox US (http://www.britbox.com) and Britbox UK (http://www.britbox.co.uk).
Other media mentioned in this episode:
Finally, you can also follow us and interact with us on various forms of social media - Facebook, Instagram, and Twitter. You can also e-mail us at watchers4d@gmail.com. If you're enjoying this podcast, please subscribe to the show, and leave us a rating or review.