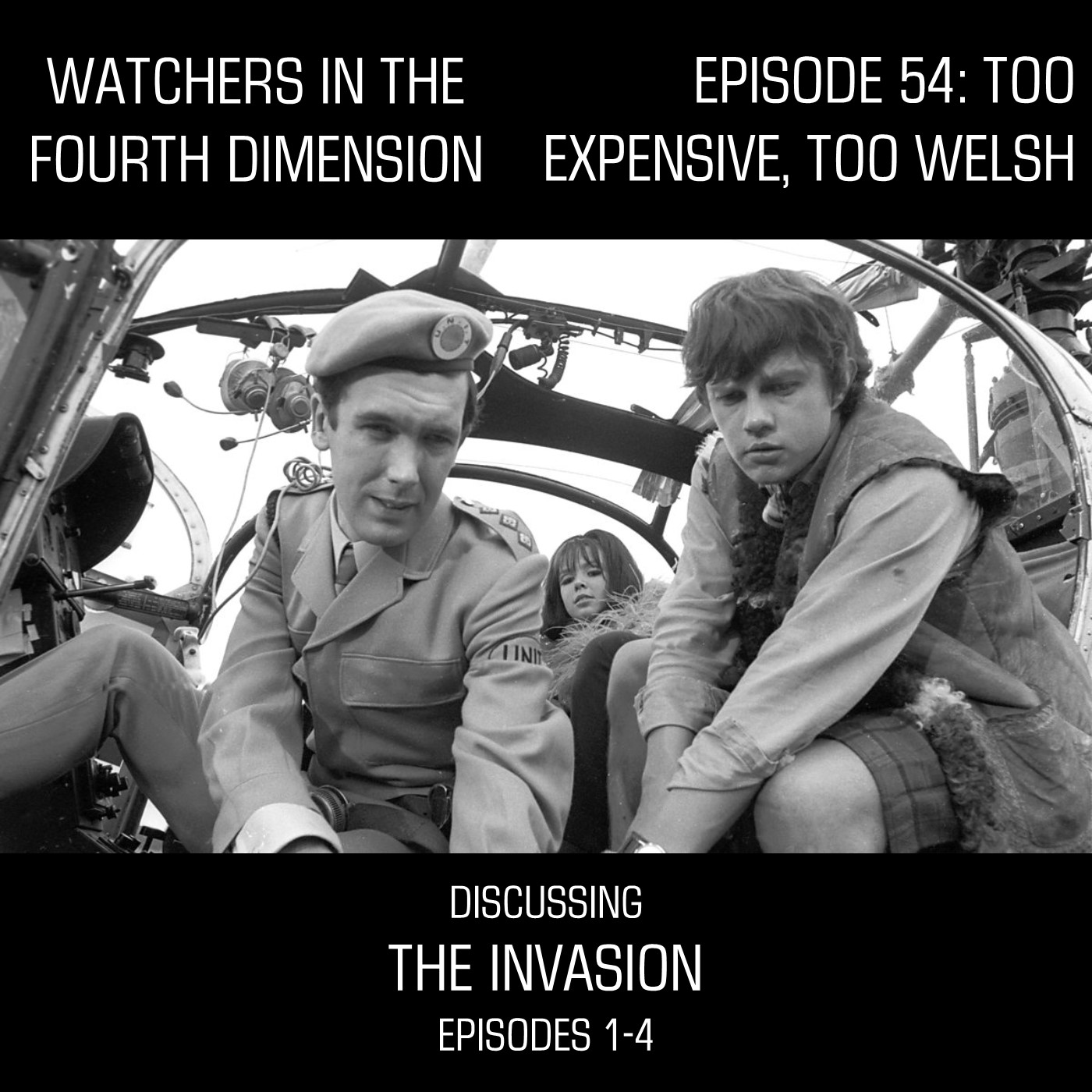 This episode, the Watchers in the Fourth Dimension head back to contemporary(ish) Earth, where trouble is brewing with suave businessmen, thuggish paramilitary troops, and a silver menace lurking in the background, as they tackle the first half of The Invasion!
Over the course of our discussion, Julie talks about the Doctor's obnoxious door-bell etiquette, Reilly once again contrasts Lethbridge-Stewart against the bad bosses of Season 5, Anthony thinks too hard about Cyberman continuity, and Don expresses his strong, strong dislike of the new Cybermen. The entire crew discuss whether Vaughn was creeping on Rutledge's secretary, and whether Rutledge was trying to avoid his wife…
For those of you who want to watch this along with us, this story is available on DVD through both Amazon US (https://amzn.to/3rM3gRn) and Amazon UK (https://amzn.to/3bIwUkM). This is story is also available to stream through Britbox US (http://www.britbox.com/) and Britbox UK (http://www.britbox.co.uk/).
Other media mentioned in this episode:
Finally, you can also follow us and interact with us on various forms of social media - Facebook, Instagram, and Twitter. You can also e-mail us at watchers4d@gmail.com. If you're enjoying this podcast, please subscribe to the show, and leave us a rating or review.