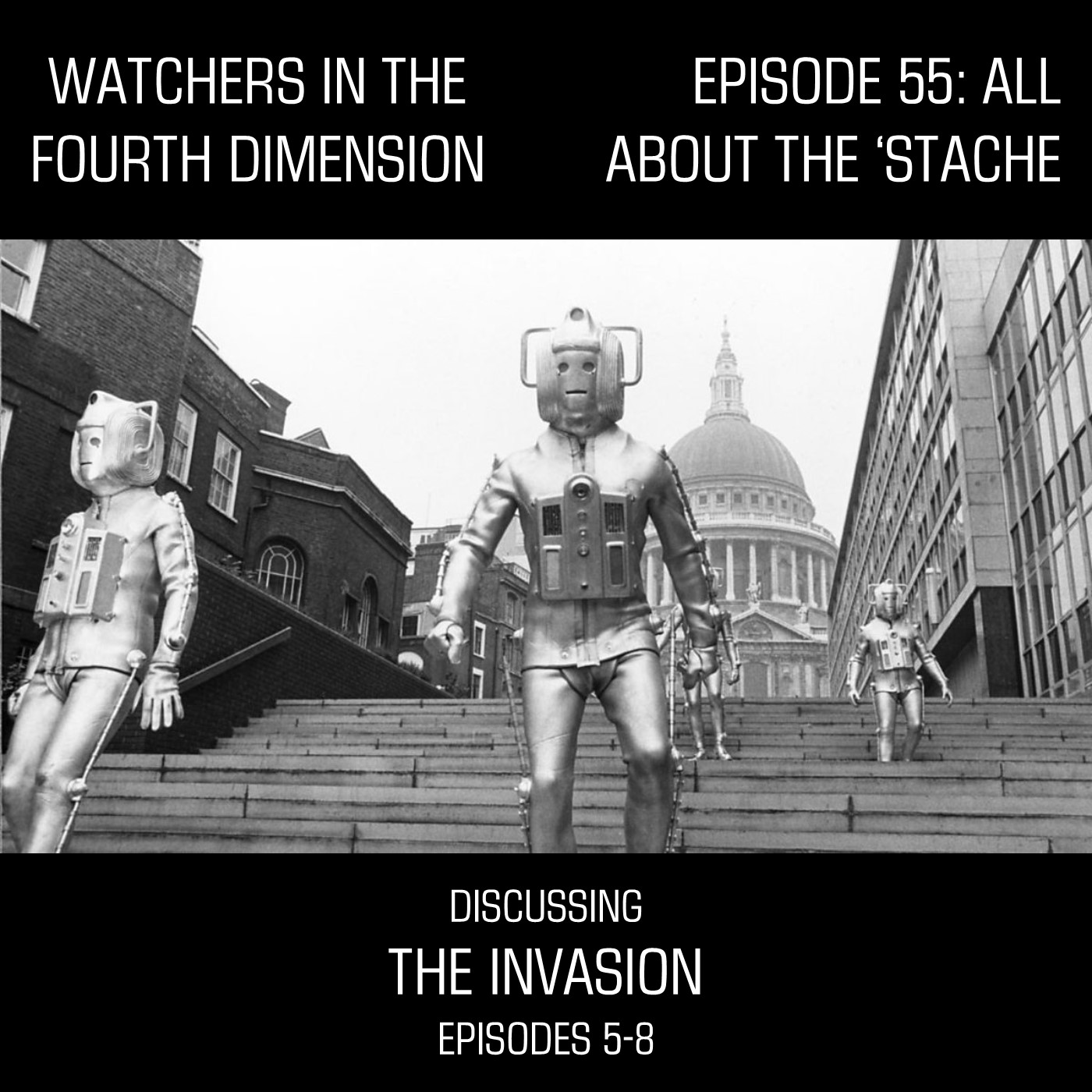 This episode, the Watchers in the Fourth Dimension pick up where they left off last time, with the TARDIS crew still trying to figure out what's really happening, and an Invasion still on the horizon, as we discuss the second half of the Troughton-era epic that is The Invasion!
Over the course of our discussion, Don casts doubt on Isobel's photography skills, Reilly talks Cyber branding, Julie helpfully keeps track of all the up-kilt filming attempts (quelle surprise!), and Anthony gets an early start on the UNIT dating question. Additionally, the entire team can't help but rave about their love of Kevin Stoney as Tobias Vaughn.
For those of you who want to watch this along with us, this story is available on DVD through both Amazon US (https://amzn.to/3rM3gRn) and Amazon UK (https://amzn.to/3bIwUkM). This is story is also available to stream through Britbox US (http://www.britbox.com/) and Britbox UK (http://www.britbox.co.uk/).
Other media mentioned in this episode:
Finally, you can also follow us and interact with us on various forms of social media - Facebook, Instagram, and Twitter. You can also e-mail us at watchers4d@gmail.com. If you're enjoying this podcast, please subscribe to the show, and leave us a rating or review.