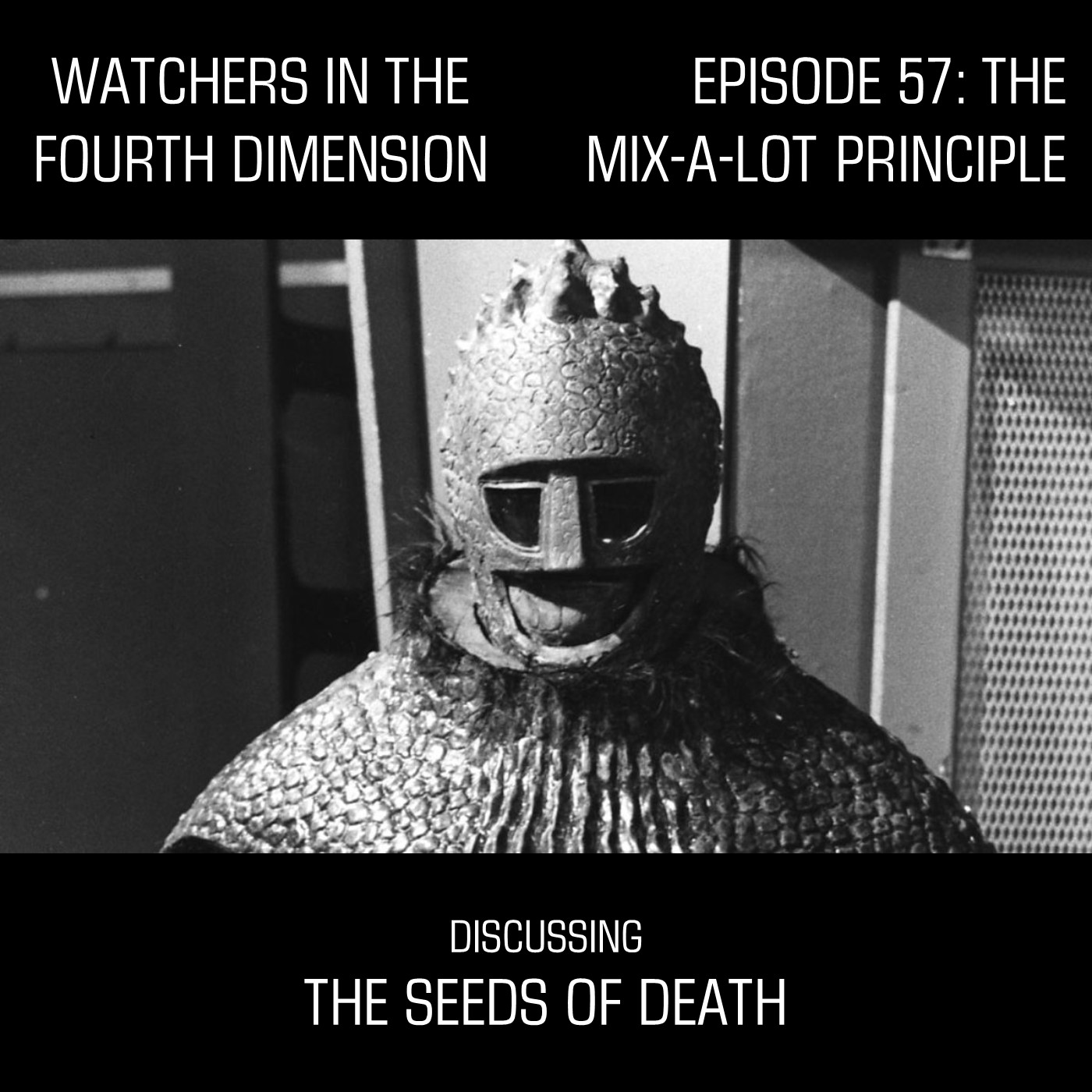 This episode, we discuss the first return of everyone's favourite lizardmen as the show revisits the base-under-siege genre in The Seeds of Death! Will the Watchers enjoy it better than their debut adventure? You'll have to listen to the episode to find out!
Over the course of the episode, Anthony questions why the T-Mat base on the Moon has a hall of mirrors, Don discusses his theory about rear-end size being the status ultimate symbol of the Ice Warriors (#THICC), Julie continues her Jamie love-fest, and Reilly questions how the Ice Warriors' react to temperature. The entire crew talks traumatic stress and the effective way that it's represented in this story.
For those of you who want to watch this along with us, this special edition of this story is available on DVD as an individual release through Amazon US (https://amzn.to/3aAaHnW), and as part of the Revisitations 2 box set through Amazon UK (https://amzn.to/3tT0laG). This is story is also available to stream through Britbox US (http://www.britbox.com/) and Britbox UK (http://www.britbox.co.uk/).
Other media mentioned in this episode:
Finally, you can also follow us and interact with us on various forms of social media - Facebook, Instagram, and Twitter. You can also e-mail us at watchers4d@gmail.com. If you're enjoying this podcast, please subscribe to the show, and leave us a rating or review.