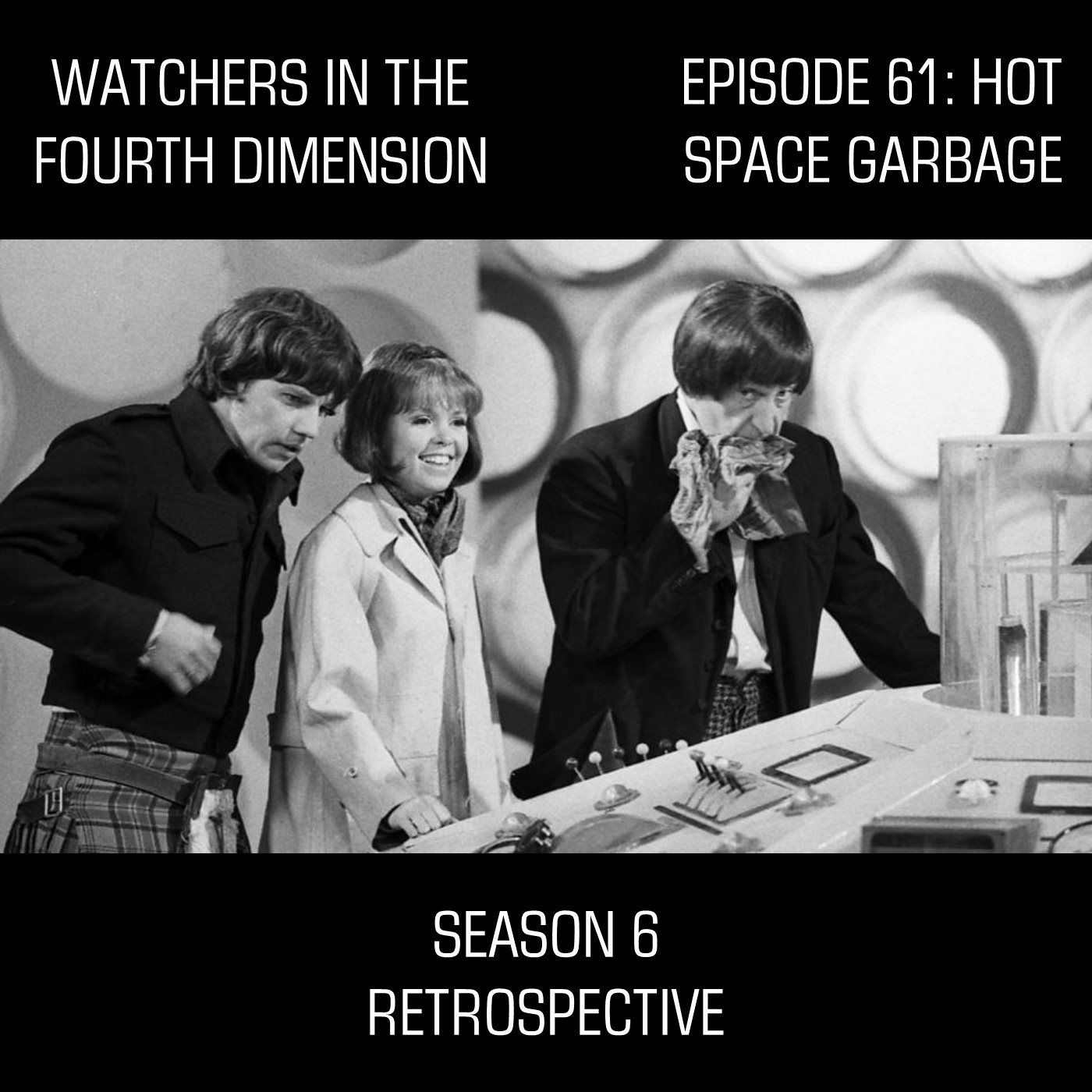 This episode, the Watchers look back on the extreme highs and even more extreme lows of Season 6 in their latest trademark Season retrospective, blending award-show style categories, qualitative measures, and questions put to us by our audience via social media.
Over the course of the episode, Don talks about the destructive impacts of the Quarks on their creators' careers, Anthony gets himself mixed up between The Dominators and The Krotons (blame the 1990s VHS releases), Julie continues her Jamie obsession (knowing that this is one of her last opportunities to do so), and Reilly completely fails to accurately anticipate who everyone else will choose as "best regular." Together, the team ponder whether they will ever re-watch The Space Pirates.
Other media mentioned in this episode:
Finally, you can also follow us and interact with us on various forms of social media - Facebook, Instagram, and Twitter. You can also e-mail us at watchers4d@gmail.com. If you're enjoying this podcast, please subscribe to the show, and leave us a rating or review.