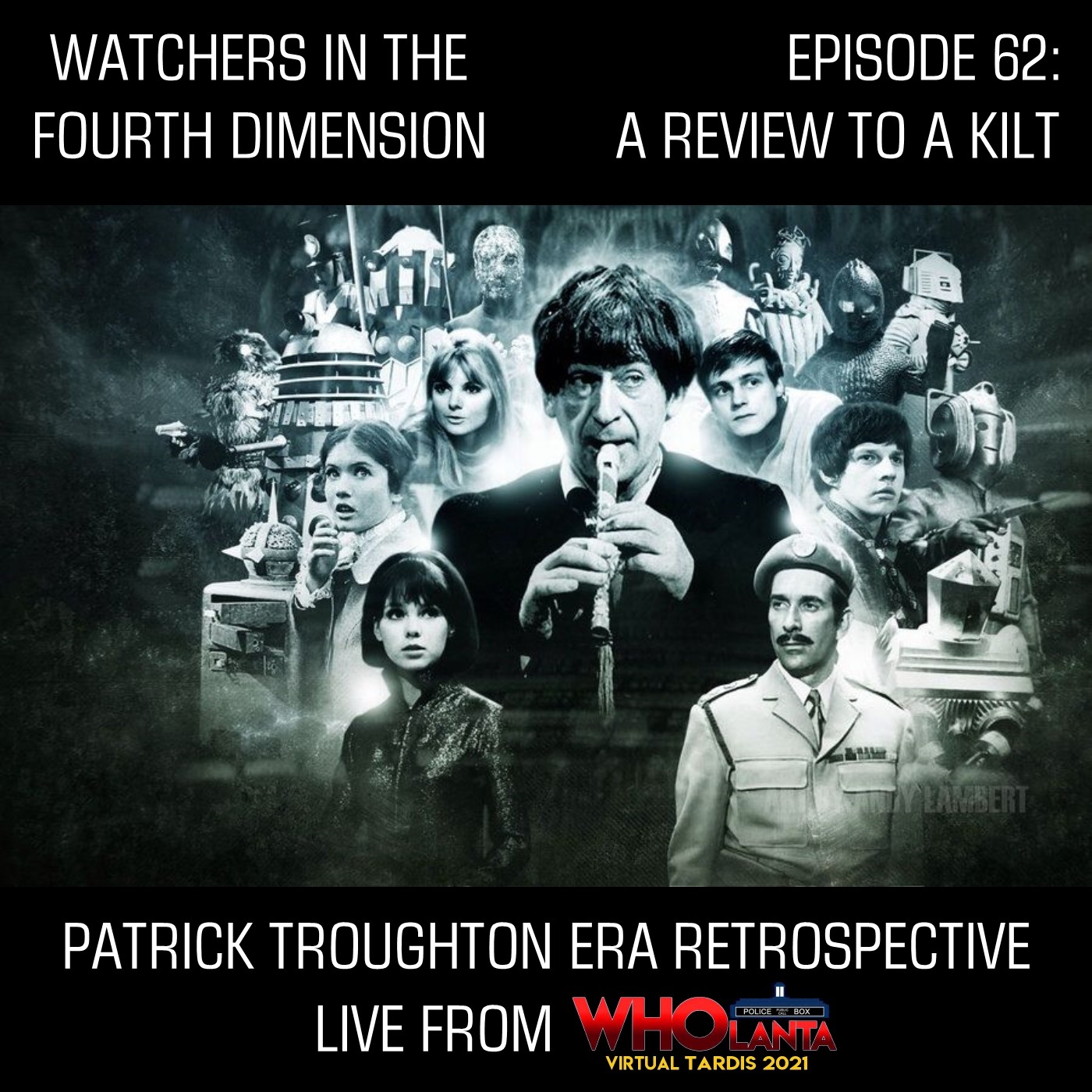 Wrapping up the Troughton era, the Watchers are joined by friend-of-the-podcast Alan Siler for a special retrospective of the entire era, recorded LIVE at Wholanta Virtual TARDIS 2021! Alan takes us through a series of questions about the Troughton era as a whole, asking about everything from comparisons to his predecessor, how the companions work in comparison to each other, and our favourite stories of the era – and much, much more!
During the episode, Anthony talks about the severe inconsistency of Season 6, Don discusses how we're living in the best possible time for experiencing missing episodes, Reilly once again expresses his disdain for historical adventures, and Julie gets her very last opportunity to express her love of Jamie. The entire group discusses the main differences between the Troughton and Hartnell eras.
Other media mentioned in this episode:
If you prefer to watch the unedited video version of this episode, it can be found on WhoLanta's Facebook page.
Finally, you can also follow us and interact with us on various forms of social media - Facebook, Instagram, and Twitter. You can also e-mail us at watchers4d@gmail.com. If you're enjoying this podcast, please subscribe to the show, and leave us a rating or review.